Lofts for Sale Dallas & Downtown Dallas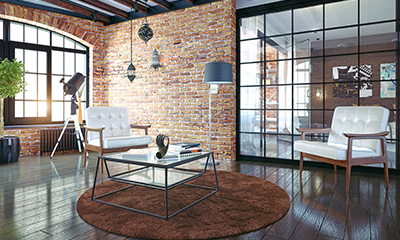 Search below to find lofts in Dallas and Downtown Dallas lofts. To change how the search is displayed, click the gray button next to "Sort By." Using the button below, you can sort lofts by prices or days on the market. For information about Dallas lofts for sale, or to request a showing, click "Schedule a Showing" when viewing any listing.
You can also create and save a custom loft search by clicking the "Save this Search" button and register for a free account. A saved search will allow you to receive email alerts when new loft apartments hit the market.
Search Lofts for Sale in Dallas Texas
January 20, 2021

Information is deemed reliable, but is not guaranteed accurate by the MLS or NTREIS. The information being provided is for the consumer's personal, non-commercial use, and may not be reproduced, redistributed or used for any purpose other than to identify prospective properties consumers may be interested in purchasing. Real estate listings held by brokerage firms other than Knox REALTORS are marked with the NTREIS IDX logo and information about them includes the name of the listing brokerage.

NTREIS data last updated January 20, 2021.
KnoxRE.com is updated every 15 minutes by a direct feed from the local Dallas-Fort Worth MLS which will give a visitor desired information for lofts like property images; days on the market; subdivision information; feeder school information; HOA dues; frequency of the HOA dues; estimated county taxes and more.
If you see a property displayed, it means the loft is still available for purchase. Our site only displays currently active lofts for sale. If a listing goes under contract, it is removed from the listing display for ease of use and navigation for visitors.
To view more properties for sale, see the alphabetical list of subdivisions and areas below. Click on any of the listed subdivisions below to visit that neighborhood's page. If you would like to view all Dallas real estate listings, click on the link at the top of the page in the main navigation menu.
Downtown Dallas Lofts
Downtown Dallas lofts are found in the following buildings (either in Downtown, or in the nearby proximity) - 1999 McKinney Lofts, 2020 Canton Lofts, Buzz Lofts & Condos, Dallas City Gates Lofts, Lofts on Oaklawn, Soco Urban Lofts, Thirty-Thirty Bryan Lofts, and West Village Urban Homes Lofts.
1999 MCKINNEY
Located at 1999 McKinney street, these listings tend to be on the more expensive side of loft living in Dallas. However, the location is excellent as it places buyers wanting the lifestyle of loft living with an easy walk to all major restaurants, nightlife, and entertainment in the area like, for instance, the American Airlines Center and Victory Park. Prices at 1999 McKinney hover around the $500,000 range and up.
588
The 588 lofts in Dallas are located on Thomas Street in State Thomas. If one wants a loft in one of the hippest and chic neighborhoods in Dallas, look no farther than the 588 lofts. Pricing around $300,000 and up, 588 provides buyers with stained concrete floors, contemporary paint colors, clean lines, stone flooring, and open spaces.
SOCO URBAN LOFTS
The Soco Urban listings for sale in Dallas are some of the more reasonably priced. Starting in the upper $100,000's and ranging a tad higher, these were constructed in one of the old railroad buildings in Downtown Dallas. Located at 1122 Jackson Street, the building is directly behind the Federal building near City Hall.
The Soco building has an excellent rooftop pool and deck area for residents. The top floor of the building is where the penthouse units are located, and the penthouse lofts are two story properties, still modeled in the open style of living.
Most of the other listings at Soco Urban building are single story units with stained concrete flooring, brick, and concrete walls and exposed industrial HVAC lines. Please know that since the construction of the building was not originally for residential usage, it is not unusual for units at Soco Lofts also have at least one or two concrete pillars within the unit for the building's structural support. The parking for owners is located downstairs in a covered, basement type parking structure.
2220 CANTON
2220 Canton starts at a price in the $300,000's and higher. 2220 Canton is a bit more refined and not quite as rustic as some of the other buildings.
Buyers at 2220 Canton Lofra may find carpeted and hardwood areas, galley-style kitchens but also find stained concrete flooring and walls of glass. 2220 Canton properties will still retain their loft-like roots but will also bring a more refined taste to those looking for this lifestyle.
These lofts are near 75 in Downtown Dallas but also a short distance from entertainment and nightlife in Deep Ellum. The building also features an excellent, rooftop pool for residents. The original building was constructed in 1925, so historic is also a term which is often affiliated with 2220 Canton.
THIRTY THIRTY BRYAN
Thirty Thirty Bryan is located in Bryan Place, east of 75, near Exall Park and Baylor Hospital.
Thirty-Thirty Bryan was constructed in 2007, so these properties are kind of the "new kids on the block" when compared to other historical Dallas lofts. Pricing starts around $400,000 and goes to over $550,000.
The units at Thirty-Thirty Bryan begin around 1500 square feet and go to over 2000 square feet with a choice of either one or two bedrooms. Each listing at Thirty-Thirty Bryan differs in finishes with some of the units having stained concrete flooring and others sporting hardwoods. The kitchens are finished with plenty of storage, and some of the lofts have built-in appliances with kitchen islands.
2011 CEDAR SPRINGS
2011 Cedar Springs brings a more refined style to the potential buyers and residents. Loaded with chef-inspired kitchens, granite counters, upgraded contemporary light fixtures, stone backsplashes and floor plans set on split levels, the units at 2011 Cedar Springs are on the pricier side at around $800,000. They were built in 1999 and offer buyers soaring glass walls, high ceilings, fantastic downtown views with traditional outdoor grilling, living, and pool area.
More About Lofts in Dallas
In true loft design, some of these properties will have more than one bedroom, but these bedrooms will be "open" with very little privacy between one bedroom and the next. Buyers will usually find stained concrete used as the primary flooring with one to two bathrooms. Some of the more expensive lofts will have natural wooden floors instead of the stained concrete. However, for my money, I truly enjoy the look of the stained concrete as I believe that has more of the original architectural appeal than even the wooden floors. Some MLS listings will have two bathrooms or one full bathroom and a half bathroom.
Most of the lofts in Dallas will have an "unrefined" look or beauty to their construction with concrete ceilings, exposed brick walls, large tall ceilings with an exposed pendant or track lighting, exposed structural columns and beams within the interior of the units. Exposed HVAC ducts with open vents and open kitchens and bedrooms which will capture the true essence of loft living found in other cities like New York.
The oldest lofts in Dallas? The Soco Urban Lofts building. This building is near 100 years old and is located at 1122 Jackson Street in downtown Dallas. If you are looking for the most authentic, purest loft lifestyle, we suggest starting at the Soco building.
People searching for homes don't generally think about certain styles of homes. They look for the necessary number of bedrooms, bathrooms, enough storage and a bit of grass. Of course, it has to look nice and not a hodge-podge of add-ons here and wings there. If buyers think of styles at all, it's when the real estate listing calls it a "Federal," "Colonial," "Modern" home. However, there are other types of homes available offering all but the grass. What kinds of buyers seek these homes? Why would buyers want them? Ah, if only they knew the wonders of lofts, a stampede would ensue!
Where to Find Dallas Lofts for Sale
Dallas lofts for sale are located in several buildings in and around Dallas but are mainly built into condo buildings near Downtown. The location of these properties give owners excellent proximity to things like Love Field Airport, the Arts District, Bishop Arts District, Bryan Place, Deep Ellum, East Dallas, Farmers Market, Kessler Park, Lakewood, the M Streets, Lower Greenville Avenue, the American Airlines Center, the Westend, Fair Park, Munger Place, North Oak Cliff, Oak Lawn, the Park Cities, SMU, State Thomas, Turtle Creek, Uptown, Victory Park and West Village.
Two Types of Lofts
Two types of lofts exist. If you lived in say, Nashville, a loft unit would contain your usual amount of bedrooms and bathrooms. Over the living room and dining room combination, though, would be a balcony. A staircase placed in random places or up against a wall leading up to the balcony. This area could be used as a media room, home office, home gym (at least your stomping wouldn't annoy the neighbors downstairs!) or another bedroom. The kids could play up there all day, and you wouldn't have to worry if they were safe. The loft is about possibilities, about extra square footage and value. And, some of these types of lofts do exist in Dallas as well, mainly at the Soco Urban building (penthouse units) and at 1999 McKinney, to name two buildings.
The other type of loft condo is what is generally found in Dallas-Fort Worth. These Dallas lofts stretch as far as the eye can see. They are usually located in multi-purpose buildings or re-done office buildings or warehouse-type structures with old brick veneers (in plain English, really cool, historical type of buildings). Hardwood floors, eclectic lighting, walls of glass from which stunning city-scapes can be enjoyed are typical in such lofts. Sometimes a penthouse with a pool or building pool can be snagged. Some of the listings have fireplaces. Other loft units have pillars and cathedral ceilings to delight you. Occasionally a circular staircase will lead to a balcony which can be used for any number of purposes. Lofts are about wide-open spaces, views, value and a particular lifestyle.
Why You Might Like a Loft
Imagine yourself a youngster just out of college. You haven't made your fortune yet, nor even a name for yourself. You have a good job in addition to a project on the drawing board that will put your name on everyone's lips before long. Imagine yourself a youngster who has already got a patent on the project and is marketing it to the bigwigs. The excitement is choking you, and you can't wait to buy the car of your dreams, take a road trip to the vacation of your thoughts and buy the house or condo of your dreams. Now imagine that you've already had a wonderful life full of just such moments. You're tired of fixing the roof every 18 or so years. Why not live somewhere in which maintenance is done for you? After all, the kids are gone to college, and you don't need all that space. The loft units in Dallas may be your place to start looking for that dream home.
Then there are the people who have lived on vast acreage, whose closest neighbors are miles away. Living where all they have to do is shout for help and someone will be there instantly is quite an attractive idea. Additionally, people who have lived in cramped spaces for a time enjoy a chance to spread out and breathe.
When lofts are available in the hottest part of town, then buyers jump on it. When those listings have been repurposed or are historical, they are valuable. Any property near business, entertainment, food, and services is useful. Not every entrepreneur is a Millennial living in palatial digs downtown. On the opposite side of the coin, not every senior homeowner wants to join a senior living community. These are the kinds of people buying Dallas lofts today. People buy a loft for various reasons, but the most popular are listed above.
A lifestyle isn't encompassed in just a style of home. It's a way of life, but the living quarters are a reflection of that life. On the occasions homeowners search for that reflection, they call Knox and Associates Real Estate Brokers at 972-342-0000. When you're ready to benefit from a team who uses their experience to your best advantage, then contact us to learn more about lofts for sale in Dallas Texas.