Zillow vs Local Dallas Real Estate Sites
Posted by Jeff Knox on Saturday, April 13, 2019 at 10:41 PM
By Jeff Knox / April 13, 2019
Comment
While I understand the big box, national portal sites like Zillow, Trulia, & Realtor.com are popular with consumers, you need to understand that they all share one HUGE common issue. The portal sites are what are known as "syndicated sites."
This means that the portal sites do NOT receive a direct feed from the local MLS boards for listings. The listing data is syndicated to portal sites. Whereas, local REALTOR sites receive direct MLS access. What does this mean and why does this matter to you?
The biggest complaint I hear (over and over again) is that the national portal sites have outdated information. Meaning, sometimes consumers will be searching a portal site like Zillow, find a home for sale they like, only to find out that the home was put under contract days ago. Yet, the information displayed on the portal site is inaccurate and may still show the home being offered for sale. So why is this the case?
Think of it from a logistical standpoint. The national portal sites (try) and update every listing in every market in the United States (and have recently moved into other parts of the world like Canada). Can you imagine the resources it would take to update every listing in every market every 15 minutes? It would be near impossible. In fact, I think it is impossible. This is why large portal sites have data lags and can sometimes be very frustrating for consumers.
With a direct MLS feed, local REALTOR websites receive fresh content and updates every 15 minutes. So, for instance, let's say a home was marked "under contract" in the MLS five minutes ago, the newest refresh of local REALTOR sites will show the "under contract" status within 15 to 30 minutes (depending upon the cycle of the latest data update).
My suggestion - find a local REALTOR site you enjoy using for your home search and stay with it! You'll ALWAYS get the freshest, most up-to-date data and listing information when you use a site with a direct MLS feed.
ABOUT THE AUTHOR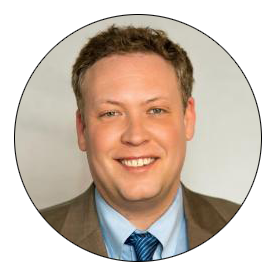 Jeff Knox is the Broker Owner of Knox & Associates REALTORS® in DFW and the creator of most of the content on KnoxRE. Jeff's real estate articles and opinions have been featured on websites like Realtor.com, Fox News, U.S. News & World Reports, Inman, RISMedia, and more.
Jeff was initially licensed in 2004 and has held a Texas Real Estate Broker's License since 2009. Jeff and his team of REALTORS® work all across the entire DFW Metroplex helping both buyers and sellers with condos, townhomes and single-detached properties. Jeff may be reached directly at [email protected]