Moving Checklist (Best Moving Companies Dallas)
Posted by Jeff Knox on Saturday, December 8, 2018 at 10:53 PM
By Jeff Knox / December 8, 2018
Comment

The BEST Online Moving Checklist
Moving is unfortunately never an easy task. Chances are you most likely have experienced a few moves in your lifetime and can personally attest to how demanding the process can be. However, with the right preparation, you could save yourself a lot of time, money, and stress. To help guide you through the moving process, I have created this Ultimate Guide to Moving which I hope will serve as a resource to you.
As you begin this process, I urge you to focus on the most exciting and rewarding aspect: you will soon be moving into your new home!
Process Plan: It goes without saying that the more time you can put into planning a moving strategy, the easier the process will be. However, moves can sometimes be abrupt and making a clear-cut plan is easier said than done.
Budget: I recommend beginning the moving process by determining how much money you can put towards the move. If you are running on a tight budget, you might want to ask family and friends to help you pack boxes and load up your car. If that is the case, I recommend supplying pizzas and refreshments to your moving crew to keep them motivated! I also recommend staggering your moving group into morning and afternoon shifts. If you can get 2 or 3 people to help you in the morning and then 2 or 3 people to assist in the afternoon, it will be more manageable for them (and they will probably be more inclined to help!). If you have more than 2 or 3 people helping you at a time, it might be overcrowded and lead to distractions.
Renting a Truck: If you or your friends/family do not own a truck, you might also need to look into the cost of renting a U-Haul or something similar. U-Haul is typically the go-to company for movers, but there might be other truck rental companies in your area that are cheaper and offer better options. Spend some time researching companies in your area to determine what is best for you. It is also important to factor in the cost of gas for the U-Haul, especially if you need to make multiple trips. After you have some cost estimations in mind, compare the value of the U-Haul, gas, and supplying food/beverages for your friends/family against the cost of hiring a moving company. Depending on where you are moving, it might actually be cheaper (and easier!) to hire a moving company. That way, you aren't running the risk of your items being damaged and you might save yourself a lot of time.
Research Movers: If you do decide to hire a professional moving company, do as much research as possible ahead of time. If you live in the Dallas area, I have included a list of moving companies I recommend at the end of this post. If you do not live in the Dallas area, ask your friends and family for moving company recommendations and carefully read their reviews online. Hiring a professional moving company is meant to help alleviate the stress of this process but could pose an enormous headache if the wrong company is engaged. It is also essential to book the moving company as far in advance as possible to ensure they can accommodate you on the day you wish to move.
Sell & Purge: Go through your house room by room and try to eliminate as many items as possible. Keep in mind that the more you get rid of, the fewer items you will have to move. There are also many items in your house you can probably sell on eBay or Poshmark (and the profits earned from these sales can go towards your move).
Gather Packing Materials: Have you ever filled a box to the brim, only to lift it and have everything fall out of the bottom? I know I have. Not to mention, buying boxes, tape, Styrofoam, and shrink wrap can be costly. To save money, and to spare yourself the aggravation of dealing with weak cardboard boxes, I recommend renting plastic moving bins through companies such as U-Haul, Bungo Box, or Rent a Green Box. These companies deliver plastic containers to your door and pick them up after your move – saving you a trip to Lowe's or Home Depot to pick up moving supplies. These boxes are eco-friendly, stack easily, and are much stronger than their cardboard counterparts. If you prefer to use cardboard boxes over plastic, you can most-likely find spare boxes in your office – or even at your local furniture store. If you decide to purchase boxes through a hardware store, I highly recommend buying Heavy-Duty boxes and investing in Scotch Tough Grip Moving Tape. You don't want to risk experiencing the same problem I did and have your items fall through the box!
If you are moving and not hiring a moving company, I advise renting or buying a hand truck and a furniture dolly. These can be rented or purchased – just be sure to get a hand truck that can hold a minimum of 150 pounds. These items are typically only slightly more expensive to buy versus rent, so it might be a worthwhile investment if you anticipate moving again in the next few years. It is also helpful to have a sturdy box cutter for after the move (if you decide not to opt for plastic bins).
Label all Boxes: It is all-too-easy to lose items when moving, and it always seems to be the items that are the most meaningful that go missing. To keep this from happening, I recommend labeling each box and keeping a detailed list in Excel or a Word Document describing the contents in each. Also, be sure to write 'Fragile' or 'Handle with Care' on boxes that contain glass or items of value and write 'This Side Up' if a box should not be turned upside down or flipped on its side. I also strongly recommend packing a suitcase or an 'essentials box' that contains all of the items you know you will need during your first week after moving. This will probably contain keys, important paperwork, shampoo, toothpaste, a few outfits, etc. I also advise having a tool bag handy.
Take Measurements: Nothing is worse than arriving at your new apartment on moving day and realizing that your couch doesn't fit in the living room. It is very easy to make assumptions that furniture will fit in a new space simply by eye-balling it, but there is a lot of risk in doing that. Take the time to measure the entryway doorframe to ensure your furniture will fit (especially if you are moving into an apartment). Carefully measure your wall art as well to ensure it will fit in the rooms you have in mind.
Take Photos of Important Items: If you are moving with a professional moving company, I recommend taking pictures of the items that are important to you before they go into the moving truck. This includes couches, tables, bed frames, dressers, etc. If those items are damaged after the move and you need to file an insurance claim, having photo evidence will help tremendously.
Conduct a Careful Walk-Through: Before moving, conduct a thorough walk-through of your new home to see if anything needs to be changed. I recommend doing this before the move because it will be much easier to spot items that need to be fixed without boxes and furniture in the way. If you are buying a new home, please be sure to read my Final Walk-Through Checklist. If you are renting a home, make sure that your current home is clean and damage-free before you move so that you don't risk losing your security deposit.
Update Utilities & Forwarding Address: Before you move into your new home, ensure that all online orders you have recently placed are being directed to your new address. Try to opt for going paperless with your credit card companies and other companies that tend to send regular paper mail. I also highly recommend visiting the United States Post Service's website at www.usps.com/manage/forward.htm and forwarding all mail to your new address. Mail forwarding through the USPS website only takes about a minute or two to set up and costs $1.00. It is very worth it! Call your cable, electric, and other utility companies to ensure that your information is transferred over to your new home.
Dallas Moving Companies: If you live in the Dallas/Fort Worth areas, I have compiled a list of moving companies that I highly recommend below to help guide you in your search:
1) AM Moving Company: ammovingcompany.com
2) Expert Dallas Movers: expertdallasmovers.com
3) Dallas Movers Pro: dallasmoverspro.com
4) Black Tie Moving Services: blacktiemoving.com
In conclusion, I know that moving can be stressful and challenging at times, but there are many exciting aspects to this process as well. For one thing, moving gives you the opportunity to sell or discard items that you no longer have a use. If you do decide to use the help of your family and friends to move, it could be a fun day filled with food, refreshments, and lots of laughs. And, most importantly, you will soon be moving into a new home! I wish you the very best of luck during this time and congratulations on your new home.
ABOUT THE AUTHOR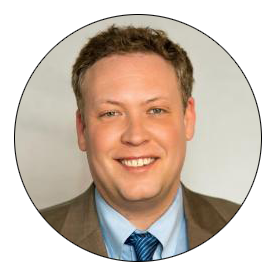 Jeff Knox is the Broker Owner of Knox & Associates REALTORS® in DFW and the creator of most of the content on KnoxRE. Jeff's real estate articles and opinions have been featured on websites like Realtor.com, Fox News, U.S. News & World Reports, Inman, RISMedia, and more.
Jeff was initially licensed in 2004 and has held a Texas Real Estate Broker's License since 2009. Jeff and his team of REALTORS® work all across the entire DFW Metroplex helping both buyers and sellers with condos, townhomes and single-detached properties. Jeff may be reached directly at [email protected]