Mortgage Loan (Easy online guide to home mortgage loans)
Posted by Jeff Knox on Thursday, November 8, 2018 at 11:55 PM
By Jeff Knox / November 8, 2018
Comment

You might be closer to buying the home of your dreams than you think. The only thing between you and that home is – you guessed it – obtaining a mortgage! In this post, we will review the steps involved in securing a loan, from credit to closing.
Step 1: Check Your Credit
It goes without saying that homeownership is a very large financial undertaking. Before getting too excited at the prospect of owning your dream home, complete a careful analysis of your finances to ensure you're prepared to own the home. If you have high debt and a number of rising credit card bills, it will be more of a challenge to obtain a loan. If you don't have a lot of debt, take a close look at your savings account. Do you have enough saved up for a down payment and closing costs? Bear in mind that closing costs typically total about 2% to 5% of the purchase price, which I cover in more detail in my blog post titled 'What are the Costs of Buying a Home?'. If you have not yet read that post, please click HERE.
It is imperative that you hold off on applying for loans or credit cards when obtaining a mortgage. This is important because lenders will carefully assess your credit score when determining your loan eligibility. If you have high outstanding debt, try to bring it down as much as possible to improve your credit score.
Step 2: Mortgage Pre-Approval
Obtaining mortgage pre-approval prior to starting your home search will put you at an advantage because it shows sellers that you are serious about buying. Retaining the services of the same lender that pre-approved you will help the process move along faster since they already have your paperwork and credit check in place. However, you are not required to use that lender.
Step 3: Choose the Mortgage that's Best for You
When choosing which mortgage is best for you, it is important to understand the various loans that are available and what each mortgage has to offer. There are Government-Backed Loans (such as FHA Loans), VA Loans, Conventional Loans, Adjustable Rate Mortgage (ARM) Loans, Fixed-Rate Loans, and many more. Take the necessary time to carefully research the various loan types that are available to make an informed decision on which mortgage is right for you.
Length of the Loan: If you are comfortable making higher monthly payments at a lower interest rate, a 10-year or 20-year mortgage might be right for you. Most borrowers typically opt for the 30-year term, since that mortgage option offers the lowest monthly payments. However, keep in mind that you will pay more interest since the mortgage term is longer.
What's your Annual Percentage Rate (APR)? APR includes origination fees, points, and all other associated costs, so it will most likely be higher than the quoted interest rate. Don't solely base your decision as a borrower on the interest rate – take APR into account as well to ensure you can make the monthly payments.
Step 4: Find a Lender
Once you have already gone through the pre-approval process, it is likely that you will stay with the same lender. However, if the pre-approval process has been challenging due to delayed responses, disorganization, or a general lack of professionalism, you may want to consider choosing another lender or at least switching loan officers.
If you would prefer to use a different lender, your real estate agent will serve as a great resource to you during this time and will most likely have a few capable lenders they can put you in contact with. Speak with your family and friends as well and ask for referrals.
Meet with at least three lenders and spend some time reviewing the fees, down payment requirements, and any other information as needed. Research current mortgage rates to ensure you are getting the best deal. Weigh the pros and cons of each lender and discuss the options with your real estate agent.
Step 5: Submit your Application
If you do decide to stick with the same lender that was used for pre-approval, you will need to submit your recent financial information. If you choose to go with a new lender, you will be asked to submit the following:
- W-2 forms from the last two years
- Pay stubs from the last 30 days
- Federal tax returns from the last two years
- Proof of other sources of income
- Recent bank statements
- Information on long-term debts (such as student loans, auto loans, etc.)
- ID and Social Security number
What if I am Self-Employed? Please note that if you are self-employed, you may have to provide additional information proving your financial stability. This means that you may need to have extra cash reserves and/or a higher credit score. You might also be asked to provide business tax returns (generally for the past two years).
What happens after I submit my application? The good news is, you'll only have to wait three days to receive a loan estimate from your lender. This estimate will include the following details:
- The cost of the loan
- Closing costs and any other associated fees
- The interest rate on the mortgage
Keep a close eye on mortgage interest rates. If they start increasing, you may want to lock your rate in quickly before the rates become too high.
Step 6: Begin Underwriting Process
Even if you have already received pre-approval for a mortgage, the underwriting process still takes time. During this process, the lender reviews the following information:
- Credit History
- Job History
- Debt-to-Income Ratio
- Current Debt
After the lender has carefully reviewed the details above, they will then order a property appraisal on the home you wish to purchase and a credit report. The appraisal process is important to the lender because it shows the value of the home. The lender can then compare the value of the home against the loan to ensure that the mortgage amount you are requesting makes the most sense.
What can I do while I wait for approval?
If possible, avoid changing jobs during this time, as lenders take your job history into consideration when determining your eligibility for a mortgage. Additionally, avoid making any major changes that could affect your credit score, such as applying for a new credit card. If possible, try not to make any major purchases on your credit cards during this time as well, as you don't want to increase your debt.
While waiting to be approved for a loan, you will schedule a home inspection to look for any problems in the home you plan to purchase. If there are considerable repairs that will need to be done, you might be able to negotiate that the repairs be taken care of by the seller ahead of time or, depending on the situation, you might even be able to negotiate a lower sale price.
Step 7: Prepare for Closing
Congratulations on your loan approval! There are a few other details to take into consideration before the mortgage process is complete.
- Homeowners Insurance: Your lender will require that you purchase homeowners insurance, so it is crucial that you get a policy in place before your closing date. If you don't, your lender might choose a policy for you (which is usually much more expensive!).
- Discount Points: If you plan on being in your home for seven years or more, discount points might be worth considering. Discount points is an upfront fee that lowers your interest rate.
- Lender's Title Policy: Although this is not required, I advise purchasing a lender's title policy to protect both you and the lender in the event that there are problems with the property title down the line. I delve into this in more detail in my blog post titled, "What are the Costs of Buying a Home?" which can be accessed by clicking HERE.
- Final Walk-Through: Complete a final walk-through of the home to ensure nothing has changed and all discussed repairs have been made since the home inspection.
- Closing Disclosure: This is a list of all closing costs you will be responsible for paying. You will receive this list three days before your closing date.
- Cashier's Check: A cashier's check, certified funds, or wire fund transfer will be needed to cover closing costs.
Step 8: Close on your Home!
This is referred to as the 'cleared to close' stage, when the lender has cleared the loan for closing and the closing disclosure (CD) has been received. You are almost at the finish line! This is a time of excitement as well as a mixture of emotions. At this point, just take a deep breath and remember that what you're feeling is all normal and expected. Now here's what to expect at closing on a house and from the title company.
Best of luck to you in your move and congratulations on this exciting next step!
ABOUT THE AUTHOR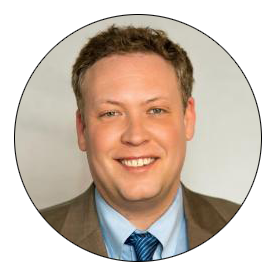 Jeff Knox is the Broker Owner of Knox & Associates REALTORS® in DFW and the creator of most of the content on KnoxRE. Jeff's real estate articles and opinions have been featured on websites like Realtor.com, Fox News, U.S. News & World Reports, Inman, RISMedia, and more.
Jeff was initially licensed in 2004 and has held a Texas Real Estate Broker's License since 2009. Jeff and his team of REALTORS® work all across the entire DFW Metroplex helping both buyers and sellers with condos, townhomes and single-detached properties. Jeff may be reached directly at [email protected]