How to Become a REALTOR (Real Estate License Texas)
Posted by Jeff Knox on Monday, December 10, 2018 at 4:58 PM
By Jeff Knox / December 10, 2018
Comment
Becoming a Realtor/Real Estate Agent in Texas by getting your real estate license requires several steps. Within this article, I will do my best to guide you along the path with the least amount of fluff while truthfully explaining all of the steps within the process as described by a Realtor and Broker with over a decade of experience in the business (me). If you are a person in another state, most of this article will probably apply to you as well since most states have very similar state laws governing real estate licenses and license holders. However, if you are in another state besides Texas, please contact your state board with any real estate related questions with regards to obtaining a real estate license within that particular state.
How to Become a Real Estate Agent in Texas:
How to begin to get your real estate license in Texas.
Top Real Estate Educational Providers in Texas.
What happens after you pass the Texas Real Estate Exam - Real Estate Agent vs Realtor.
How to choose a Sponsoring Real Estate Broker.
My advice on how to begin your career.
WHAT YOU WILL NEED FOR YOUR TEXAS REAL ESTATE LICENSE
The State of Texas and, specifically, the Texas Real Estate Commission is the agency in charge of issuing new Texas Real Estate Licenses to those who have passed the exam and all of the requirements set forth by the Commission. The Texas Real Estate Commission is the only organization or government agency within Texas which may issue you this type of license.
Please note - getting a Real Estate License in Texas does not automatically make you a Realtor. Realtor is a designation given by the National Association of Realtors, not given by the State of Texas. We will discuss this in additional detail later in this article.
The State of Texas sets forth very strict requirements needed by each Real Estate License applicant and each applicant must pass a series of background checks, licensing classes and final exams in order to attain a Texas Real Estate License. As such, do not listen to anybody who tells you that getting a Texas Real Estate License is a quick, painless or easy process.
Those wanting to become a new Realtor in Dallas Texas often ask me about how long the process takes. This is a tricky question to answer depending upon the way you structure your educational requirements (more about that below), but, in my opinion, the best case scenario for obtaining your Real Estate License in Texas is three to four months from start to finish. Any expectations of getting one faster than three to four months are both unreasonable and highly unlikely.
The State of Texas calls the application process becoming a Licensed Real Estate Sales Agent. Remember from above, Texas cannot designate you as a Realtor. This is done by a process of joining a local Realtor association and board which may then designate you as a Realtor.
It is also important to note at this time in the article that it is not cheap to become a Licensed Real Estate Sales Agent in Texas. First, the state requires fees from the very beginning of the process.
Texas Real Estate Commission Application Fees
Original Application - $205
Background Check - $29.75
Paper Processing Fee - $20
** If you do not have fingerprints on file with TREC, you will be required to be fingerprinted which will also have additional fees with the fingerprint process. You may get more information about the fingerprint process here - https://www.trec.texas.gov/fingerprint-requirements
REAL ESTATE CLASSES FOR YOUR TEXAS LICENSE (BEST EDUCATIONAL PROVIDERS)
The Texas Real Estate Commission also provides oversight and accreditation to Texas Real Estate educational providers for those wanting a Texas Real Estate Sales Agent and/or Broker's license for Dallas and/or the State of Texas.
Based on the exam passage rates provided by the Texas Real Estate Commission, the following schools and educational providers are at the top of the class. The average passage rate of the Texas Real Estate Exam hovers only around 59%. The schools below rank well above that average:
The required courses for a Texas Real Estate License include the following:
Principles of Real Estate - This course is an overview of licensing including ethics, titles to properties and conveyancing of real estate, legal descriptions, deeds, liens, appraisal real estate math, closing procedures and more.
Law of Agency - This course is about principal-agent and master-0 servant relationships, the authority of the agent, termination of agent's authority, fiduciary and other duties of the agent.
Law of Contracts - Covers elements of a contract, offer, and acceptance, the statute of frauds, specific performance and remedies for breach and more.
Promulgated Contract Forms - Talks about the unauthorized practice of law, broker-lawyer committee, current promulgated forms, commission rules governing the use of forms and more.
Real Estate Finance - Covers monetary systems, primary and secondary money markets, sources of mortgage loans, federal programs, loan applications and more.
The courses above are the required "core" classes and an applicant may not obtain a real estate license without a certificate of completion for each of these classes from an accredited provider.
So, from an educational provider standpoint, what are the most important things for students to know about the education process of the license? I reached out to Real Estate Express (one of the top-rated schools by passage rates) and Tom Davidson, the General Manager, says that the most important advice he can give you for getting your Texas Real Estate License is, "take your education seriously and study the terminology. The time and dedication that you put into your education, is the foundation to your successful career."
I'm sure the following is not something which needs to be announced or discussed, but an applicant may now complete all of his or her real estate education online. Back in the dark ages of 2004 when I was studying for my real estate license, I had to get all of the materials and books via correspondence where they sent the materials to my house and I actually had to open books and read the real books. No more nasty books in 2016, everything is online and available in digital and ebook form.
The other option which existed in 2004 and still exists in 2016 is the option of actually attending classes in a classroom. If you are a person who learns better by sitting in a classroom and absorbing information and being able to ask questions of a teacher, this option absolutely is still available. Simply ask your education provider about the classroom option.
Once you are finished with each of the core classes mentioned above, you will have to complete a final exam given by your school. If you pass each course's final exam, the school will print a certificate which will be forwarded to the Texas Real Estate Commission on your behalf which shows completion of each course. Once you have received all certificates of completion, you will be eligible to take the official real estate exam given by the State of Texas.
Remember, I said above that getting your Texas Real Estate License is not a cheap venture? Well, there are more fees associated with schooling as well. Each school is an independent, private business so their fees can differ. However, I would be careful in choosing the cheapest and lowest cost options since the old adage of "you get what you pay for" definitely applies to real estate schools as well. Real Estate Express, as quoted above, has three different packages which cost $484 for the Standard Package, $519 for the Silver Package and $619 for the highest package named the Success Package. Please remember that Real Estate Express has one of the highest passage rates of graduates among almost all real estate education providers. You may see more about Real Estate Express education packages here - Texas Real Estate License School.
Like a few other institutions, Real Estate Express offers a money back guarantee of passing the real estate exam with their Silver and Success Packages. This means that if you do not pass the Texas Real Estate Exam, the company actually stands behind their training and offers your money back. This is a great option and I'd certainly register for a school where this guarantee exists.
Please note that I studied very hard for both my Real Estate Agent exam and my Broker's exam. I passed both tests on the first attempts. However, by studying the passage rates as published by the state, you can see that not everybody is as successful on their first attempt. I will advise you that you must take these exams seriously. The exams are tricky and will definitely try and mislead you with the questions if you do not know the material as you should. If you fail to prepare and study seriously, there is a very good chance you will fail the exam.
The exams are divided into both a state and national portion with each section consisting of a certain number of questions. A score of 70% or better is required to pass and an applicant must pass both sections of the exam in order to qualify for a Texas Real Estate License.
*Continuing education is strict for the first few years of being licensed.
NATIONAL ASSOCIATION OF REALTORS & TEXAS ASSOCIATION OF REALTORS
So, you've reached the point where you've passed the Texas Real Estate Exam and you're now ready to start selling real estate. Well, not so fast. If you are going to sell residential real estate, you need to join a local Board of Realtors. Notice that I did not say that you had to join a local board. However, if you want MLS access (vitally important in residential real estate), you must join a local board. In order to have MLS access, you must be a part of both the National Association of Realtors and the Texas Association of Realtors. Local Realtor boards are simply an extension of NAR (National Association of Realtors) and TAR (Texas Association of Realtors). These boards are the local level of the national and state associations.
When you pass the Texas Real Estate Exam and are given a license by the state, you are simply an Agent. You are not yet a Realtor. The State of Texas has nothing to do with the National Association of Realtors. Only NAR can designate you as a Realtor. To become a Realtor you must attend an orientation at your local board and be sworn in to follow the Realtor Code of Ethics and all rules set forth by the National Association of Realtors for being designated as an official Realtor Member. Failure to follow ethics rules and codes of NAR can result in your being dismissed as a member of your local board, TAR, and NAR.
Being a Realtor means belonging to a higher trade organization than is enforced by the state license. It means that you have sworn to uphold all duties and ethics to perform your job as an Agent to a higher standard. If you notice in the National Association of Realtor commercials, they often mention that Realtors have sworn to represent clients in a higher ethical manner. These Realtor boards and organizations take these promises and sworn duties very seriously.
Texas (and most states) require that you have what is called a Sponsoring Broker in order to start practicing real estate. A Sponsoring Broker is a Broker who teaches you the proper way to practice real estate in an ethical way, leads you through your first few contracts, supports you and helps grow your career as a new Agent. So, how do you find a Sponsoring Broker? Keep reading, as we tackle that issue below.
HOW TO FIND A SPONSORING REAL ESTATE BROKER TO HOLD YOUR LICENSE
What is a Sponsoring Broker? Who are Sponsoring Brokers?
Companies like Coldwell Banker, Century 21, Keller Williams, Re/Max, and others are national companies with locally owned franchises which will sponsor a new agent as a Sponsoring Broker. Dallas Sponsoring Real Estate Brokers are both national firms and local firms like our firm - Knox & Associates.
As a new agent, you will have the opportunity to interview and talk with potential sponsoring real estate brokerage firms to see where you fit best as an individual with your business goals. Each firm will offer slightly different benefits to joining their firm. There are both pros and cons to going with each firm. National franchise firms might offer things that local firms do not and vice versa. With the internet leveling the playing field, it is my opinion that belonging to a large national franchise is not as important as it may have once been in decades past.
In the older days, prior to the internet MLS, it was probably very beneficial to have been a part of a large, national brokerage firm where you could easily network within your office to learn about new listings on the market for your clients. This also allowed an agent to easily spread the word about their new listings in hopes to attract the buyer client of another agent in your office. That all changed with the shift to the MLS online.
Agents are no longer required to be in huge offices in order to spread the word about their new listings or to find the newest listings available for their clients. The internet allows small firms to know of listings and promote listings just the same as an office with 500+ agents. In fact, some would argue that you have more opportunities at a smaller, local firm because of the attention you will receive from the lead Broker and managers. Your clients are likely to get better attention from smaller firms as well versus the corporate structures of larger firms.
However, in an effort to be fair, there are things you will get with larger firms which you will not get with smaller firms. Larger, national franchises tend to advertise their brands through both radio and television advertisements. Large national brands will also usually have marketing materials available (for a cost) to their agents where the agent will not have to take the time to design their own marketing materials. On the flip side, most smaller firms do not have readily available marketing materials and this means that the agent will have to spend time and money designing their own promotional and marketing cards, brand, etc...
In addition, most national brands are well-known and clients. Consumers will most likely know of the large national brokerage brands with no explanation needed by an agent. This could also be a double-edged sword. Some potential clients may have had a prior bad experience with an agent from a national brand and, although every agent is not the same, some potential clients with prior bad experiences may hold this against you if you are part of the same brand.
As the use of the internet grows in real estate (with no signs of slowing), it would be my personal recommendation to seek and interview brokerages who seem to understand that a great internet presence is a must when moving forward in today's world.
Questions to ask on this front would be - how are your organic internet rankings? How many people visit your website per day or month? Do you update your blog often? Do you allow your agents to write for your blog to grow their own personal brands? Keep these questions in mind when you interview brokerage firms.
HOW TO MAKE THE MOST OF YOUR NEW REAL ESTATE LICENSE
To get the fairest opinions about what you want to look for in a Sponsoring Broker, I reached out to several of the top Realtors around the country and they advise the following:
Anita Clark - Warner Robins, GA Realtor
Anita Clark a top Warner Robins GA real estate agent says one of the easiest ways to determine if a sponsoring broker is a good fit for you is to ask other agents who hang their hat in the brokerage.
"While agents technically work for themselves, their license resides with a brokerage, which makes it incredibly important they do their homework before choosing a broker to work for. For instance, it is a good idea to understand the brokers approach to both new and seasoned agents, how they handle conflict, disputes, and resolution management, what their philosophy on agent training and mentorship is, what are their individual vs team and part-time vs full-time rules, agent splits, specific office requirements (i.e. open houses, floor time, special fees, etc.), and whether the broker is affable or unapproachable. Knowing the answers to these topics before choosing a broker will bring peace of mind and help keep the agent motivated during both the busy and slow periods."
Bill Gassett - Franklin, MA Realtor
Bill Gassett, a Real Estate Agent in Franklin MA says this about what a new agent should look for in a sponsoring broker - "Jeff thanks for allowing me the opportunity to share a bit about what makes a real estate broker great."
"My perspective may be a little bit different given the fact I am coming from a RE/MAX agency. For those who are not familiar with RE/MAX, it is a much more entrepreneurial in nature. Essentially in the RE/MAX system, each agent is their own boss. Unlike a traditional agency where the owner/broker calls all the shots, a RE/MAX agent has far more control over their business. This, however, does not mean an agent isn't looking for guidance just that they are a bit more independent. A good leader still knows how to lead. They are good at listening to agents needs and responding to them. While a seasoned RE/MAX agent might not desire the level of hand-holding that some agents would at a more traditional agency, they still want a broker running the show they can count on when necessary."
Dustin Brohm - Salt Lake City, UT Realtor
Dustin Brohm, a Realtor specializing in
Real Estate & Homes for Sale in Salt Lake City, Utah
added, "Anyone searching for a broker to "partner" with should really focus on two important questions. 1) Will your broker have your back, and go to bat for you, if a conflict ever arises, and 2) Can your broker be easily reached whenever you have a question or need guidance."
"Partnering with a broker who will have your back whenever a conflict arises is so important, but most new Realtors don't even consider this. You want to make sure your broker is a bulldog and will really fight for you against the occasional, but inevitable, unreasonable party that throws a fit if they don't get their way. My broker fights for his agents like he would fight for himself. Also, if I ever have a question about a complicated transaction, I know that I can count on reaching my broker quickly. If the clock is ticking in an offer situation, you can't wait until tomorrow to get an answer."
"Make sure you speak with a few of that brokers' current agents, specifically agents who have had a conflict where the broker stepped in to help. Take the time to do your due diligence up front. Years later, when you're still with the same broker and can't even imagine going anywhere else because you're happy, you'll be glad you did the extra research up front."
Kinga Mills - Honolulu, HI Realtor
Kinga Mills, a top Honolulu Condos Realtor advises - "Real estate is an amazing career. To thrive, find a managing broker that has a larger vision for you and the company, one that stays current on what is happening in the industry, and one that you know will support you in your efforts."
"In your meeting, that individual should clearly definite what tools and training will be available to you, how the company will help you get started, and also how it will stand behind you in the long run."
"Do your research and be very selective. This will be your own business. The managing broker needs to be knowledgeable and approachable to help you, but don't solely rely on the managing broker to make you successful. From day one, know that success will have to come from your personal time and commitment to your new career."
Joe Samson - Calgary, AB Realtor
"Almost every profession such as lawyers, doctors, nurses, engineers, heck - even tradesmen like plumbers, painters or hairdressers have to put in a minimum amount of hours of real-life practice time before they are released to work with people. What about real estate agents?"
"Being in real estate for over 10 years now, the best investments that I'd made were the money that I'd spent on my own education. Working with personal coaches was very influential to me and forming lasting friendships with other agents where everyone is willing to share their experiences to help each other," says Joe Samson a top
Realtor specializing in South Calgary, AB
.
"Getting wisdom from a seasoned agent is worth all your money that can you invest. But even better, if you have the opportunity to become a team member to work with someone who has been around the block a few times - I am recommending you not to even think about it for a minute. Just say YES, and I promise that your knowledge and experience in the industry is going to soar like an eagle!"
Debbie Drummond - Las Vegas, NV Realtor
Debbie Drummond, a Realtor in Las Vegas with over a decade of experience adds, "The questions an agent should ask will vary depending on their experience level. For a new agent, it's important to have training and hands-on supervision. The first Brokerage I joined had a saying that 'three sets of eyes are better than one.' Beginning agents had to get at least one of the Brokers to review any offers. If it was a complicated offer, they needed to get two of our Brokers to review. This was time-consuming but it was one of the best educations I could have received."
"Any agent should make sure the office they join is financially secure. Ask how soon they'll get their checks when a deal closes. Ask other agents if they've had any delays in getting their checks. The first Las Vegas office I joined went Bankrupt in 2007. Yes, I lost some commission money on that one. During the recession, we saw more offices close. When they closed, agents usually lost money."
"Three years ago, my partner and I joined a Boutique Brokerage that caters to the Las Vegas luxury market. Our Broker spent years with the same Franchise we were with before starting his own office. We waited until Simply Vegas had been around for over a year before switching. Three years later, we're still happy. We're working with the top agents in town. We get our checks quickly. I'm not the least bit concerned that we'll have another experience as we had in 2007."
Ryan Fitzgerald - Raleigh, NC Realtor
Ryan Fitzgerald, a seasoned, professional Realtor from Raleigh NC has some great advice as well, "Once you decide you want to become a Real Estate Agent you need to obtain your license. A lot of Agents don't realize that while they're going for their license they should be interviewing with multiple real estate firms to determine which is the best one for them."
"Don't just choose the first brokerage you interview with or the one that everyone else says you should join, decide for yourself! There are 10,000+ Real Estate Agents in my market. That means that there aren't even enough
homes for sale in Raleigh
to keep food on the table for everyone!"
"The number one reason 87% of Agents fail in Real Estate is that they choose a brokerage that doesn't care if they make it or not. Here is what you should ask your brokerage: What are you going to do to help me become the best Agent in my local area? What is your New Agent failure rate? How much does a typical Agent make their first year?"
Fitzgerald continues by saying, "New Agents need to be cautious of the amount of money they spend early on. Don't invest too heavily until you see that money coming back to you!"
Wendy Weir - Birmingham, MI Realtor
Wendy Weir, a relocation Realtor in Birmingham MI added, "When I moved from my Fathers company after 15 years – (He had retired 3 years after I went into Business) to my Present Broker – (we have changed names three times now!) I was taking 19 Agents with me – my TOP Agents – whom I had given referrals to for years."
"My Questions were; Will you allow me to Refer MY Clients to the Agents I want or are you going to want me to use YOUR favorites Agents? – (whom I haven't worked with). Secondly, my Father has a HUGE name in Birmingham, MI and we have 5 offices – how can you handle all my business with only One office, especially since I have 300 Corporate Accounts?"
"Finally, what type of Training Program do you have to help New Agents with no experience?"
David O'Doherty - Clayton, NC Realtor
"Find out about their online presence, is it relevant up to date and if so how will the new agent fit into the mix, is there a support system for agents to promote themselves online. Have they received positive reviews."
"Find out exactly what the splits are, whether there is a mentor program you'll be required to pay into, what are all the brokerage fees the firm charges their clients and if they opt not to pay it is the agent then required to. What are the desk/office fees."
"Does the Broker take listings/buyers what is the policy of distributing leads and what type of referral fees are involved. I would really emphasize that new agents not rely on anyone to spoon feed them leads but rather they go out and get them themselves. This is more a general tip for new agents that gets glossed over by brokerages who just want bodies. Not only will you probably not make any money the first 3,6,9 months of your real estate career...you have to spend money every month to stay in the business and market yourself." - David O'Doherty -
Clayton NC Real Estate & Homes for Sale
Kyle Hiscock - Webster, NY Realtor
Congratulations on getting your real estate license! One of the first but one of the most important decisions you will need to make is what broker you will work for. In every real estate market there different choices and each broker will offer different things.
The most important thing to look for in a sponsoring broker when beginning in real estate is that they have a top-notch training program or academy. Without the ability to learn about real estate and have people you can ask questions, it will be very difficult to learn the business.
Other important things to look for in a sponsoring broker include the use of cutting-edge real estate marketing strategies, strong local reputation, and strong leadership. Bottom line, make sure you interview a couple brokers before selecting one to make sure you are picking the best for your business!
Kyle Hiscock is a top Webster NY real estate agent with Re/Max.
Paul Sian - Cincinnati & Northern Kentucky Realtor
First thing I would ask a broker is what technology they are using to help their clients out. I would want a full behind the scenes tour by someone who knows how to use all the tools the brokerage has purchased. I would like to know how the broker is generating leads. What forms of advertising and social media are they using and how are they directing leads to their agents? Are leads directed using a cue, going only to top agents or using a shotgun approach to first to respond?
I would also ask about the commission split. How is it determined? When does the split-change? What other fees are there associated with a brokerage?
Also would ask about what training the brokerage provides to their agents and how is it provided? Online, in person, on the job training etc.
Paul Sian is a top Realtor in Cincinnati and Northern Kentucky.
Xavier De Buck - Johannesburg, South Africa Realtor
My advice would be to opt for a national broker who can give you the much needed initial training and support, as there's quite a learning curve ahead of you!
Plus, you'll more than likely be able to join an established team, where you'll learn tons & you'll at least make some money while you train yourself up!
Xavier De Buck, a top-producing real estate agent from Johannesburg, South Africa
---
---
HOW TO START YOUR REAL ESTATE CAREER
First and foremost, get techie with your business. Even if you don't feel comfortable within the technical world, force yourself to sit down and learn the basics of what I call the real estate pyramid of marketing like email, either build or buy a website, learn how to work on your website from the backend tools so that you aren't having to pay somebody to post blog posts etc..., purchase and learn a CRM for drip campaigns and get involved in the technical world as it applies to your new business, study PPC (Pay Per Click) advertising for real estate and see if it will work for you and your business. Or, find a brokerage firm like ours who will do all of that for you.
NAR (National Association of Realtors) reports that over 90% of clients (buyers and sellers) start their search for a home online. I'm going to make a "bold prediction" here - those numbers are not going to decline anytime soon. In order to have success in real estate, you've got to dive into the techie world.
I wish you the best of luck in becoming a new Realtor & Real Estate Agent in Dallas Texas. If you would like to learn more about our brokerage firm, call us at 972-342-0000 and schedule an interview for us to speak about becoming your Sponsoring Broker.
ABOUT THE AUTHOR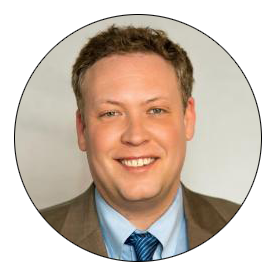 Jeff Knox is the Broker Owner of Knox & Associates REALTORS® in DFW and the creator of most of the content on KnoxRE. Jeff's real estate articles and opinions have been featured on websites like Realtor.com, Fox News, U.S. News & World Reports, Inman, RISMedia, and more.
Jeff was initially licensed in 2004 and has held a Texas Real Estate Broker's License since 2009. Jeff and his team of REALTORS® work all across the entire DFW Metroplex helping both buyers and sellers with condos, townhomes and single-detached properties. Jeff may be reached directly at [email protected]