House Staging (Full photos for easy DIY home staging)
Posted by Jeff Knox on Thursday, November 8, 2018 at 11:40 PM
By Jeff Knox / November 8, 2018
Comment

When preparing to put a house on the market, sellers are typically told to put all items that do not have a specific purpose in storage. Although I do agree that it is important to declutter a home to sell, there are many items that sellers should think twice about before storing, as they can be a great asset during the staging process. There are many items that can play an important role in giving your home a warm, welcoming ambiance.
Staging a Home for Sale on a DIY Budget
Staging can be an overwhelming concept, especially if you are handling the process entirely on your own. To help you during this process, I have compiled some of my favorite DIY tips and tricks for staging your home to sell in the list below. To download a PDF version of my handy checklist, please click HERE.
The Exterior
Let's start with the home's exterior and work our way in. Although the outside of the home is not typically what comes to mind when sellers consider the concept of 'staging,' there are many important areas to focus on outside of your home that should not be overlooked, as the home's entrance is the first area a buyer will see. If you have a front porch, or even just steps leading up to your home, this is a great place to start.
Keep the following in mind when you begin the staging process: it typically only takes a buyer 10 to 15 seconds to decide if they like a house or not, and they usually make this decision as soon as they pull into the driveway. The front of the home is the 'first room' the buyer will see, so you want this area to really stand out.
If your front door has seen better days, I recommend either repainting it or installing a new door altogether. If it has been a few years since your porch has been painted, give it a fresh coat to make it feel new. Make your porch pop with a new outdoor rug, fresh flowers (or fake flowers if you're selling your home in a colder season), and potted plants. Putting a seasonal wreath on your front door is another welcoming touch that will add pops of color and will bring the outdoor space together. Wreaths from the store, although beautiful, can oftentimes be very expensive. You can easily make a wreath at home by visiting your local craft store and buying a circular piece of Styrofoam and dried or silk flowers. The key to an elegant wreath is to keep it simple with a dash of color so the buyer's eye will notice but not be distracted from the overall beauty of your entryway. You will, of course, want to ensure that the flowers completely conceal the Styrofoam as well!
Don't feel the need to spend a fortune on new outdoor furniture. If you have older porch chairs that appear outdated, buy a bottle of spray paint and give your chairs an easy makeover. Although you don't want to go overboard with bright colors in this area, adding a pop of color with bright outdoor furniture cushions or pillows can make your home stand out. If you prefer to go for a softer approach, pastel colors will give your porch a calm, soothing appeal. If you are handy with a needle (or even just have basic sewing skills), cut out a piece of fabric and sew it onto the front of your old outdoor pillows to make them look new.
Some buyers may only have time to view homes at night, so it is important that the outside of your home is as bright and welcoming as the inside. I recommend arranging lanterns around your porch to further illuminate your home at night. Flameless candles in glass hurricane vases also offer a welcoming ambiance and will help soften this space.
Some additional items to keep in mind when reviewing this area: If you have wrought iron railings on your porch, check that they are rust-free and solidly attached. I recommend putting a coat of rust-proof paint on the railings if they appear worn.
The Entry
This area should be lively and bright, offering a warm welcome to potential buyers as they walk in the door. If you are selling in the Spring or Summer months, fill vases with fresh flowers and arrange them in the home's foyer to give this space a fresh, lively feel. If you are staging during the colder seasons, collect a handful of thin tree branches from your yard at varying lengths and spray paint them white, silver, or gold. If you are arranging the branches in a clear vase, put a handful of glass pebbles (which can also be purchased at your local craft store) at the bottom of the vase to hold the branches in place. Although you don't want to overwhelm buyers with bright colors, a tastefully-designed rug might work well in this area to add some extra color and open the space. Utilize as much sunlight in this space as possible (and throughout the home for that matter!), as natural light is one of the most desirable aspects of a home. Drawback or remove any dark blinds and drapes or replace them altogether with light, white shears. If your property is fairly secluded or has enough privacy, you may be able to simply leave your windows bare. Exposed windows often help open the space between the exterior and interior and add to the radiance of the home.
Living Room
When staging your home to sell, keep this general rule of thumb in mind: all items out on display should be larger than a cantaloupe. If you are arranging a few items on your coffee table, try to use no more than three items of varying size in this space, such as a vase, candle, and book.
If you have bookshelves in this space, limit the shelves to 5 or 6 books per shelf. I also recommend covering the book jackets in white, gold, and/or light gray paper (if those color schemes work well with your living room palette). Not only will this give your bookshelf a simplistic and elegant feel, but it will also keep buyers from getting distracted when walking through your living room. If you have neutral-colored ornaments in gold or cream tones, arrange them in a bowl or basket to use as a centerpiece along with seashells and other textural items. Soft blankets do a great job of warming the living room space as well. If you have neutral-colored blankets, throw one or two of them over the back of a chair or couch. Succulent plants are a great way to add a bit of greenery to a space and are easy to maintain because they thrive in areas that have limited exterior light.
Kitchen
When deciding on which items to put in storage or throw away altogether, don't be so quick to toss items that might be missing pieces. If you have a jar or teapot that lost its lid, fill it with fresh flowers and use it as a centerpiece. Move all items that do not enhance your staging (such as coffee machines, spice racks, toaster ovens, etc.) to a pantry or cabinet where they are less likely to be seen. Although these are items you most likely use every day, it is best to store them out of sight so that the focus can be on the space itself.
Depersonalization is a vital aspect of staging. The goal is to create a distraction-free space that the buyer can visualize as their own, so neutralize this space as much as possible. Remove your children's homework, magazines, magnets on the refrigerator, photos, awards, religious articles, political posters, sports memorabilia, and any other personal items.
When I was growing up, my mother would always say to me: "clean the house as if company is coming." You will want to keep this phrase in mind throughout the staging process! Buyers should feel like no one actually lives in the house (especially pets or children). I know this is easier said than done, but keeping the house impeccably clean throughout the listing process will play a major role in selling your home. No one wants to buy a dirty home! I highly recommend hiring a deep cleaner once a week. If your real estate agent typically hosts open houses on Saturdays or Sundays, try to schedule the cleaning company to come to your home the morning of the open house or the day before so that you are showcasing it in the best way possible.
If your kitchen appliances are extremely outdated, consider updating them. If it is not necessary to update your appliances, always remember that buyers will be looking inside, so be sure the range, microwave, refrigerator, dishwasher, and washer/dryer are as clean inside as they are outside.
Bathroom
Make your buyers feel like they have walked into a spa! Although bathrooms can be difficult to stage since space is small, it is still important to evoke the peace and tranquility that is found throughout the rest of the home. When accessorizing your bathroom, don't feel the urgency to rush to the store and buy all-new staging items. You most likely have plenty of great items that will work well in this space. Fill a Mason jar with bath salts and pair with a candle, votive, or flower. A single white rose from your backyard in a slim vase also adds an elegant touch. If you have a neutral-colored tray, use that as your base for the bath salts and candles. Use soft, white hand towels (invest in new ones if your towels have been over-washed) and roll them similarly to how they are staged in a hotel bathroom. Fill all half-empty liquid soap jars to the brim. Remove loofahs, razors, shaving cream, hair caps, and any other personal items from the shower and/or bathtubs. Take a hard look at your mirror. Are the edges faded or aged? Consider repainting the wooden frame or replacing the mirror altogether. Do you have outdated wallpaper that's starting to fade? Consider removing it and giving your walls a fresh coat of paint.
Master Bedroom
The master bedroom should reflect a place of retreat. You want your buyers to feel the same sense of calm and relaxation that they feel when staying in a 5-star resort or beautiful hotel.
Even in a very large master suite, the focal point of the room should always be the bed. If you are missing a headboard or have one that is very old and outdated, consider investing in a new one or repainting your current one. If your comforter has a very busy pattern with distracting colors and designs, consider covering it with a solid, soft-colored duvet and some elegant throw pillows. Keep the bedside clear of books, magazines, and medications. If your night table has a lamp, be sure the lampshade is dust free. Remove anything that appears to be dated, such as lace, doilies, or heavy draperies. You don't want anything in this room (or your house in general) that screams, I am old!
Remember that buyers will visualize themselves living in this home, so you especially want the master bedroom to extend a feeling of luxury, relaxation, and tranquility. If the master bedroom has a desk space, be sure it is cleared of all paperwork. Remove all knick-knacks from dressers. Wall space should not be overly crowded with framed prints or artwork – one or two pieces of art per wall is ideal.
Don't forget the closets! This is one of the most important aspects of a bedroom and one of the first areas a buyer will look, as closet space is one of the most coveted features in a home. An organized closet adds to the calm, clean feel in the bedroom. To help make the closets as organized as possible, utilize space-saving hangers and put your shoes in neatly-stacked plastic containers.
Garage
The garage is often the most neglected part of a home. The garage is also typically the last part of the home that the buyer will see, so you want to ensure you leave them with a lasting impression. You want potential buyers to get excited about this clean space and visualize parking their car here. Now is the time to sell, give away, or throw out anything you don't want to pay to move to your new home. An uncluttered garage is always the very best way to showcase it, and a fresh coat of garage floor paint makes a huge difference too. Rakes, brooms, shovels, and other garden tools should be hung neatly on the wall pegs. Storage totes are a great place to store items when stacked neatly on shelving or gorilla racks. If possible, try to remove vehicles so buyers can fully appreciate the open space.
Have some fun!
Staging is a very creative process and can be very enjoyable! Tap into your inner-artist and don't be afraid to try new color schemes, designs, and layouts. Striking the balance between empty vs. overcluttered can be difficult, but a well-balanced room can completely transform the space.
Before you begin, don't forget to download a PDF version of my handy DIY staging checklist by clicking HERE!
ABOUT THE AUTHOR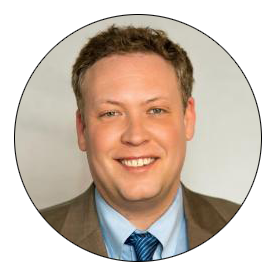 Jeff Knox is the Broker Owner of Knox & Associates REALTORS® in DFW and the creator of most of the content on KnoxRE. Jeff's real estate articles and opinions have been featured on websites like Realtor.com, Fox News, U.S. News & World Reports, Inman, RISMedia, and more.
Jeff was initially licensed in 2004 and has held a Texas Real Estate Broker's License since 2009. Jeff and his team of REALTORS® work all across the entire DFW Metroplex helping both buyers and sellers with condos, townhomes and single-detached properties. Jeff may be reached directly at [email protected]