Foundation Repair (Learn about costs BEFORE buying)
Posted by Jeff Knox on Thursday, November 8, 2018 at 5:50 PM
By Jeff Knox / November 8, 2018
Comment

The signs that your home's foundation might be in need of repair typically start out fairly small and seemingly insignificant. A small crack might appear along the brick façade of your home, or the steps leading up to your front porch might begin to slope ever so slightly. Although these may seem like minor issues, they could be tell-tale signs that your foundation is beginning to shift and is in need of repair. I advise addressing these issues immediately; the longer you wait to correct your foundation, the more likely it will be that serious structural problems will arise within the bedrock supporting your home.
The home's foundation supports the entire house, so it is very important that it is strong and stable without any defects. If your foundation is in need of repair, there are a variety of options that might be available to you. In this post, I explain the various types of foundation repair processes that are available, including foundation crack repair, pier, and beam repair, and slab repair. I also review estimated costs of the foundation repair process and what I consider to be the top foundation repair companies in the Dallas area if you are in need of a foundation repair specialist.
Generally, buyers are first notified of potential foundation issues during a home inspection.
Foundation Crack Repair
There are two commonly-used methods for repairing a faulty foundation: 'piering' and 'slabjacking.' Piering involves placing steel or concrete supports (piers) underground to support the home's foundation. To begin the piering process, a foundation repair specialist will dig many feet into the ground to solidify the pier under your home's foundation. The pier is then raised with hydraulics to bring the foundation back into place and stabilize it. Multiple piers must be placed at different points beneath the foundation to make it stable.
There are two different types of piering: concrete piering and steel piering. There are a few key differences between these two methods which I explain in further detail below.
Concrete Piers vs. Steel Piers
The concrete pier foundation repair method is typically significantly cheaper than going the steel pier route. However, concrete piers are driven through the soil and do not go as deep as concrete piers, while steel piers are driven through bedrock and go much deeper than concrete piers. Steel piers will last much longer than concrete piers because they are very deep and stable. If you plan to only be in your home for a few years, concrete piers might be an advisable route, as this is a far more cost-effective process. However, because concrete piers are driven through soil, they are not as structurally sound as steel piers because soil sediment moves and shifts frequently. It is also important to note that steel piers can only be installed if the soil below your home is deeper than 22'. The soil must be this depth because steel piers are driven deep into the ground through the unstable soil until they reach a solid bedrock layer. If the soil below your home is not very deep, concrete piers will work well. However, in areas where the soil exceeds 22', steel piers most likely will be needed. It is also important to note that concrete piering requires soil sampling and lab work so that the foundation repair specialist can get an accurate read on the depth of the soil below your home's foundation. This test will help the specialist know how deep they must drill the piers until they are firmly in stable soil. Soil testing is not needed for steel piering since the steel piers are drilled directly into bedrock. It is also important to note that the normal concrete pier installation process typically takes about ten days, whereas installing steel pipes is faster and can usually be completed in less than ten days.
According to HD Foundation Repair, "Most Dallas, Fort Worth area homeowners ask HD Foundation Repair to use concrete piers vs. using steel piers for foundation repair because they're less expensive."
Pier & Beam Foundation Repair
To understand how pier and beam foundation repair is completed, I will first explain what a pier and beam foundation is. This foundation type builds the home atop beams, which in turn rest on pier walls that support the weight. This design creates a crawl space beneath the home which is more susceptible to deterioration from environmental exposure such as wind, rain, etc. Water is typically the primary culprit, as changes in moisture cause the soil to swell or shrink, which leads to movement under the foundation.
It is rare that the entire pier and beam foundation will need to be replaced. Typically, only certain areas will be affected. If that is the case, a process called 'shoring' can be used to strengthen your foundation. Shoring involves adding timber beams to support your home. After these temporary beams have been installed, the damaged piers can be safely removed. Oftentimes, foundation repair companies will choose to simply add on to damaged piers instead of removing them altogether. I do not advise this method, as this can lead to improper support distribution in the home's foundation, making it more structurally sound on one side and only semi-repaired on the other side.
Slab Foundation Repair
The slab foundation repair method is called 'slabjacking' (also known as 'mudjacking,' because the concrete mixture used in this process has a mud-like consistency). Slabjacking involves pumping a concrete grout mixture beneath the foundation to help float the foundation back to its original position. This method is not as sturdy as piering because the concrete can still be shifted or compromised if there is an earthquake or if the house settles.
If you own a home in Texas where clay soil is prevalent, having piers installed can be seen as a great asset if and when you choose to sell your home. Homeowners living in an area with clay soil know that dealing with a shifting foundation is a problem they will encounter with their home at one point or another, so buying a home with piers previously installed is a huge relief to most home buyers.
Foundation Repair Cost
https://www.homeadvisor.com/cost/foundations/install-a-foundation/
This will, of course, vary per home, but homeowners on average should expect to pay approximately $4,000 to cover foundation repair costs. If you only have a few minor cracks and don't need major repair work to be completed, you might only pay around $500. However, if you need extensive repairs to be completed involving hydraulic piers and other costly work, you might be expected to pay upwards of $10,000.
Most reputable foundation repair companies (particularly in the Dallas/Fort Worth areas) will perform an initial foundation evaluation for free. After the evaluation has been completed, the foundation company will most likely charge the following foundation repair fees:
- The cost to hire a structural engineer: typically ranges from $300 to $1,500
- Soil report cost from a geotechnical engineer: typically ranges from $500-$3,000
- If you live in an area prone to earthquakes, the cost of seismic work typically ranges from $3,000-$4,000
- Cost of hidden obstacles such as tree roots, etc.: typically ranges from $1,000 to $2,500
- Foundation repair cost per pier: if your home requires pier and beam foundation repair, the average foundation repair cost per pier is typically about $1,340. In larger projects, the average-size home typically requires that about 8 to 10 piers be repaired.
If you are feeling overwhelmed by the cost of repairing your home's foundation, keep this in mind: if your foundation was damaged due to a household plumbing flood, your homeowners' insurance policy might cover some or all of the cost. Review your insurance policy carefully and speak with your provider to understand your coverage options.
Pier & Beam Foundation Repair Cost
Although this cost will, of course, vary as well, if you do not need extensive work to be completed to your pier and beam foundation, you might only pay around $1,500. If you have a much larger project being completed and need extensive work done to the piers supporting your home, the average foundation repair cost per pier is typically about $1,340 – as mentioned in the previous paragraph.
Slab Foundation Repair Cost
If there are only a few foundation cracks, you might only have to pay $250 or so. However, if you have to have extensive slabjacking work completed, it could cost anywhere from $500 to $1,300.
Foundation Repair Dallas
In Dallas, foundation repair typically ranges from $3,000 to $6,500. The lower-end foundation repair projects in Dallas are typically closer to $1,900, whereas more involved, high-end projects are closer to $11,000.
Best Foundation Repair Companies
If you are in need of a reputable foundation repair company in the Dallas area, I recommend looking into one of the following companies:
1) James Bond Complete Foundation Repair: https://www.jamesbondfoundationrepair.com/
2) Cornerstone Foundation Repair: http://csfoundations.com/
3) Metro-Tex Foundation: http://www.metrotexfoundation.com/
ABOUT THE AUTHOR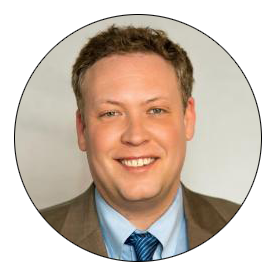 Jeff Knox is the Broker Owner of Knox & Associates REALTORS® in DFW and the creator of most of the content on KnoxRE. Jeff's real estate articles and opinions have been featured on websites like Realtor.com, Fox News, U.S. News & World Reports, Inman, RISMedia, and more.
Jeff was initially licensed in 2004 and has held a Texas Real Estate Broker's License since 2009. Jeff and his team of REALTORS® work all across the entire DFW Metroplex helping both buyers and sellers with condos, townhomes and single-detached properties. Jeff may be reached directly at [email protected]