Dallas vs. Charlotte - Where is Better to Live
Posted by Jeff Knox on Friday, January 10, 2020 at 9:41 AM
By Jeff Knox / January 10, 2020
1 Comment
Dallas vs. Charlotte: An In-Depth Comparison
With the ever-rising popularity and low cost of living in both Charlotte and Dallas, I am frequently asked how the two cities compare. Especially with the New Year upon us, you may be contemplating a move or want to weigh the pros and cons of both areas. Both Dallas and Charlotte share some characteristics in that they offer warm temperatures with mild winters, a lower cost of living compared to other major cities, and other similarities. However, there are – of course – several differences as well.
So, without further ado, let's dive into the similarities and differences between these two cities:
Overview
The saying goes that everything is bigger in Texas, and Dallas is certainly no exception. In terms of space, Dallas is larger than Charlotte, measuring out at 385 square miles compared to Charlotte's 298 square miles. As a result, Dallas has a larger population than Charlotte, totaling about 1.3 million people, whereas Charlotte's population is approximately 850,000 people. Both Dallas and Charlotte are among the fastest-growing metropolitan areas in the United States, with Dallas' metropolitan area comprising 6.25 million people and Charlotte's metro area comprising more than 2.5 million people. While Charlotte's metro area is smaller than in Dallas, both cities have experienced significant growth in the past decade.
Education
Both Dallas and Charlotte boast a well-educated population, with around 42 percent of those in Charlotte having graduated college and about a third in Dallas. Corresponding graduation rates for both cities are included in the chart below:
| | | |
| --- | --- | --- |
| | Charlotte, NC | Dallas, TX |
| High school graduation rate | 89% | 76% |
| College graduation rate | 43% | 32% |
| Graduate school graduation rate | 15% | 12% |
Politics
Both Dallas and Charlotte are predominantly liberal. In the 2016 presidential election, 60.2% of individuals in Dallas County voted Democrat, 34.3% voted Republican, and the remaining 5.4% voted Independent. In Mecklenburg County, where Charlotte is located, 62.3% voted Democrat in the 2016 presidential election, 32.9% voted Republican, and the remaining 4.8% voted Independent.
Cost of Living - Which Is More Expensive?
The cost of living in Dallas is higher than in Charlotte. WolframAlpha's cost of living index analyzes the cost of living differences between Charlotte and Dallas based on five categories: grocery, healthcare, housing, miscellaneous, transportation, and utilities. It is important to note that a score of 100 represents the average cost of that category in the United States, and these metrics are based on Q1 2019 data.
Cost of Living Index: Charlotte vs. Dallas
| | | |
| --- | --- | --- |
| Expense: | Charlotte, NC | Dallas, TX |
| Groceries | 98.9 | 101.9 |
| Healthcare | 109.9 | 105.2 |
| Housing | 89.6 | 112.8 |
| Miscellaneous | 106.2 | 106.9 |
| Transportation | 91.1 | 93.5 |
| Utilities | 95.4 | 107.9 |
| OVERALL | 98.2 | 106.7 |
According to this analysis, Charlotte is slightly more affordable, offering cheaper housing and utility bills. And, although Charlotte technically wins here, when compared to other cities, both Dallas and Charlotte offer a considerably low cost of living. Just to put that into perspective, Manhattan has an overall score of 238, Seattle has an overall score of 159, Boston has an overall score of 153, and Los Angeles has an overall score of 148. It's challenging to find a city that offers a great quality of life, convenience, and affordability – and Dallas and Charlotte offer all of that and more.
Real Estate
The annual median price of a home in Dallas is $175,600. This is less expensive than the median home price in Charlotte, which is $265,000. Rent in Dallas tends to be cheaper as well, with average rent in Dallas falling around $1,239 per month versus $1,459 in Charlotte.

If you are looking for an experienced real estate agent in Dallas to help guide you through your search, contact us to speak with local experts.

Significantly more people own a home in Dallas rather than rent, which makes sense given the affordable median cost of homes in the area. In contrast to Dallas, just under half of Charlotte households rent.

In terms of architectural style, Dallas features mostly Mediterranean or Ranch style homes. Charlotte's architectural style tends to lean more towards Mid-Century Modern, Craftsman, and European (Primarily Victorian and Italianate).
Entertainment
Dallasites are incredibly passionate about sports, especially considering the Dallas Cowboys home games are one of the most highly attended sports events in the United States. Charlotte has a burgeoning sports scene as well, but their real pride is the Charlotte Motor Speedway, home to the annual Coca-Cola 600 and the longest race in NASCAR.
This one is a toss-up because it depends on what matters more to you. Sports fans will prefer Dallas, whereas NASCAR fans will prefer Charlotte.
Traffic
Both Dallas and Charlotte are large cities that require a car to get around. With that being said, Charlotte has a significant traffic problem, ranking as the 16th most highly congested city in the United States. Drivers will, on average, spend around 95 hours per year sitting in traffic, according to the Global Traffic Scorecard. Dallas falls behind Charlotte as the 21st most congested city in the U.S., with residents spending about 76 hours per year sitting in traffic.
This is primarily due to Dallas incorporating better city planning, as their highway systems are intelligently designed, and surface streets are often designed in grids.
Weather & Climate
Both Dallas and Charlotte feature warm climates, with humid summers and mild winters. Dallas tends to get very hot in the summer, more so than Charlotte, but it also has lower humidity and less rain. Charlotte is snowier than Dallas, with an average of 4.3 inches of snow per year, whereas Dallas only sees about 1.2 inches of snow per year.
The chart below demonstrates the climate differences between Dallas and Charlotte:
Conclusion
Both Dallas and Charlotte offer a vibrant community of forward-thinking, hard-working, and well-educated individuals. Both cities offer great nightlife and entertainment while also providing an affordable, comfortable place to raise a family. There are so many reasons to love both cities; it's hard to go wrong with either choice. Don't hesitate to reach out if you are contemplating moving and have any questions!
ABOUT THE AUTHOR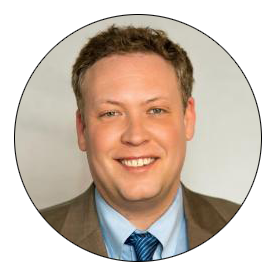 Jeff Knox is the Broker Owner of Knox & Associates REALTORS® in DFW and the creator of most of the content on KnoxRE. Jeff's real estate articles and opinions have been featured on websites like Realtor.com, Fox News, U.S. News & World Reports, Inman, RISMedia, and more.
Jeff was initially licensed in 2004 and has held a Texas Real Estate Broker's License since 2009. Jeff and his team of REALTORS® work all across the entire DFW Metroplex helping both buyers and sellers with condos, townhomes and single-detached properties. Jeff may be reached directly at [email protected]