Dallas Neighborhoods (These are the best Neighborhoods in Dallas)
Posted by Jeff Knox on Monday, December 10, 2018 at 11:11 AM
By Jeff Knox / December 10, 2018
Comment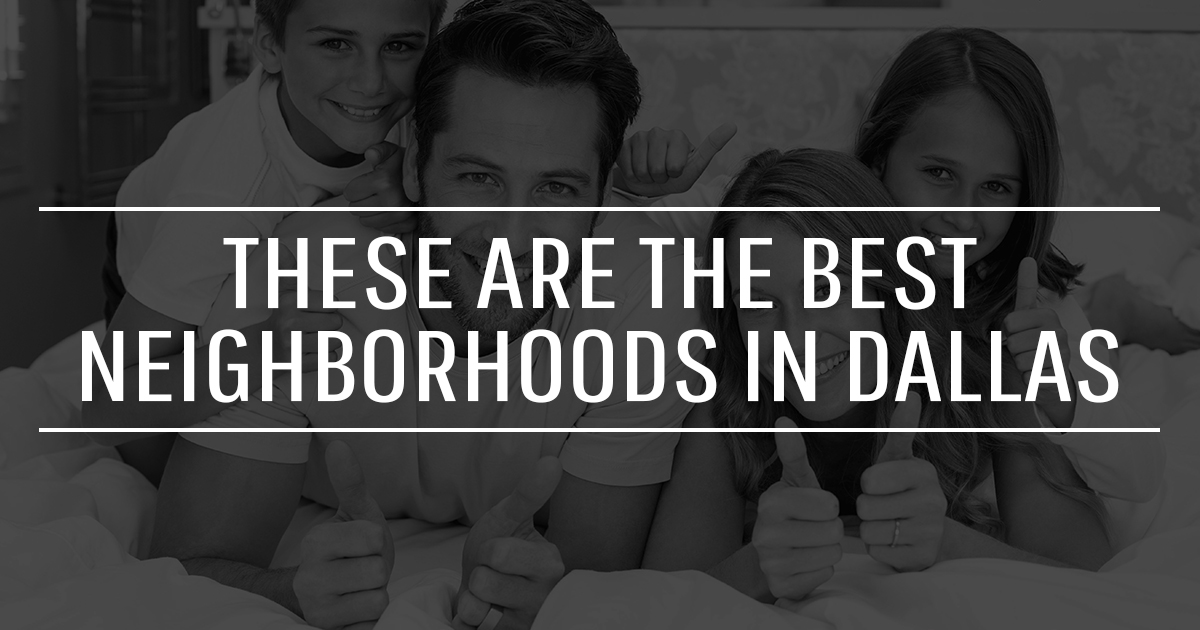 As in the other articles we have composed about the neighborhoods, our Realtors will rely on certain aspects which make some Dallas neighborhoods and areas better than others. For ease of this article for both the author (me) and the reader (you) when we talk about "neighborhoods," we are going to reference larger areas of Dallas instead of individual neighborhoods. Admittedly, these are usually considered the most popular neighborhoods in Dallas, but there is often a reason for an area being "popular" and a reason why these homes for sale in Dallas TX sell quicker and easier than other homes in some of the neighborhoods/areas which may not be as popular.
This list of the best neighborhoods in Dallas will cover all parts of the City of Dallas from far north to east to west to south Dallas. We will NOT count cities within Dallas as a neighborhood for this article. For instance, neither University Park nor Highland Park will be counted as a qualifying neighborhood.
So, what are our qualifications for making this list?
Desirability - how desirable is the area? How quickly do homes sell when they come on the market in a particular neighborhood? How high are the prices per square foot? Generally speaking in real estate terms, the higher the price per square foot of a home, the more desirable the neighborhood.
Schools - what are the area schools like? While some will frown about properties being homes for sale in Dallas ISD, some of the local DISD schools are known to have high ratings and are popular centers of education for residents. Also, what types of good private schools are available within the neighborhood or areas closely surround the neighborhood? We'll describe all you need to know in the body of the article below.
Lifestyle & Location - What's around this neighborhood? What features and attractions make this neighborhood popular with buyers? What are the best restaurants, retail, entertainment, etc... Where, in the grand scheme of things is the neighborhood located? Why is the particular neighborhood location considered good? We will tell you!
NOMINEES FOR BEST DALLAS NEIGHBORHOODS
Bent Tree Neighborhood
Bent Tree is a luxury neighborhood in Dallas located in what would be considered far North Dallas with homes over $8,000,000, square footage over 15,000 square feet and a local golf course. What about this neighborhood in Dallas doesn't yell luxury?
Homes in the Dallas Bent Tree neighborhood are priced between $300,000 for condos in the neighborhood to over $8,000,000 for the most expensive and luxurious homes in the community.
The schools serving the Bent Tree neighborhood are zoned to both Dallas ISD and Plano ISD. The children living in the homes in Plano ISD will be the more desirable of the two school districts. If a house is zoned to the Plano ISD, children will attend Mitchell Elementary School, Frankford Middle School, and Plano West High School. The Bent Tree neighborhood location also gives residents excellent proximity to Trinity Christian Academy and Greenhill School in Addison, Texas, as possible private school alternatives.
Bent Tree Country Club serves as the local hangout for many of the residents who enjoy golf, dining, swimming, tennis and more. The Bent Tree location also gives owners excellent access to the North Dallas Tollway, The Shops at Willow Bend and Stonebriar Centre.
With golf in the neighborhood and a fantastic location, Bent Tree deserves a spot on the best Neighborhoods in Dallas list!
Click here to search Bent Tree homes for sale
---
Bluffview Neighborhood
The Dallas Bluffview neighborhood is another luxury area of Dallas, located west of the Town of Highland Park and just west of the North Dallas Tollway.
Homes for sale in this area of our Best Dallas Neighborhoods price upwards to $10,000,000. Bluffview is a wealthy area set on rolling hills in Northwest Dallas near Love Field Airport and some of the best private schools in Dallas.
The prices on all homes for sale in Bluffview range from $400,000 to over $10,000,000 for the most luxurious homes in the neighborhood. One of Dallas' most elite neighborhoods, Sunnybrook Estates, is located in the Bluffview area.
While the Bluffview neighborhood in Dallas is zoned to the Dallas Independent School District, most parents choose to send their children to the top local private schools in the area such as St Marks, Jesuit, ESD, Lamplighter, Hockaday, and Ursuline Academy.
The neighborhood of Bluffview is located within a couple of miles from Love Field Airport and has excellent proximity to North Park Center shopping mall, the North Dallas Tollway, Interstate 35 and LBJ 635.
Click here to search Bluffview homes for sale
---
Devonshire Neighborhood
Located west of the Tollway, east of Inwood Road, south of Northwest Highway and north of Lovers Lane, this area allows residents to reside near both Highland Park and Bluffview with homes priced around $1,000,000, but slightly lower in price than those luxury homes in either surrounding Bluffview or Highland Park.
The Devonshire neighborhood in Dallas consists of custom homes with architectural styles of an eclectic mix with contemporary homes, European inspired homes, older cottages, and older bungalow style homes. While some of the homes are of newer construction, some of the homes date back to the 1950s. Buyers can find homes in Devonshire with between two and five bedrooms and between approximately 1600 square feet to over 5000 square feet.
Homes within this best neighborhood in Dallas are assigned to the Dallas Independent School district with Children attending Williams Elementary School, Cary Middle School, and Thomas Jefferson High School.
Click here to search Devonshire homes for sale
---
Downtown Dallas Neighborhood
The downtown Dallas neighborhood provides buyers and residents with that urban feel of living in a downtown area of a major city. As such, there are buildings and condos in the downtown Dallas neighborhood which will not be found in other parts or areas of the city. Buyers in downtown can get that urban loft feel with one of the older and more popular buildings of the Soco Urban Lofts & Condos.
In addition to being an effortless commute to work for most buyers, the City of Dallas has done a great job of the past few years of sprucing up the downtown neighborhood with parks like the Belo Gardens and Klyde Warren Park.
The Arts District condos for sale in Dallas are also a part of what would be classified as the downtown Dallas neighborhood. Dallas has made a big push recently for developing a world-class art scene with the development of the Arts District.
Downtown Dallas also is home to some of the top restaurants in the area like Five Sixty by Wolfgang Puck, Stephan Pyles, Pyramid Restaurant & Bar, The Palm Restaurant, Y.O. Steakhouse and others.
With excellent restaurants and styles of living not found anywhere else in Dallas, how can you NOT have Downtown Dallas in the best neighborhoods?
Click here to search Downtown Dallas condos
---
Forest Hills Neighborhood
The Forest Hills neighborhood is a popular destination for those buyers wanting easy access to White Rock Lake, the Dallas Arboretum & Botanical Gardens and the older and original culture of the shops, homes, and lifestyles of East Dallas.
Buyers will be able to find homes for sale in Forest Hills built as far back as the 1950s or as recently as brand new construction. With that wide of a range, the architectural styles of the homes in the Forest Hills neighborhood will vary from small cottage to newer construction homes inspired by contemporary and modern architecture to European style. Most homes within the Forest Hills area will come on larger lots.
The proximity to White Rock Lake is a huge draw for those who specifically want to live in Forest Hills since the beginning marker of the neighborhood is just south of Garland Road. Garland Road is the only thing separating the Lake boundary and the start of Forest Hills. Residents may walk, jog or bike a very short distance to enjoy the lake scene.
Pricing on homes in this best neighborhood in Dallas starts around $500,000 and can go to around $1,500,000 with these homes being zoned to the Dallas Independent School District.
Forest Hills is also a convenient 8 miles to downtown Dallas and 12 miles to Love Field Airport.
Click here to see more about Forest Hills homes for sale
---
Kessler Park Neighborhood
Kessler Park is located in south Dallas and nestled among rolling hills, lush landscape and towering trees. Near the Trinity River, Kessler Park provides buyers with a taste of original Dallas which is the attraction for many home seekers. Buyers here will find new contemporary homes in Dallas to older Craftsman style homes for sale in Dallas in Kessler Park.
Kessler Park has some of Dallas' oldest properties, and buyers will be able to shop homes built as far back as the 1920s. Kessler Park is "old Dallas" and feels as if it is its own city.
Properties in Kessler Park have always been "hot" especially homes in Stevens Park and houses along Colorado Boulevard.
Kessler Park is also home to its own neighborhood golf course owned by the City of Dallas - Stevens Park Golf Course. So lovers of true architecture (whether it be old school like Tudor or Craftsman, or new like Modern and Contemporary) and golf may find their perfect home in Kessler Park which means Kessler Park belongs on the list of Best Neighborhoods in Dallas Texas.
Click here to see more about Kessler Park Homes for Sale
---
Lake Highlands Neighborhood
Lake Highlands is located in the northeast area of the City of Dallas. However (and this is a big plus for the neighborhood), the homes in the area are zoned to the Richardson Independent School District. The Lake Highlands area of Dallas has multiple elementary schools, two Junior High Schools and one High School - Lake Highlands High School.
More like it is a small town, most activities focus around the High School as they would in a small, Texas town. Most Friday nights in the fall will find a majority of residents at Wildcat Stadium cheering on the Wildcat football team.
Lake Highlands is named such because it is near White Rock Lake and the homes in the area were constructed initially starting around the 1960s. The early homes built in the area will have that 1960's cottage feel with smaller floor plans and usually two to three bathrooms. The original homes in Lake Highlands are in an area which is now fondly termed as homes on the L Streets in Dallas. The L Streets homes are typically "newer" in construction than the ever-popular M Streets homes and, as mentioned above, have the advantage of being zoned within the Richardson ISD as opposed to the Dallas ISD.
The "newer" parts of Lake Highlands were developed around the 1970s and 1980s and typically fell west of Abrams Road. These newer Lake Highlands homes feed to a few elementary schools and Forest Meadow Junior High and then to Lake Highlands High School.
If buyers want an area of Dallas which feels like its own small, Texas town, Lake Highlands might be your "best neighborhood."
Click here to see more about Lake Highlands homes for sale
---
Lakewood Neighborhood
Lakewood is an area of Dallas west of White Rock Lake, near downtown Dallas, close to SMU, walking distance to Lower Greenville Avenue...AND...extremely popular with home buyers! Why are homes in Lakewood so popular (besides the things I just mentioned at the beginning of this section)? The architectural styles take buyers and residents back to the beginning of the century - literally.
Along with the M Streets, Lakewood is one of the best neighborhoods in Dallas to find Craftsman style, Bungalow style, and Tudor Style homes for sale in Dallas Texas. Builders of homes in Lakewood are doing a fantastic job building new homes to reflect the building style of the original Lakewood homes constructed in the 1920s.
Some of the better schools in Dallas ISD are also located in the Lakewood area which gives this neighborhood a good advantage over other parts of Dallas where the schools are also zoned to the Dallas Independent School District.
Lastly, Lakewood has a country club within the neighborhood - Lakewood Country Club - where members may play golf, tennis or dine with family. A large percentage of Lakewood residents belong to the local country club which makes the club like one in a smaller town. Many residents would argue Lakewood is the best Dallas neighborhood!
Click here to see more about Lakewood homes for sale
---
M Streets Neighborhood
The M Streets neighborhood is one of the most talked about and coveted neighborhoods in the Dallas area. Popular and pricey for the sizes of the homes in the area, the M Streets has an awesome location to downtown Dallas, SMU, Lower Greenville Avenue, White Rock Lake, and Uptown. The reason the homes on the M Streets are so popular and pricey comes down to one reason - the impressive architecture and ability to buy a piece of old Dallas.
The M Streets area is full of the best Craftsman style homes, Bungalow homes and Tudor homes for sale in Dallas Texas. Homes on the M Streets date back to the 1920s and buyers of historical homes full of charm and character love the M Streets.
The double-edged sword to the M Streets is that they are close to the bars and restaurants on Lower Greenville and the area can be loud and crowded on the weekends and evenings. But, if you want an area where it is lively and fun, the M Streets is probably your area. Also, the homes on the M Streets are zoned to the Dallas Independent School District. While the two things mentioned in the prior two sentences can be a drawback from the area, it still definitely doesn't stop the M Streets from being listed as one of the best neighborhoods in Dallas Texas.
Click here to learn more about M Streets homes for sale
---
Oak Lawn Neighborhood
The Oak Lawn neighborhood is located north of Dallas between U.S. 75 (Central Expressway) and Interstate 35. Oak Lawn encompasses a large area near downtown Dallas which includes Victory Park, Uptown and West Village.
The Oak Lawn area of Dallas is full of top-notch condos, high-rise condo buildings, and townhomes which, in turn, means that the walkability score for residents is high. Those living in Oak Lawn can often walk to their favorite bar, pub, restaurant or shops. The area is also home to some of the best restaurants, bars, and nightlife in the City of Dallas.
Turtle Creek runs through Oak Lawn, and Turtle Creek condos in Dallas have become associated with expensive, high-rise apartment and condo buildings.
With a vibrant nightlife, concentrated area of some of the best high-rise condos in Dallas and great places to eat and play, Oak Lawn has to make our best neighborhoods list!
Click here to learn more about Oak Lawn homes for sale
---
Preston Hollow Neighborhood
Other than the Park Cities homes for sale in Dallas (Highland Park & University Park), the neighborhood of Preston Hollow is widely considered the most luxurious area of properties within Dallas. Some of the Dallas' elite reside in the Preston Hollow neighborhood. Besides the impressive list of names of those living in Preston Hollow, the location near the North Dallas Tollway and Walnut Hill Lane makes this one of the best neighborhoods in Dallas.
While the homes in Preston Hollow are zoned to the Dallas Independent School District public school system, many of the owners of homes in the neighborhood choose to send their children to one of the excellent nearby private schools. For a list of the best private schools in Dallas, see the section above about the Bluffview neighborhood where the top private schools are listed.
Buyers of homes in Preston Hollow will be able to find some of the biggest and best homes in all the city with prices reaching highs near $30,000,000. Yes, $30 million! Some of Dallas' most famous residential streets are within the Preston Hollow areas like Inwood Road and Strait Lane. With these kinds of homes in the neighborhood, no way we could leave it off of the list!
Click here to see more about Preston Hollow homes for sale
---
SMU Neighborhood
The neighborhood around SMU is different - it has both a high turnover yet is very expensive and coveted. Each year, SMU students and families tend to snatch up the condos around SMU at a breakneck pace. Also, the neighborhood is zoned as homes for sale in Highland Park ISD. The Highland Park Independent School District is continuously ranked as one of the top school districts within the State of Texas and the nation. So, the area also appeals to those who want to move into the neighborhood for the schools.
The most popular condos near SMU are the two to three bedroom options where roommates can live and walk to the nearby campus. An average walking distance to campus and classes is approximately five minutes.
Also within the area are shops, restaurants, and retail geared toward SMU students.
Click here to learn more about condos for sale near SMU
---
Uptown Neighborhood
The Dallas Uptown neighborhood just became popular around the year 2000. It was first developed in the late 1990s as somewhat of an extension from the Downtown Dallas area since it is just across Woodall Rodgers from Downtown and runs west of Central Expressway.
Uptown includes some trendy areas like condos for sale in State Thomas and condos for sale in West Village. There are also a lot of rentals in the neighborhood.
Uptown is full of some of the best places to eat, drink, shop and nightlife as literally millions have been invested in Uptown's neighborhood development since 2000.
One downside? The area is zoned to the Dallas Independent School District. So, most families or parents with school children usually look into the collection of nearby private schools.
Click here to read more about Uptown Dallas condos
---
Victory Park Neighborhood
With some of the most expensive high rise condos for sale in Dallas, especially the W Residences Condos, easy access to both entertainment and culture with the American Airlines Center and the Perot Museum of Nature and Science, this neighborhood easily makes our best neighborhoods in Dallas.
Some good rental units and condos are also available in Victory Park with Arpeggio, Camden Victory Park, The Alexan, Moda, and Cirque. On the buying side, Victory Park offers two towers at the W Residences Condos in Dallas and The House condos for sale in Dallas Victory Park.
With all of the upside of vibrant living in Victory Park, the condos are zoned to the Dallas Independent School District which may lead to parents with children having to find local private school options.
Click here to learn more about Victory Park condos
---
White Rock Lake Neighborhood
Want to live near the only lake in the City of Dallas? If so, we cannot omit White Rock Lake as one of our best Dallas neighborhoods!
Want to live about 5 miles from Downtown Dallas? Want to experience some architecture original to Dallas - as in Craftsman style homes, Tudor style homes and more? Want to live near a country club? Well, the White Rock Lake neighborhood may be your place.
With miles of walking, jogging and biking trails, White Rock Lake is a popular destination for those wanting to enjoy the peaceful experience by the lake. Want a home with a view of the lake? Yeah, that will cost you. It will cost you at least a few million dollars and sometimes up to over $10,000,000.
The neighborhoods close to the lake include Lakewood, Forest Hills, Lochwood, Casa View and Casa Linda homes for sale in Dallas. The most expensive homes near the White Rock Lake neighborhood will be found right next to the lake and considered part of the Lakewood neighborhood.
The neighborhood of White Rock Lake is zoned to the Dallas Independent School District. However, some of the better schools in DISD are located in Lakewood and the neighborhoods surrounding White Rock Lake.
Click here to view White Rock homes for sale
---
So, what did you think of our rankings on the best neighborhoods in Dallas Texas? We'd love to hear your comments below. If you have any questions about the neighborhoods mentioned above or need any assistance or guidance in purchasing a home in any of the neighborhoods above or around Dallas-Fort Worth, call us at 972-342-0000.
ABOUT THE AUTHOR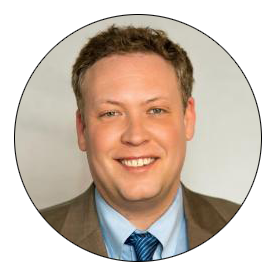 Jeff Knox is the Broker Owner of Knox & Associates REALTORS® in DFW and the creator of most of the content on KnoxRE. Jeff's real estate articles and opinions have been featured on websites like Realtor.com, Fox News, U.S. News & World Reports, Inman, RISMedia, and more.
Jeff was initially licensed in 2004 and has held a Texas Real Estate Broker's License since 2009. Jeff and his team of REALTORS® work all across the entire DFW Metroplex helping both buyers and sellers with condos, townhomes and single-detached properties. Jeff may be reached directly at [email protected]