Best Real Estate Agent (How to Find the Best REALTOR)
Posted by Jeff Knox on Friday, March 16, 2018 at 11:42 PM
By Jeff Knox / March 16, 2018
2 Comments

Selling and buying a house can be a stressful process, but finding the best Realtors does not have to be a difficult task. If you follow the guidelines that a growing number of savvy home sellers are adhering to, you too can find an agent that will sell your house for the maximum amount of money possible.
Key Takeaways For How to Find a Good REALTOR®
The best REALTOR® isn't necessarily a friend or family member
The cheapest Real Estate Agent may not save you money in the end
Just because a REALTOR® agrees with your list price doesn't make them the best
Be careful of the self-proclaimed "Local Expert" REALTOR®
The best REALTORS® aren't hard to reach
Top Real Estate Agents listen to their clients
Learn what questions to ask to find the best REALTOR® for you
Hiring Family Members or Friends May Not Equal The Best Real Estate Agent
I think we can both agree, there are few things more important in life than family and friends. Nevertheless, if you are looking to secure as much money as possible for your house, then you should not hire a real estate agent just because you know them. The blog Real Estate ABC notes:
"Friendship alone isn't enough to establish a professional's credentials. Use tough standards when selecting an agent, just as you would when hiring an attorney, a doctor, or an accountant to handle your taxes. A true friend will understand and appreciate that this is a business decision and will offer their credentials and expect to compete for the listing. Besides, if a problem or challenge develops while selling your home, do you want to risk damaging a friendship or family relationship?"
Of course, hiring a friend or family member sounds excellent in theory. Ideally, they will work hard to sell your house because they know you, and you get to give your commission to a friend as opposed to a stranger. The concept can work, but all real estate agents are not the same, and more experienced agents can secure thousands of extra dollars for your pocketbook.
Just because you have a friend who is an agent, that does not mean they are the best REALTOR® for you. Here's an excellent way to think about it - would you hire your friend as your REALTOR® even if they weren't your friend? Thinking of it that way should lead you to the best real estate agent for you.
The Agent Who Has the Lowest Commission Sometimes Isn't The Right REALTOR® for You!
In theory, it sounds like a great idea to partner with an agent who has a very low commission. However, the blog Real Estate ABC disagrees with the opinion:
"You get what you pay for. Paying a cut-rate commission will often get you a sign in the front yard and placement in the Multiple Listing Service, but little additional effort from your agent. Realize that agents and real estate companies put up their own funds to market and advertise your home."
All things considered, it is important to remember that incentive plays a big part in sales. If you want to home to move quickly, then you need an agent who is actively trying to sell your house. Agents with lower commissions often make their living by taking on more customers, but that means they have less time to spend on your house. There is another factor to consider as well. Whenever a real estate transaction occurs, there are usually two real estate agents: the buyer's agent and the seller's agent. These two parties typically split the profits between themselves. Well, if the buyer's agent sees that your agent is earning a paltry commission, he won't be very motivated to earn his 50% (or whatever his share may be), and he will show his buyers other houses whenever the opportunity arrives.
Discount real estate brokerages and agents definitely have a place in the market. However, and I think most discount agents would agree if they're being honest, their business models are quantity over quality. They operate on trying to take as many clients and listings as possible which leaves very little time for much personal contact with clients. It has been said that when listing a home, sellers will often have an average of 100 decisions to make during the sale of their home. The decisions start when they decide to list the home - what agent is going to list their home? Should they replace and fix items such as fogged windows, doors, repaint, replace the carpet, update the kitchen, update the bathrooms, etc...? Most likely a discount broker simply will not have the time to coach you through what needs to be done in order to net you the most money.
Bill Gassett with Re/Max Executive Realty wrote an excellent article titled - "Why a Real Estate Commission Split Matters." We highly suggest you read this article if you are in the process of looking for an agent to list your home. Bill speaks of common tricks and gimmicks used by discount real estate firms which are unknown by their clients, the sellers.
The more that your discount broker shorts the buyer's agent on your home sale, the less likely that agent is to show his or her client your home. You are creating ill will in the pool of buyer's agents, and this ill will can have disastrous effects on your home sale. Worst of all, you may not even be aware that any of this is going on. You may just be wondering why there is no one coming to look at your house.
Don't Automatically Think The Best Real Estate Agent is the One Agreeing With Your Selling Price
Some real estate agents tell you what you want to hear, instead of what you need to hear. On the surface, it might make sense to list your house at a high price, and see if any fish bite. However, this strategy carries a surreptitious risk that could cost you money. You see, your house gets the most attention from agents and buyers when it is a brand new listing. After it has been on the market for a while, you start to look desperate, even if that is not the case. As a result, the offers that come in are typically below market value, and you may have to accept a price below what you could have gotten if you just listed your house at a price closer to market value in the first place.
A lot of agents will engage in the practice of telling you what you want to hear and then locking you into a long-term listing agreement. When your home fails to sell and you eventually catch onto the fact that the agent misled you about the actual value of your home, you are probably going to want to change agents and price your home accordingly. HOWEVER, remember that listing agreement you signed with your current agent? Yeah, he or she doesn't have to let you out of that agreement. It is a binding contract to list your home for the period of time specified within the agreement. You're stuck with that agent for as long as the contract dictates. This is a trick by the agent. He or she has lured you into a listing agreement while knowing that (1) your home will not sell for the listed price and (2) you have no option other than to reduce the price of the home to make it sell... all while you have to stay with that current agent.
Unfortunately, this happens a lot. But even the best REALTORS® sometimes overestimate the value of a home. When that happens, the top agents will bring you justifiable data and facts as to why a price adjustment is reasonable and best for you. Don't automatically discard the agent who tells you the truth about the price of your home. In all honesty, they're most likely saving you possibly months of frustration and potential heartbreak. The best real estate agents will be able to lay out a clear and concise argument as to why they feel you should price your home the way they suggest. Listing prices should not be randomly selected. There is a lot of data and psychology that goes into listing a home at a certain price. Again, if you feel comfortable with this REALTOR®, you've most likely found the best agent for you. Listen to them from an impartial viewpoint.
I've found that it is generally the case that the second or third listing agent will get the most attention from a seller, especially if that seller's home did not sell with prior listings. That said, there is no reason to go through two or three listing agents, especially if the first one is presenting facts and logic for the way a home should be priced in the beginning.
The Best REALTOR® May Not Be The Self-Proclaimed "Local Expert"
The tools available to today's REALTOR® are endless. Beyond what is available to the public, REALTORS® have access to a lot of in-depth technical advantages through our professional MLS. Look, there are a TON of REALTORS® who have labeled themselves as "local experts," but that doesn't mean they're the best real estate agent for the job. The "local expert" is more likely a marketing gimmick used by agents when they "farm" an area for business. Farming is the practice of selecting one or more specific areas and bombarding those areas with flyers, postcards, telephone calls, and more. The "local expert" has a nice ring to it when an agent is farming an area.
With today's tools, I can honestly say it takes me about 30 minutes to become familiar with an area, even if I've never sold there. My professional MLS provides me with many tools, data, graphs, and knowledge about any area I want to learn. The best REALTORS® almost always operate the same way during a transaction - quality, professionalism, getting an excellent grasp on the area, and sticking to their plan of attack whether it is representing you as a seller or a buyer.
Just because an agent had a listing in one area of town does not make him/her the "local expert." Be wary of those agents who call themselves the local expert, do some homework, and ask questions, as to why they believe they are the local expert. You'll most likely find it was more for marketing than actual substance.
The Best Real Estate Agents Aren't Lazy
In my time of being an agent, I've heard from clients (and others) that the worst part of working with a prior agent was the lack of communication. There are a variety of reasons people get into the real estate business. However, one of the most overlooked parts of their jobs is that this is a business.
Good REALTORS® promptly answer emails, telephone calls, and text messages. If you are having a hard time reaching your REALTOR®, you've got problems. Your REALTOR® works for you and the best agents understand this.
Do not accept services from a lazy agent.
The Best REALTORS® Listen To Their Clients
One of the most common complaints I hear from the public is that a ton of REALTORS® seemingly don't listen to their clients. Clients will attempt to describe to their agent what they want in a house, their budget, a list of "must-haves," and the area in which they want to live. The most prominent complaint by buyers? That their REALTOR® is showing them properties either outside of the area they want, or they are trying to get the buyer to increase their budget. While I get that this would obviously be frustrating, the best real estate agents will explain to a client why they might be pushing homes in other areas, or get a buyer to try and spend more money.
Buyers often have a list of "must-haves" which, frankly, may not be found (or reasonable) within their budget. This means that even though you think your real estate agent may not be listening because they are suggesting different areas (other areas may make it possible to find your must-haves within your budget) or suggesting you increase your price, the agent may be trying to help. Sometimes to get must-haves within a particular area, a buyer will have to be willing to pay more money.
But, if an agent isn't explaining why they are suggesting other areas and you still feel like they aren't listening, it might be time to find a different agent. The best Real Estate Agents do, in fact, listen to their clients.
Questions to ask a REALTOR
How long have you been a Real Estate Agent? Most times becoming an excellent real estate agent comes with years of experience.
What kind of license do you have? The State of Texas issues two types of a Real Estate License - a Salesperson's License and a Broker's License. A Broker's license means you can own a real estate firm and work for yourself. A Salesperson's license means that you have to work for a Broker. Often, a Broker will be a better bet for representing a client. Brokers have more training and a higher type of license. A Broker's license is the highest type of Real Estate License offered by the State of Texas.
Do you attend home inspections with clients? No way good REALTORS® skip home inspections. This is the best time for both the REALTOR® and their client to learn in-depth issues about the home they are purchasing. Repairs can be negotiated after a home inspection. Any Real Estate Agent who does not attend the home inspection with you is doing you a major disservice.
Do you charge me any fees like a transaction fee? As a buyer, your REALTOR® representation should cost you nothing. The seller pays the real estate commissions. However, some Real Estate Agents have started charging buyers what they call "transaction fees." I don't believe this is an ethical practice and it is an underhanded way to try and squeeze more money from a client. We do NOT charge any fees to our buyer clients.
When are you available to your clients? We are responsive and available to our clients. We are open seven days per week and, on most days, you can reach us from approximately 8 am to 10 pm. There is nothing more frustrating than using an agent who is regularly unavailable. In fact, the National Association of REALTORS® studies have shown that the most significant complaint from clients is lack of communication from their agent.
Contact us (Knox & Associates Real Estate Brokers at 972-342-0000) if you would like to learn more about finding the best Dallas Realtors to represent you in any purchase of a Dallas area home.
ABOUT THE AUTHOR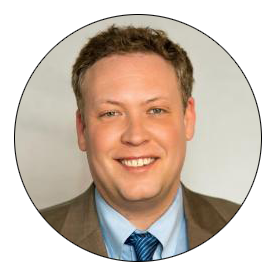 Jeff Knox is the Broker Owner of Knox & Associates REALTORS® in DFW and the creator of most of the content on KnoxRE. Jeff's real estate articles and opinions have been featured on websites like Realtor.com, Fox News, U.S. News & World Reports, Inman, RISMedia, and more.
Jeff was initially licensed in 2004 and has held a Texas Real Estate Broker's License since 2009. Jeff and his team of REALTORS® work all across the entire DFW Metroplex helping both buyers and sellers with condos, townhomes and single-detached properties. Jeff may be reached directly at [email protected]