Zillow Trulia and Realtors (How Zillow Group backstabs Agents)
Posted by Jeff Knox on Thursday, October 20, 2016 at 4:31 PM
By Jeff Knox / October 20, 2016
Comment

Why I'm Writing This
This falls under the category of "you cannot make this stuff up!"
Very rarely would I choose to make a public stand which could result in some backlash and controversy. However, something happened the other day which caused me to give considerable thought to the way big, national websites have treated, and continue to treat, REALTORS®.
You would think that villains would eventually get tired of being villains - Lex Luthor, Darth Vader, The Joker (my personal favorite), Dr. Evil, Mike Myers had to play all of those villains in the Austin Powers movies, etc. It seems like a lot of work to continuously have to maintain a bad image. Don't you think?
In the real estate world, Zillow and Trulia have taken over the villain role by using listing information, syndicating it and then selling the ad space back to REALTORS® for obscene profits. These companies are not REALTORS®, they do not belong to our board(s), and they aren't even an actual person.
Why, as an organization, we continue to let it happen, is, in itself, insane! In 2014, it was reported that Zillow (before adding Trulia) was worth $5 Billion.
The Newest Trick By Zillow & Trulia to Outrank REALTORS®
Let me start by asking - who do you see at the top of almost all search engine rankings? Zillow, Trulia, Realtor dot com and other prominent websites. If you have a real estate website, it directly competes with these national sites for rankings and traffic. If you have a real estate website, you should care about this article.
Do you think it is smart to assist these big websites in continuing to outrank you on search engines? Do you believe it is good to allow them to take the visitors and traffic you could potentially have on your site? Do you think it is smart to add to Zillow's $5 billion worth by helping them take potential sales away from you as local REALTOR®? These are rhetorical questions, of course, and you're smart enough to get the drift.
I mentioned above that last week something happened which led me to write this piece. I received an email from Trulia asking if I would be interested in Trulia writing an article to post on my personal website's blog. Not only did I receive one email, Trulia started getting pushy and emailed me twice within a week asking me to publish their article.
Hi Jeff,

I reached out last week. I hope my e-mail didn't find its way into your spam folder. Trulia discovered in our recent article Market Mismatch that in Dallas, a full three-quarters of all search activity occurred on houses that were priced below the median listing price. Fort Worth didn't fare much better coming in as the fourth most mismatched market. I thought your readers should know. Do you think this is a good fit for your readers? Additionally, if you're interested in having one of our staff writers put together a piece of content for your site, we'd be more than happy to take a deeper dive at the data.

Cheers,

Sue Weaver
Marketing Outreach Lead
P 415-400-7281
M 925-719-0961
@SweaverSue


You might be asking - why does Trulia want me to publish their article(s) so badly on my little, local real estate website?
The ugly truth of an answer is - Trulia is anything but interested in how this can, or will, benefit me as a local REALTOR®. What they do know, however, is that my website has some decent authority for a local real estate website and by me publishing their article, the article would give a backlink to Trulia from my site. Backlinks make websites stronger. Backlinks are SEO gold, and Trulia knows this. By me publishing Trulia's article, Trulia would be using me and my site to make their website stronger.
I'm not blinded enough by my ego to believe I am something "special," and that I'm the only one Trulia has contacted about publishing their content. I wrote this article because I KNOW I'm not the only one who was (or will be) solicited. I also believe REALTORS® should be fully aware of their actions of linking back to Trulia and others. It is your decision whether you publish Trulia's content, but you should at least be educated to the fact that you are helping the competition outrank you.
As a little bit of history - big websites like Trulia sometimes will solicit expert advice and opinions from local REALTORS® for blog posts on their websites. I had personally contributed to Trulia when they asked for help.
Remember how I said backlinks from other websites would help your website? Trulia refuses to give backlinks to local REALTOR® websites even when those same REALTORS® give their time to write expert opinions for Trulia. When asked why Trulia does not help local REALTORS® by giving backlinks for the REALTORS®' assistance, Trulia directly responds with - that is our "policy."
In the internet world, the right way is to link back to the source's website. Trulia knows the 'right way' and they intentionally and knowingly do it the wrong way. Anyone at Trulia ever heard of ethics?
So, after reading these emails from Sue at Trulia, what ran through my mind was the following: I've contributed to your blog to assist Trulia with gaining website visitors and traffic, yet Trulia intentionally stiffed me (and all REALTORS®) on linking back to our websites. Then they dismiss their behavior by hiding behind "policy."
So, why does Trulia refuse to link back to our websites? Trulia knows our sites are competitors and by giving us backlinks they would make our websites stronger and, thus, able to compete with Trulia for traffic.
What I wanted to say to Trulia was this - "Remember when you refused to do the same for me because it is against your 'policy!?' Remember that? Let me get this straight - you now want me to publish your articles with backlinks to your site to make your website stronger?"
You cannot make this stuff up!
I Respond to Sue at Trulia on Her Article Requests
After the second email from Sue with Trulia, I responded -
Sue,

Thank you for your email. I did miss the one you sent earlier in the week. I appreciate you thinking of me and sharing this data. However, I do not link to Trulia. I will explain below.

First, I assume you are reaching out to me because my domain authority is decent for a local site and my blog ranks as #3 organically on Google for the term "Dallas real estate blog." I'm sure you are aware that a link from my site would be good for Trulia.

There is a right way and wrong way to cite and attribute for expert opinions. Trulia intentionally chooses to do it the wrong way. Instead of attributing ethically and correctly by linking back to a contributor's website in order to reward them with taking their time to write for your site, Trulia chooses to only link back to our Trulia profiles. For lack of a better term, that's completely bush league. Realtors are in this for their site's traffic as well. We do NOT enjoy being taken advantage of by a large site like Trulia and their mentality of "take, take, take" with no return.

I personally know of several influential Realtors who would rather quit writing than to help contribute again to Trulia's blog.

I have a suspicion you do not do your job for free and neither should contributing professionals. In short, Trulia solicits our opinions and basically uses our advice to gain readership with nothing in return. It is wrong and unethical.

One other thing you should know, while Realtor dot com certainly is a competitor for local real estate websites, they certainly do the right thing by linking to our sites when they solicit our opinions and professional advice. This is the way it "should" work. In return, we (real estate professionals) are happy to link back to Realtor dot com.

When asked about why Trulia does not link to Realtor sites for contributors, we were told that it is simply "policy."

Should Trulia choose to rethink their attribution process in the future, I'm sure local, leading Realtors would be much more accommodating in returning links to Trulia.
Not surprisingly, I never heard back from Sue or Trulia. They just moved on to the next REALTOR® who they could try and fool into giving them backlinks to make Trulia's website stronger.
Final Thoughts
Just remember, Trulia and other big sites are in this for their financial gains. The example above is just another way Trulia and company are attempting to grow stronger by using unknowing REALTORS®.
Here is the golden rule - every time you link back to Trulia or Zillow, you are helping them to outrank your site in search engines. It doesn't matter if you are using their widgets, publishing articles or giving them links...you are helping them get stronger. For a great article on how you're helping Zillow and Trulia outrank you - see this Real Geeks blog post.
Here is my last question - we, as REALTORS®, have allowed these big sites to use our information and make a killing from it. What do we get from allowing these types of sites to syndicate our listings? Many might say exposure of the client's properties. Do you realize what would happen if these big sites no longer existed by using our information? Local REALTOR® sites would take over the top rankings in search engines as opposed to these big syndicated websites. The exposure level would remain virtually the same for clients and listings. Anyone looking for a home in your market would find local sites to explore homes rather than large, national sites run by corporations. It isn't as if the search engines would suddenly stop displaying listings. No. Instead, the search engines would fill the spaces left behind by the big sites with local real estate sites - possibly yours.
So, I ask again, why do we continue to allow these sites to syndicate our listings and make billions of dollars in the process? I'd love to hear your thoughts.
Lastly, I have never before asked this, but I ask that you share this article socially so that more REALTORS® will become better educated on how we are helping big, national sites outrank us and take business out of our pocket.
ABOUT THE AUTHOR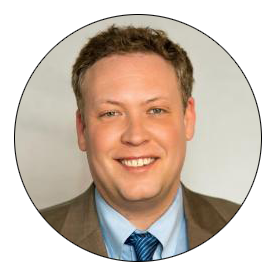 Jeff Knox is the Broker Owner of Knox & Associates REALTORS® in DFW and the creator of most of the content on KnoxRE. Jeff's real estate articles and opinions have been featured on websites like Realtor.com, Fox News, U.S. News & World Reports, Inman, RISMedia, and more.
Jeff was initially licensed in 2004 and has held a Texas Real Estate Broker's License since 2009. Jeff and his team of REALTORS® work all across the entire DFW Metroplex helping both buyers and sellers with condos, townhomes and single-detached properties. Jeff may be reached directly at [email protected]