Zillow Dallas (Zillow Zestimate Accuracy)
Posted by Jeff Knox on Thursday, December 1, 2016 at 11:20 PM
By Jeff Knox / December 1, 2016
Comment
Zillow in Dallas Texas - How Accurate are Zestimates?
About Dallas Texas Zillow Zestimates®
Zestimates® do not use real sold data in Texas for estimates
Texas is a non-disclosure state with sale prices
No large portal site like Zillow uses real sold data in their estimates
Licensed REALTORS® & Appraisers use accurate data
Zestimates® are important to both sellers & buyers
Why Zillow sometimes has outdated information
The Conclusion on Zestimates
With the popularity of bigger syndication websites like Zillow, Trulia, and Realtor.com, many consumers believe they can attain the same information from those sites as they can a local, professional REALTOR®. Unfortunately, this is false and there doesn't seem to be enough correct information out there in "internet world" to properly educate consumers on the best ways to find the necessary information.
With the popularity of syndication sites mentioned above, one of the biggest questions is - Are Zillow's Zestimates® in Dallas, Texas accurate? They're getting better but still not completely accurate. Zillow's data has come a long way from being completely inaccurate. For example, one home I sold about ten years ago had a Zestimate of around $250,000. The home actually sold for approximately $600,000. The home was appraised, as part of the lender mortgage process, for the sale's price of the $600,000. That's a major difference between the data provided by Zillow and the actual sale's price.
So if the data in Dallas from Zillow isn't accurate, do Zestimates matter? Although mostly inaccurate, they matter to both sellers and buyers. I will explain below.
Are Zillow Zestimates Accurate?
The simplest answer to whether Zillow's data is accurate is - "Kind of". Zestimates® are getting better but still not completely accurate. The complete answer is a little more complicated.
Most likely, Zestimates® will never be completely accurate in Dallas...or as accurate as a professional REALTOR® can provide to consumers. Why is that? Syndicated websites like Zillow, Trulia and Realtor.com do NOT have access to the real MLS® data.
REALTOR® Data Versus Zillow in Dallas
So, why is there a difference in the data REALTORS® and appraisers have versus the data Zillow and other syndicated sites use? Texas is what is called a non-disclosure state. Sales' prices are not disclosed to the public in the State of Texas. The only way to find accurate and true sales' prices and data is through the professional MLS® which can only be accessed by professional REALTORS®. Remember, syndication sites like Zillow, Trulia and Realtor.com are just that - they syndicate and reproduce data. They are not actual people and, therefore, are not REALTORS®. They do not have access to the real MLS®. Therefore, sites like Zillow have to take data from "clues" which they input into their proprietary algorithm.
However, and again, even with a REALTOR® and/or an appraiser gives a value to a consumer, they are still opinions. REALTORS® and licensed appraisers values (opinions) are generally more accurate than Zestimates®. Why? Because REALTORS® and appraisers have access to better and more accurate local market data.
How Zillow Dallas Figures Area Values
Zestimates® are an algorithm created by Zillow to draw information, stats, and data from a number of sources and then take a good guess at the value of a home. Yes, a Zestimate® is a guess. However, please know that a REALTOR® and/or appraiser is ALSO only providing a guess of sorts - when a REALTOR® determines the value of a property, we (in the real estate business) call this a "price opinion." When a licensed appraiser determines a value of a property, we call this an "appraisal."
What Data is Used in Zillow's Zestimates?
Zillow says they take a lot of public information to form their Zestimates®. One can only assume their algorithm uses data like the public tax records and appraisals; and, it probably examines current list prices; the increase or decrease in the percentage of asking prices from the prior month; and, how quickly homes are selling in certain areas. I would also assume Zestimates use information like days on market, prices per square foot for listings, and a few other factors.
The following is my opinion and only my opinion as I do not know the data used by a Zestimate: If I was creating a valuation tool without having access to actual sold data, one of the most important factors would most likely be how quickly a home sells within a certain neighborhood or subdivision.
Here is an example of what I mean: Let's say there is a home in the neighborhood priced at $200 per square foot and it has been listed for 60 days. Let's say another home in the subdivision is priced at $180 per square foot and it goes under contract within seven (7) days. Yet a third house is priced at $185 per square foot and goes under contract in 15 days. From this example, it is most prudent to assume the right price per square foot is somewhere between $180 and $185 per square foot since the two homes priced within those ranges quickly went under contract. I would then base my comps (and value estimate) based on homes with close to the same number of square feet, same neighborhood, the same number of bedrooms and bathrooms, and same time frame of original construction. Without actually seeing the inside of the homes, I can then somewhat safely assume I'm pretty close on the correct price per square foot of my valuation tool. Again, this is a guess as to one of the main factors of a Zestimate.
REALTORS® and appraisers have access to the real MLS®. Our real MLS® has technology where we can create reports for clients using the most updated comps and sales' prices. This is the major difference between the accuracy of getting home value estimates from a professional REALTOR® and syndicated websites.
Why Zestimates Matter in Dallas
Knowing this information, it leads us to the question - Do Zestimates® matter?
The answer is yes. Zestimates® do matter. But they are inaccurate, right? So why should they matter? In truth, Zestimates® are important to both sellers and buyers. In fairness to Zillow, they do have a disclaimer on their Zestimates® stating, in part, - "It is a starting point in determining a home's value and is not an official appraisal..."
Buyers Love Zillow Zestimates!
Much of the public believes Zestimates® are very accurate. When buyers are looking for a house, they are very likely to look at the Zestimate® and believe it to be solid information. Many buyers will compare the Zestimate value to the list price of a home they find for sale. In fact, I've had clients tell me it is one of the first things they look at when they find a home they like. With what we mentioned above, a Zestimate is a good place for buyers to start. You won't hear many REALTORS® say a Zestimate is a good place to start, but I believe it is. They will at least give you an idea as to what a property might be worth.
It is up to the buyers' agent to educate them on the inaccuracy of the Zestimate® due to the limited data by which the algorithm creates the estimate. Buyer's agents in Dallas (and most other places of which I'm aware) have access to a program on the backend of our MLS programs which will give much more accurate data than a Zestimate. It is a program by a company called CoreLogic and professional real estate agents have access to a full report showing an estimated value of a home, a range where a home can fall, and real data from comps sold within the same area. In short, the program by CoreLogic is the absolute best place to start. However, as a buyer, you can only obtain these reports from a professional agent.
Zestimates are Important for Sellers, Too
The same is true for sellers, Zestimates are important for a lot of the reasons mentioned above. One of the first things I suggest sellers need to do is research their estimated value on Zillow. Like we stated above, buyers certainly will.
Getting an idea of where buyers think a home should be priced through a Zestimate gives the seller a good idea of a starting point. It is then up to the agent listing the home to bring hard data to the listing appointment to set a good listing price. But, again, do not overlook the importance of the Zestimate in the minds of buyers.
Are Zillow Real Estate Listings Outdated
One of the biggest complaints about Zillow's information is that it seems outdated. What do I mean? Many consumers and clients complain that when they use Zillow, the information on the website is not updated frequently enough. Consumers complain that a lot of the houses they find listed on Zillow are either not for sale, are already under contract, or are sold. Yet, the listing states the home is still available for purchase.
In fairness, Zillow covers the entire United States for real estate listings. They are constantly having to pull data from servers to try and keep up with changes in the market. This means they have millions and millions of homes and listings to update every hour. It is almost an impossibility to timely update all that information.
If you're going to use Zillow to search homes in Dallas, or any other part of the country, you'll need to keep in mind that the information may not be as updated as you would like.
The Conclusion on Zestimate Accuracy
Zestimates® do have a place and are beneficial to consumers. Any public information which further educates home buyers and sellers is a good thing. Just remember what you learned in this article and take your next Zestimate® with a grain of salt.
It will always be better to get your most reliable information from a local, professional REALTOR® when it comes to buying and selling real estate.
ABOUT THE AUTHOR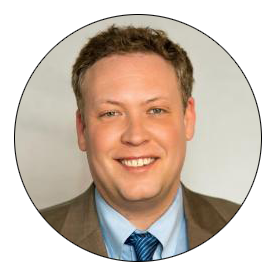 Jeff Knox is the Broker Owner of Knox & Associates REALTORS® in DFW and the creator of most of the content on KnoxRE. Jeff's real estate articles and opinions have been featured on websites like Realtor.com, Fox News, U.S. News & World Reports, Inman, RISMedia, and more.
Jeff was initially licensed in 2004 and has held a Texas Real Estate Broker's License since 2009. Jeff and his team of REALTORS® work all across the entire DFW Metroplex helping both buyers and sellers with condos, townhomes and single-detached properties. Jeff may be reached directly at [email protected]