Why Didn't My Home Sell (Here's Why Your House Isn't Selling)
Posted by Jeff Knox on Friday, January 26, 2018 at 12:38 PM
By Jeff Knox / January 26, 2018
Comment

First things first and full disclosure - I can be as straightforward and candid with you in this article as I want to be. I'm not your listing agent, so I'm going to have a heart-to-heart discussion with you about why your home did not sell. I guess that's one of the advantages to the online world. I can be completely honest with you, and you'll have no hard feelings towards me after reading my thoughts. There are always exceptions to rules, but I can bet that your house did not sell because of one (or more) of the reasons listed in this article. The good news is that there are tangible reasons homes do not sell, this article will explain those reasons, and help you potentially get more money for your house.
Listing your home for sale can be an overwhelming, exciting and emotional experience all at the same time. But what happens when your home doesn't sell? You can imagine all the positive emotions quickly turn to negatives - disappointment, anger, blame, wonder, and bewilderment. These emotions are only natural when your house didn't sell. After all, this is your home. You've poured blood, sweat and possibly tears into your home. You've made forever memories inside this property. This house is perhaps the home where you brought your first child; purchased after a job promotion; relocated to and started a new life and made new best friends; or, raised your children. The list of good feelings about your home is endless. You've accepted that it is time to move, for whatever reason. You've offered your home to the public, and nobody wanted it?!
Now, put your emotions aside and think of your house as a product for sale. Once your home is listed, it becomes a market product. It is no longer "your home." When listed for sale, it is no different than, say, a new car. You are now in the business of selling a house. You have competition. The selling process should become strictly business.
YOUR HOME ISN'T SELLING BECAUSE YOU ARE OVERPRICED
The number one reason that a house doesn't sell is the price. When selling your house, it is important to price it objectively. That is hard for many sellers, because they have an emotional attachment to their home (which is perfectly understandable), and they tend to price it too high. Remember, there is no better time to sell your home than the first few days or weeks on the market. This is what we refer to as the "golden time" in the real estate business. There will never be more excitement or interest in your listing than the first 30 days.
Real Data Isn't Lying to You
There is no conspiracy against you when your home doesn't sell. The market/public merely has said that your home is not worth paying what you are asking. As a seller, you must trust the experts and look at the comparable sold properties and data objectively. Buyers will. I find with every year that goes by with the internet, and with the vast amount information and resources available, buyers become more and more educated about prices and home values in areas where they want to buy. Any good agent should present you with solid numbers as hard evidence to why they suggest a specific list price for your home.
One of the most critical pieces of information a good agent will provide is what is called the market absorption rate. The absorption rate is a mathematically calculated formula which shows the pace at which homes in the area are currently sold. The absorption rate is a great predictor of where the market is headed. The faster the absorption rate, the more of a seller's market it is. If the absorption rate is getting faster over the last few months, you can most likely price your home a bit higher than the current market value. The opposite is exact if the absorption rate has stayed even, or is declining.
Here are the numbers you need to know about the absorption rates: A number on the absorption rate under six months is a seller's market. Six months of absorption rate is an even market. Anything over seven months is a buyer's market. Even though the market may be hot in other areas, looking at your specific neighborhood on a granular level is the most critical data you can know as a seller.
You're Lying to Yourself
When your house isn't selling, you may be guilty of lying to yourself. Here's what I mean - you're not honest with yourself about the comparable properties. Your emotions have gotten the best of you, and you suddenly see your house as the equivalent of bigger, more beautiful homes. I'll give you an example. Since you're reading this article and the case below doesn't personally involve your home, you'll most likely see it with an unbiased opinion.
Example - House A was built in 2004. The home has 3500 square feet with four bedrooms, three bathrooms, a two car garage, and a game room. The kitchen has not been updated. The original counters are in the kitchen from 2004, and they are Corian. The appliances are mismatched. Some of the appliances are stainless while others are black. Some of the original, hardwood flooring has been sanded and stained a light color while other parts of the hardwoods are their original color with a darker tone. None of the bathrooms have been updated, and the master still includes gold, old fixtures. The exterior landscaping is builder grade.
House B was built around the same year and is within the same neighborhood. The home is approximately 400 square feet larger because it has a media room in addition to the game room. The house has five bedrooms and four bathrooms. The kitchen has been completely redone, has all stainless appliances, stone counters, and new fixtures. All the hardwood flooring within House B matches. This property also has a three car garage versus the two car garage of House A. The exterior of the home has been professionally landscaped, and the curb appeal is excellent. The master bathroom has new, stone counters, a freestanding bathtub, a frameless glass shower door, and updated fixtures. The master bathroom is a real retreat.
Which house is more appealing to buyers? In your opinion, are these comparable homes? The seller of House A believed these were similar properties and, as such, wanted House A to be priced similarly to House B. The owner of House A wanted the same price per square foot as House B.
House B was under contract within a few days. House A did not sell as a result of the owners misleading themselves as to the value of their property. They wanted to believe their home was as lovely as House B. It just wasn't the case.
You're Setting Yourself Up for Disappointment
If you price your home too high and you do not receive an offer, most sellers begin to reduce the price of their home until it sells which can create a free fall and downward spiral to where the seller starts to receive low-ball offers on their property.
Once you start reducing the price of your home, it invites low-ball offers because a buyer sees you as more "desperate" to get rid of your home. If you price the home reasonably, you may end up with more money in your pocket in the end than you would with a price too high followed by many subsequent price reductions.
YOUR HOME DID NOT SELL BECAUSE IT NEEDS TOO MUCH WORK
When people are selling their house, they loath putting too much money into it, because they feel they will never see the return on their investment. In some cases, that is true. If you renovate your kitchen before you sell, you may not get a full return. You will probably lose money. However, renovating the kitchen (or other improvements) do have significant benefits as well. The days on the market will decrease, and the sale's price to list price ratio will almost always be higher in the end. Improving your home will never hurt your value.
When It Doesn't Sell, Start Looking Inward
On the other hand, a fresh coat of paint in specific areas may allow you to see excellent returns on your money. There are fixer-uppers out there that sell (generally at a wholesale price), but the type of people searching for fixer-uppers love finding a great deal, and they may not be willing to pay what you are wanting. If you are looking to maximize your profit, it is better to target people who are looking for the convenience of a "turn-key property" and are willing to spend a little bit of extra money to obtain it.
As a general rule of thumb, buyers are lazy. With over ten years of experience in real estate, I can promise that buyers are generally beaten down by the end of a home transaction. So doing work on a home they purchase becomes less and less of a desirable option in their minds. Buyers want "turnkey," or as close to "turn-key" as possible. I would estimate that fewer than 10% of buyers I represent want to do much work on a new home.
Speaking of a fresh coat of paint, I advise all my sellers to check out a few new construction open houses. Take note as to the paint colors builders use in their homes. Remember, builders sell to the masses, so they use soft, neutral paint tones to attract the most significant number of possible buyers to their projects. They do this on purpose. They don't choose paint colors at random. Most builders use licensed, professional designers as consultants to their paint choices. This is strictly a business for builders, so they do mostly the right things to sell a home.
Your home should mirror builder paint colors when it is time to sell. Purple, green, pink, polka dotted, striped paint and old wallpaper yells "WORK" to potential buyers. If you don't want to do the work to fix these issues, what makes you think potential buyers want to do the work? Buyers don't want the job, and they will not do the work. Buyers will move onto the next listing.
Your home will not sell if it needs too much work unless you are willing to wholesale the property to an investor.
YOUR HOUSE DIDN'T SELL BECAUSE YOU WEREN'T FLEXIBLE ENOUGH
When you are listing your home for sale, it is not going to be convenient. Agents will want to show your home at seemingly the most inopportune times. Get used to it and accept that fact. Remember, your mindset should be - We are open for business!
You're Making it Hard on Buyers
If a house is not being shown to prospects, then it will not get sold. This is one of the golden rules of real estate. If you are only showing your house by appointment or at strict, designated times, then you may be damaging your potential to make a sale. You are making it too difficult for potential buyers to see your home and fall in love with it. If you're guilty of doing this, you need to ask yourself an honest question, "do I want to sell his house?" If you don't want to sell, that's fine. But just going through the motions won't cut it and you're just wasting everyone's time - including yours.
While thinking of your house a product for sale on the market, think of things you purchase as a consumer. Put yourself on the other side of the situation. Amazon Prime has changed the way we shop by making it incredibly easy on you as a consumer. Amazon saves our login usernames & passwords, credit card information, shipping address and even suggests purchases to "make your life easier." I know what you're thinking - "they're just trying to sell me stuff by suggesting items." Yes, they are. However, I promise that a vast majority of us, as consumers, have been on Amazon (or another trusted website) and ended up buying something extra the site suggested to us.
Think about your local grocery store. They're open almost 24 hours per day to make it easy on your schedule. Same with pharmacies and drug stores.
For more significant purchases, car dealers are open from around 6 am to 9 pm for service and sales. By making it comfortable and convenient for you, car dealers know that you can surely fit time into your schedule to visit the dealer when you're in the market for a new vehicle.
Why would you make it hard on potential buyers to get access to your "product?"
You're Acting Like You Don't Care if it Sells
Your house needs to be clean and ready for prospects at all times. No matter how you want to slice it, showing off your home frequently is priority number one. Clean your kitchen, put away your products in the bathrooms, don't leave the hairdryer hanging over the sink, fold your towels, make your bed. In essence, your house should look like a luxury hotel room. What kind of impression would you get of a luxury hotel if the beds didn't look fresh and clean when you walked into the room? See your house through the eyes of the consumer.
Declining showings on your home leave a bad taste in the mouths of buyers. Buyers are emotional, and if you reject their showing, they take it personally. They shouldn't, but they do. I cannot tell you how many buyers I've had in the past who will not go back to a home if their original showing request is declined.
Your Personal Rules Are Preventing Your Home From Selling
Another thing I tell all of my home seller clients, "Do not require me (the listing agent) to be at every showing." Most homes are sold by another agent (besides the listing agent) bringing the buyer to the property. When you require me to be at the showings, the buyers will feel pressured. I make this analogy to my seller clients... when you walk onto a dealership lot to buy a car, do you want a salesperson rushing up to you immediately? Most people answer "no." That's precisely how buyers feel when they look at your home if your representative (me, the listing agent) is present.
If you require your agent to be at every showing, the buyers will not talk freely with their agent, they will not stay at your home as long, and they will not like the pressured feeling they get just from the listing agent's presence.
YOUR HOME DID NOT SELL BECAUSE IT WASN'T MARKETED WELL
The power of words and photos are incredible. If you are not trained in copywriting, then you may not be utilizing words that will emotionally resonate with your prospects. If you are not trained in photography, the pictures of your home may not be optimally displaying your house. This stuff matters. Large companies like Apple, spend millions of dollars on copywriting and photography, and for a good reason. You would be remiss to ignore these elements.
Your Agent Might Not Be Doing Enough
I used to think I took good pictures of homes. I have a very nice camera and tripod. HOWEVER, professional photographers put my photos to shame. I now use professional home and real estate photographers for every house I list. I eat the cost as part of my listing package. I cannot urge you strongly enough to get professional photographs of your listing before putting it on MLS.
Some agents are very guilty of trying to save a few bucks when they list a house by still refusing to use professional photographers. If you go right now and search listings online (Zillow, Trulia, Realtor.com, or a local site), you'll begin to notice the difference between photographs taken by agents versus professional pictures. They say you never get a second chance to make a first impression and this could not be more correct when it comes to online home listings and photographs in particular.
When your listing is shown side-by-side with thousands of other listings, you want it to grab attention. Nothing hurts your listing like bad photographs. As an example, here is a professional picture from one of my listings. This is the way homes should be marketed from a visual standpoint.
Your Agent Didn't Leverage Social Media = Home Not Selling
Social media has become a fantastic way to advertise listings. I build individual, advertising campaigns for my listings and they generally attract around 8,000 views per listing. Using this method, most of my listings are sold within just a few days. Everywhere you look today; you will see people's faces almost lodged into their cell phones. Most of the people are checking out their social media and keeping up with friends. Why not place your home right in front of their eyes and where they're looking (social media)?
According to Expandedramblings.com, 936,000,000 people per day log onto Facebook. Why in the world wouldn't you put your home front & center for that kind of audience? I already do this type of social media marketing for my listings, and I can attest that the results are nothing short of amazing!
YOUR HOME ISN'T SELLING BECAUSE YOU AREN'T LISTENING TO YOUR AGENT
You aren't listening to your agent, plain and simple. Your agent is most likely suggesting price reductions to try and get your home sold. Good agents will have data and can present this factual data to you with an explanation as to why the agent feels like a reduction is what is best for you at this point.
Your Agent Isn't Secretly Working Against You
Your agent is not trying to "give your house away." That's a typical statement made by sellers when their house has been on the market for longer than the average. If your home has been sitting longer than the norm in the area, you've got a problem. Blaming the agent is natural but in most cases incorrect. This is why you hired the agent you did - to solve these types of issues. This is their job. It might suit you to listen to their advice, even if it isn't the advice you want to hear. Don't try and fight/argue with your agent as to why you don't feel the data is correct. The proof is in the pudding; your home is not selling. When you are resistant to change, yet the house isn't selling, your arguments are weak.
At this point, ask your agent for updated market stats (if the agent has not already volunteered this information) including the average stats for the area, current absorption rates and anything else your agent can provide. Look at the numbers from an impartial mindset. It's time to come to terms with what your home is worth. If you're honest with yourself, you can make a rational decision as to how to proceed. Maybe you decide not to sell at this point. That's your decision, but at least treat yourself fairly.
YOUR HOUSE DIDN'T SELL BECAUSE YOUR AGENT DIDN'T TELL YOU THE TRUTH
If an agent is tap dancing around issues, they aren't doing you any favors. I'm often stuck between a rock and a hard place by either telling sellers what they want to hear or telling them what the market will say about their home. It isn't a secure position because many sellers have deep-rooted emotional attachments to their houses. And there is a big difference between a house and a home. I get it.
Agents do not want to lose listings and, moreover, commissions. Therefore, a lot of agents get stuck in the trap of trying to appease the seller to keep the listing, while knowing that there is a good chance the home will not sell at its current price, lousy curb appeal, lack of marketing, etc. These agents are what we call the "list and pray" agents. This means they list the property and pray for a buyer to come along and make an offer that the seller is willing to accept. These listings have a very high percentage of failure.
Most of the agents using the "list and pray" method are inexperienced on how to truly list and market your home for success. Also, most of these types of agents don't have a true "plan of attack" as to what works.
If you want to be a successful seller, find an agent who presents you with a real plan to sell your home. Address all of the issues above with your potential agent and listen to their answers. Don't be too quick to dismiss the agent who is honest with you. Don't be angry if an agent tells you that your home needs work or that the home needs to be listed for less than you think it is worth. If the agent has hard evidence proving their point, they may be right.
If you are interested in listing your home the right way in Dallas-Fort Worth, contact us.
ABOUT THE AUTHOR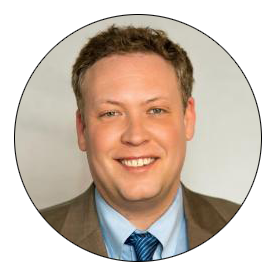 Jeff Knox is the Broker Owner of Knox & Associates REALTORS® in DFW and the creator of most of the content on KnoxRE. Jeff's real estate articles and opinions have been featured on websites like Realtor.com, Fox News, U.S. News & World Reports, Inman, RISMedia, and more.
Jeff was initially licensed in 2004 and has held a Texas Real Estate Broker's License since 2009. Jeff and his team of REALTORS® work all across the entire DFW Metroplex helping both buyers and sellers with condos, townhomes and single-detached properties. Jeff may be reached directly at [email protected]