What to Know Before Offer
Posted by Jeff Knox on Tuesday, April 24, 2018 at 11:10 PM
By Jeff Knox / April 24, 2018
Comment

The process of making an offer should be something you've started in the background well before you get serious about making an offer on a possible house to buy.
Let's face it before you get serious; you've most likely done a lot of online research and consulted with a market expert (or at least that's what you should have been doing). You may have gone to some open houses or kicked some tires on some homes, but you most likely weren't ready until you've decided a few things. The most important deciding factors of where most people choose to live are things like area, neighborhood, price range, school district, number of bedrooms, amenities in the home and community, and other things you "must have" in a new home.
As a buyer, here are the things you need to know before you make an offer on a house:
You'll Most Likely Encounter Some Competition
No matter the market (seller or buyer's market), the best homes attract attention from buyers. I tell all my clients that believe it or not, there is someone else out there looking for the same thing you want in a house. If a home catches your eye, it will catch other eyes, too.
Knowing that you'll most likely face competition for the best properties, there are a couple of things you need to know ahead of time as a buyer.
You'll Need to Know Your Limits
Negotiations on homes, especially those with stiff competition, can move very quickly. My advice is to have your ducks in a row with regards to your limitations and how high you are willing to go, monetarily, for a particular property. If you try and wing it, or aren't sure how much you'd pay for a property before starting negotiations, you'll hesitate. When you pause in negotiations because you're not sure of your limits, the seller may quickly jump to another offer/buyer who is better prepared to meet the seller's needs. It should now make sense to you why knowing your limits ahead of making an offer is beneficial to you as a buyer.
Consider Starting at a Higher Price
Many of my clients tend to think that it is almost a rite of passage for their first offer to be a lowball offer. When you have competition for a house, offering a lowball proposal will only serve to get you removed from consideration by the seller.
However, if you take the opposite approach and offer a strong contract from the beginning, the seller will most likely see you as a reliable buyer and might be willing to negotiate a bit more on smaller items in fear of losing a deal.
Do Your Homework
Sellers will always have needs beyond money. For example, most sellers will want a temporary leaseback to make sure the property closes and then have time to move their stuff out of the home after closing. The seller may also need a particular closing date, especially if they are purchasing a new home and need to get their financials coordinated to meet the strict deadlines of two closings. The point is, do your homework and ask the listing agent if the seller has any special needs to be written into the offer. Bringing the seller an offer with their needs built into the contract from the beginning will give you an edge on the competition.
In addition to knowing what is good for the seller when you have competition, you'll be best served also knowing what will hurt your chances of getting the home. Things like lowball offers; asking the seller to pay items like closing costs, home warranties, HOA transfer fees, title policies, and more will shut sellers down very quickly. If you insist on adding these items to a contract when you have competition, your chances of getting the home are little to none.
What to Know About the HOA
Outside of the City of Dallas, most suburbs have mandatory Homeowners Associations. Also, every condo will be subject to a mandatory HOA. Things you'll want to know about the HOA: is it mandatory or voluntary to join? What are the dues? How often are the contributions assessed? What do the HOA dues cover?
If the community has a mandatory homeowners association, you will receive all the HOA documents as part of the contractual process of purchasing the home once you and the seller have executed a contract. As a buyer, it is very important to know that once you receive the HOA materials, you will have a set number of days (agreed upon by you and the seller in the deal) to review the HOA bylaws and exit the contract if you find the homeowners association rules to be unsatisfactory. During this time, you may legally terminate the contract and receive a full refund of your earnest monies.
Know About Local School Districts
Whether the school districts are important to you as a buyer or not, you need to know how they rank before making an offer because of the better the schools, the more future appreciation on the property. For those needing the school district for children, it is apparent that you need to know the ratings. For those without children, buying in the better districts offers much better resale potential.
I'd also advise you to do your research as to if any future rezoning is in the plans. Some buyers like to choose specific neighborhoods because they are assigned to particular schools. Make sure you aren't purchasing a home in one specific area to attend an individual school, only to find out that the community is being rezoned the following school year.
If the local public schools are not suitable, be sure to get a good idea of how far away adequate private schools are located. Many buyers in the City of Dallas are perfectly fine with purchasing in Preston Hollow, Midway Hollow, and Northwest Dallas because they are close to some of the best private schools in the state.
Be Sure to Check Area's Days on Market
Most buyers will be sure to check the "comps" (comparable properties) in the area before making an offer. But the comps will only tell you a small part of the bigger picture. If a property has been on the market for an extended period and the area's inventory sells typically in just a few days, do some investigation into why the house has sat on the market for that long. Ask the listing agent why the property hasn't sold. Inquire as to if the home has previously been under contract and if there is a recent inspection report you can view. Do your homework here because when a house has sat around on the market for an extended period, sellers often get tired of the process and, as such, are much more willing to negotiate on the home.
More than likely, the reason the house hasn't sold is that the owner overpriced it from the beginning. But, it certainly doesn't hurt to do your homework on the reasons the house hasn't sold and use these to your advantage.
The seller's disclosure will give you an idea of the current state of the house. Most of the times the seller's disclosure is available before even making an offer. Having the seller's disclosure in advance will allow you two advantages - (1) you will know if there are any major issues with a house prior to making an offer; and, (2) knowing potential issues in advance will allow you to make sure your inspector investigates these potential problems during the home inspection.
In Texas, with a few exceptions, every homeowner is required to fill out a seller's disclosure so if you cannot find one online, ask the listing agent for a copy.
ABOUT THE AUTHOR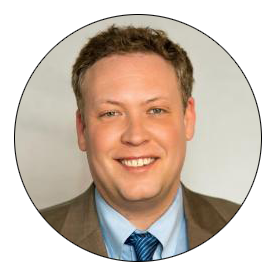 Jeff Knox is the Broker Owner of Knox & Associates REALTORS® in DFW and the creator of most of the content on KnoxRE. Jeff's real estate articles and opinions have been featured on websites like Realtor.com, Fox News, U.S. News & World Reports, Inman, RISMedia, and more.
Jeff was initially licensed in 2004 and has held a Texas Real Estate Broker's License since 2009. Jeff and his team of REALTORS® work all across the entire DFW Metroplex helping both buyers and sellers with condos, townhomes and single-detached properties. Jeff may be reached directly at [email protected]