Real Estate Negotiator (Secrets to Negotiating House Price)
Posted by Jeff Knox on Monday, April 16, 2018 at 11:34 PM
By Jeff Knox / April 16, 2018
Comment

#1 - DO YOUR HOMEWORK
Know Your Market
Price is obviously the first thing which comes to mind when we talk about negotiations on a home. However, in order to get the very best deal possible, you need first to know the fair market value of a home. Texas is what is called a non-disclosure state. The sale prices of homes in Texas are not displayed to the public and are only disclosed to the local MLS (assuming the property was listed on MLS). The only way to get the correct sale price of a property is through an agent who has access to the MLS. If the home was never listed on MLS, nobody, including Realtors, will know the sale's price of the property.
Having a good idea of the current, fair market value of a property is the initial step in any negotiation/purchase.
Let The Seller Know You Know The Market
Negotiating begins with the presentation of an initial offer. Merely throwing out an offer on a property without rhyme or reason is going to ultimately leave you with insufficient leverage in the negotiation by alienating sellers.
A compelling, well-planned, detailed offer will tell your story and humanize you to the seller. This type of offer will allow the seller to be more flexible to you and not your competition.
Example - "we know you are asking $500,000 for the property but we feel like the carpets will need replacing and we have priced that repair at around $5,000. Therefore this is why our offer is $495,000."
Show the seller that you have done your homework, know the fair market value, and have a good idea as to what will need to be done to the property to bring it back to full market value. A seller will have much more respect for this kind of offer as opposed to a low ball offer with zero explanation or reasoning. The only thing a lowball offer with no logic will do is offend the seller and create a barrier during negotiations. In fact, this type of lowball offer can very well kill the entire deal. Think hard before making an offensive offer. If you like a house and want that home, I highly suggest not making an insulting offer for the property.
Snoop Around & Learn What Will Break Or Make The Deal
I'm just kidding about snooping...kind of. There is a chance another buyer may have already made an offer that fell apart. Try and gain an advantage by figuring out if another offer already fell apart and why it did. Sellers will almost always have needs apart from just the price such as specific times they need to close due to moves, temporary leasebacks due to having to move, special requirements for closing and more. Try and figure out how to make it easy on the seller by accommodating some of their needs. Most of these seller needs won't cost you any money but will go a long way in gaining favor with the seller.
#2 - GET CONCESSIONS FROM THE SELLER
Here's How To Get Concessions
When you present the offer from a reasonable, commanding position, you lay the groundwork for the seller making some concessions on items they know need to be updated, upgraded, repaired, or replaced. The best way to get a good deal on the home using seller concessions is to pick items any buyer will want to be repaired - i.e., flooring, roofing, drywall cracks, HVAC issues, foundation issues, etc...
Cash Back Is Better Than Seller Repairs - Here's Why
Sellers who stop negotiations on price will often be willing to give more on repairs. Again, if you pick out items every buyer will want to be repaired, sellers generally cannot argue with your mindset. Plus, by going after seller concessions on everyday things, the seller knows the same items will most likely come up in any negotiation.
It is best to have a professional home inspection performed on the home and a thorough written report be issued to you, the buyer. With a professional home inspector's recommendations, a seller is much more likely to take your requests seriously. As, again, most sellers are reasonable enough to figure that all home inspectors will most likely find most issues found by one inspector.
When it comes to either allowing sellers to make the requested repairs or taking cash back, the buyer should always receive cash instead of the repairs. Buyers will never be happy with the repairs a seller will make. Also, sellers will make the cheapest repairs possible. I can promise that the quality of most seller repairs (especially those not requiring a licensed individual to repair) will be deficient quality.
Knowing this, there are several items which the seller should repair before you taking possession of a home. These repairs are items where the inspector may not know the full extent of the repair needed. Therefore, you aren't sure how much cash the repair will ultimately cost. Examples of these repairs are things like an HVAC system not working properly; a water leak; swimming pool leaking; etc. You can see why having the seller repair these types of items before closing would be in your best interest. These repairs may be a simple repair or could run into the thousands.
*If you have a seller make a repair, always get receipts before closing and make sure that a licensed provider was the one who repaired the item (if a license is required for the specific work - i.e., electrical, plumbing, etc.)
#3 - CLOSING COSTS MIGHT BE THE BEST!
The "Hidden" Price Reduction
Sellers are never surprised when buyers ask for closing costs. However, from a psychological standpoint, I've seen sellers almost ignore the fact that a buyer is asking for closing costs so long as the buyer has offered a solid, overall price. Similar to the concessions, closing costs allow the savviest buyers to negotiate a better price by minimizing the cash they have to bring to closing.
A ton of my clients would rather negotiate through closing costs because it allows them to save their cash for repairs and renovations after closing. I cannot tell you how many of my clients will have work they want to do to a house after we close - redo bathrooms, kitchens, build pools, build additions and more. If cash is tight, be sure to keep the closing costs in mind.
Know The Guidelines & Limits
It is important to know mortgage loan regulations. There are limits as to how much a buyer can receive in closing costs from the seller. Talk with your lender before making an offer because he or she will be able to educate you on the amount you can receive in closing costs based on the loan product you are using.
For example, FHA guidelines currently state that a seller can only pay up to 6% of the sale price toward the buyer's closing costs. Be sure you don't negotiate a deal only to have the lender disapprove the deal.
ABOUT THE AUTHOR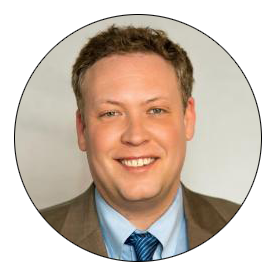 Jeff Knox is the Broker Owner of Knox & Associates REALTORS® in DFW and the creator of most of the content on KnoxRE. Jeff's real estate articles and opinions have been featured on websites like Realtor.com, Fox News, U.S. News & World Reports, Inman, RISMedia, and more.
Jeff was initially licensed in 2004 and has held a Texas Real Estate Broker's License since 2009. Jeff and his team of REALTORS® work all across the entire DFW Metroplex helping both buyers and sellers with condos, townhomes and single-detached properties. Jeff may be reached directly at [email protected]