Open House (The Secrets of What to Look For While There)
Posted by Jeff Knox on Tuesday, October 2, 2018 at 4:38 PM
By Jeff Knox / October 2, 2018
Comment

The housing market offers something for every buyer but finding that perfect home takes effort and dedication. Seeing a specific home requires scheduling and planning, but open houses provide one of the best ways to get inside a variety of homes quickly. Paying attention to the details while you're taking a first look at a house can remove problem properties earlier in the process and save you from wasting time. Of course, you'll have a home inspection to go through a home, but you really should begin your inspection when you attend open houses today rather than wait until an offer has been made on the property. When buying property, an open house can be the first chance to spot issues that nix a sell further down the line avoiding wasted time and money.
The Open House Sign In Sheet
Most open houses you visit (and most likely one of the first things you'll encounter) will have a sign in sheet (or an iPad in today's world) for you to register your information - name, phone number, email address, etc. While a lot of potential buyers think these sheets are for security and safety of the open house, the real reason the sign in sheets exist is so that the agent hosting the open house can add you to their prospect database. If you're not excited about being in a REALTOR's database, politely tell the agent you don't want to give your personal information.
However (and this is a big however), registering on the open house sign-in sheet may be a huge benefit. If you aren't currently working with another Real Estate Agent and you are serious about buying a house, you may want to go ahead and sign the sheet. Here's why (the following is common practice for the best Real Estate Agents) - the people in an agent's database are often the first ones updated to new properties, price reductions, or any additional changes to the status of a property. Again, if you're serious about buying a home, the sign-in sheet at an open house might be your new best friend.
Open House Invitation
Sometimes, either when a home is first listed or is having trouble selling, an agent may send an open house invitation to the neighborhood or their database. Let me assure you that open houses are NOT by invite only. If an open house was only for the invited, calling it an "open house" wouldn't make sense. Would it? So please don't hesitate to attend an open house if you see a sign - with or without invitation.
Things to Ask While at an Open House
One of the advantages of attending an open house today is the ability to ask questions of the Realtor who is listing the home. You can ask, but you may not get answers. Sometimes the Realtor doesn't know the answer. Other times, the listing agent may not want to reveal some details he or she is not required to disclose.
Feel free to ask why the owners are selling but the agent probably won't tell you it's because of a divorce because that would put the sellers at a disadvantage for buyers to know the listing is required as part of a divorce settlement (to learn more about tricks on how to better negotiate in real estate, click here).
One of the biggest questions I'm asked is if a seller must disclose why they are selling. The answer is - No. In Texas, sellers are not required to disclose why they are selling a home. You can ask about issues related to the home's history such as those included below, and Realtors are expected to share specific information as required by law.
Problems Areas to Check
Don't get overly enthralled with first impressions when you walk into an open house. It's easy to get overwhelmed by a newly remodeled kitchen, a spectacular master suite or perfect landscaping. Those are great qualities to find in a home, but in the end, it will likely be the little things that make or break whether a house is worth making an offer. What you want to look for at an open house are reasons to disqualify a home from getting another look. It doesn't hurt to walk through the property once and look over all the rooms to confirm it is what you're looking for regarding bedrooms, baths, and basic layout. But once you're sure it's worth a more in-depth look, it's time to check out some of the detailed issues that can cause a house to fall off your list.
We'll go into more details on each of these items of concern when attending a Dallas open house, but these are some of the critical problems to look for when you're walking through a home.
Foundation
Roof
Exterior
Mold
Smells
Repairs
Maintenance
Basements
Flooding
Neighborhood
Issues to be Attentive to When Attending Open Houses
If you're in the market for a home in the Dallas area, there are things to look for when you attend open houses. Some are obvious, but others might not be top of mind. It wouldn't hurt to make a list of things to inspect while you're in the home in case your eyes glaze over when you see the newly remodeled kitchen.
Foundation Failures
When attending an open house in the Dallas area, one thing buyers should be aware of is the home's foundation. Houses in Texas are at risk of environmental impacts that may affect the foundation. During an open house, take a particularly close look at the foundation on the outside of the home.
Look for any signs the foundation could be an issue such as cracks or deterioration, signs of significant settling, or other apparent problems. Small cracks can be a part of the house settling and are a natural part of the process after a house is built. But large cracks or gaps should be a cause for concern and deserve more of a look.
The inside of the house should be checked over as well. Look at the way doors sit in their frames. If the door is not square to the frame, you may be seeing the impacts of a foundation under pressure. The same can be said for windows that stick in their frames or the development of cracks above either.
If you see cracks where walls meet the ceiling in various places through the house, you might be seeing signs of settling, or you could be seeing symptoms of foundation failure. Large cracks inside should be concerning. Also, look for signs of repairs to a foundation. Ask whether there is a foundation report and if any repairs have been performed inquire about a warranty on the work. Failure to do your homework could result in costly repairs.
Roof Problems
Another potentially expensive repair you should look out for at an open house in Dallas is the home's roof. Checking the roof for visual signs of damage during an open house today can save tens of thousands of dollars tomorrow. Check inside for water stains on ceilings or walls and don't assume water damage will only be on the top floor.
A roof leak can channel water through a wall and into the ceiling of a lower level depending on how the home is constructed and where the water may penetrate. During the open house, be sure to walk around the house and look at it from all angles. If there are large trees nearby, look for any potential damage caused by a falling limb.
Other easy-to-spot issues would include missing or broken roof shingles or tiles, shingles that are curled, cracked or have slipped. Also, take a look at the gutters and look at the flashing around chimneys or where a lower roof meets the wall of a taller part of the house. An inspector can identify hail damage, but you can ask the realtor about hail damage and repairs from that or any other issues. A new roof can save you thousands in repairs but ask about a warranty and if it is transferable.
Exterior Issues
Look at the outside of the home all the way around its exterior. A homeowner taking shortcuts or who is unable to keep up with maintenance may try to maintain the front of the house while neglecting issues on the sides or rear where it's less visible.
Take a walk around the exterior looking for problems with the foundation, siding, windows, decking and other exterior features. While you're outside, take a look at the fencing, sidewalks, and yard. You can correct cosmetic issues like overgrown shrubs or patchy grass. But a fence that has problems or a broken patio slab will cost some money to fix. A fence that is leaning will need to be repaired before it falls over with the next strong gust of wind. A deck that is sagging or a concrete patio that is chipping and cracking will need to be repaired or replaced before water continues to do its damage and results in a more costly repair.
Mold Growth
Mold, anywhere you find it, is never a good sign. Don't just check in the typical places like bathrooms around the shower. A homeowner preparing for an open house might try to hide the evidence. Look for walls or ceiling in the bathroom that appears to have been recently scrubbed or fresh paint in places mold might be expected. Mold can continue to grow under paint so look for faint dark spots in corners and on the ceiling over the tub or shower. Use your phone's flashlight to see under sinks in the kitchen and bathroom and take a look at the pipes while you're at it to make sure there aren't any slow drips that could be causing problems in the long run. Signs of mold will generally be spotted by a good home inspector.
Smell Test
Carefully smell every room during an open house. Not only might you smell pet damage or detect that someone has been smoking inside the property, but you might also smell water damage that leaves a musty scent. At open houses in the Dallas area, it's wise to look for signs of a roof leak or broken pipe that was repaired.
Although the problem was solved, it can leave lasting damage inside the walls that may produce an odor. And even if pet damage can be fixed with new carpet, you might be able to use it to negotiate a better price. Don't be fooled at open houses today by attempts to cover smells. Air fresheners and other efforts to mask the smell of a home will only last so long before the cat urine begins to overpower the lavender potpourri. In fact, you might want to ask yourself whether you're smelling too many lovely scents as you walk through a home.
If you move from the smell of fresh-baked cookies in the kitchen to a floral garden in the living room and into a pine forest in the first bedroom, it might be time to slow down and take another whiff. Trust your nose if it tells you there's something off with that floral scent, it might be masking something. At the very least, take time to make a note to recheck at another time. If the house makes it through the first round of cuts and you decide to take another look, perhaps there won't be so many intense fragrances if you visit the home without the prep work that went into the open house set up.
Amateurish Repairs
Look for signs that amateurs have performed work in the home. Paint on trim or window sills and crooked tile could mean the homeowners hired unskilled workers to complete the work or did it themselves. That's not always a bad thing unless the quality was shoddy. Were plumbing and electrical repairs performed by workers without the appropriate skills as well? If you find small signs throughout the home, you should be concerned about what might be behind the walls. An open house is a perfect time to see homes without investing in a lot of scheduling to spot repairs that weren't done by a professional. A homeowner who has cut corners may have caused long-term issues that will belong to you as soon as you close.
Deferred Maintenance
Along with poorly performed work is work that has not been done but should have been. Listen for a running toilet or dripping faucet. Is caulking cracked or missing from the kitchen backsplash or in bathrooms? Are the furnace or air system's filters clogged from neglect or do they appear to have regularly been changed? If a homeowner doesn't take the time to perform very basic upkeep, you can expect significant maintenance hasn't been kept up to date either. While working your way through a home during an open house, take note of these simple chores that haven't been completed. If it comes down to two houses and you like them both equally, the one that has been maintained the best will likely require fewer repairs over the long haul.
Basement Issues
While most homes in the Dallas area do not have basements, more and more houses are starting to include them. If a basement is on your list, be sure to take a careful look during the open house. A basement can offer a nice change of pace, but they provide opportunities for problems. If there are exposed pipes or wires in any location of the basement, check them carefully for signs of leaks. Even a fixed leak may have left water damage behind that isn't easy to see. Basements are prone to being musty and wet environments in some seasons, so check for signs of mold. Not only can old basements be prone to water coming in through the basement walls during wet periods, but a leak in a kitchen or bathroom can send water through the floor into the basement. Good ventilation can help. A dry environment is only part of the concern with a basement in the Dallas area. Because of the soil types found in Texas, basements are not common. Some soils absorb water at times and expand and then contract during the hot, dry periods. The expansion and contraction of the ground can cause problems for foundations and basements. Modern building practices, however, have found ways to construct basements that can handle the problematic Texas soils. It's still up to you to do your homework and make sure the basement doesn't have any problems, or you'll face an expensive repair, particularly in an older home.
Flooding Risks
Living near water can be nice. Having a stream running through the neighborhood or having a pond nearby can add to the experience of living in a community. But the presence of water also means there is the potential for flooding, and it's something that should be checked. When at an open house in Dallas it's a good time to ask if the home is located in a flood zone. Torrential rain can cause the stream to overflow its banks. Most insurance policies do not cover flooding as part of the standard insurance policies and require expensive flood policies. On top of that, if the home is in a high-risk flood zone, you may have to obtain flood insurance as a condition of closing on your mortgage. You can check out flood risks through FEMA's flood risk map.
The Neighborhood
While you're outside, walk up and down the street a bit. Are there some dogs barking, broken down cars, shoddy yards?
Your neighborhood will be your home, and the perfect house won't be much of a home if you're worried about your neighbors or if you are kept awake by barking dogs every night.
While you're at the open house, pay particular attention to the neighbors on either side of the house you are looking at as well as the home behind that location and even across the street. Those are the properties that will have the most direct impact while living at that location. Well-kept, tidy yards are indicative of a level of respect while a yard full of junk might indicate an awaiting problem.
You'll be sharing a fence with the neighbors on either side, so pay particular attention to the side neighbors. Look out the windows of the home you're walking through during the open house. Take a look at the property's privacy. If your neighbors will be looking in your bedroom window from their back deck or if the bedroom windows line up, there could be some issues with feeling comfortable in the home.
Take Notes and Photos at Every Open House
If you attend several open houses today, or in the weeks to come, the problems you find can blur in your memory over time. After visiting a dozen open houses, you may not remember which house had the cracked foundation. Take notes while you're there and snap photos with your phone of problems you spot. It's possible the issue can be solved affordably. Document the issues because it may play into your decision making if you're struggling to decide on which home to place an offer.
ABOUT THE AUTHOR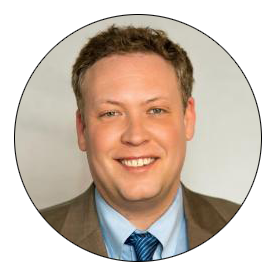 Jeff Knox is the Broker Owner of Knox & Associates REALTORS® in DFW and the creator of most of the content on KnoxRE. Jeff's real estate articles and opinions have been featured on websites like Realtor.com, Fox News, U.S. News & World Reports, Inman, RISMedia, and more.
Jeff was initially licensed in 2004 and has held a Texas Real Estate Broker's License since 2009. Jeff and his team of REALTORS® work all across the entire DFW Metroplex helping both buyers and sellers with condos, townhomes and single-detached properties. Jeff may be reached directly at [email protected]