How to Sell Your House (Sell My House Fast in Dallas)
Posted by Jeff Knox on Friday, January 11, 2019 at 3:11 PM
By Jeff Knox / January 11, 2019
Comment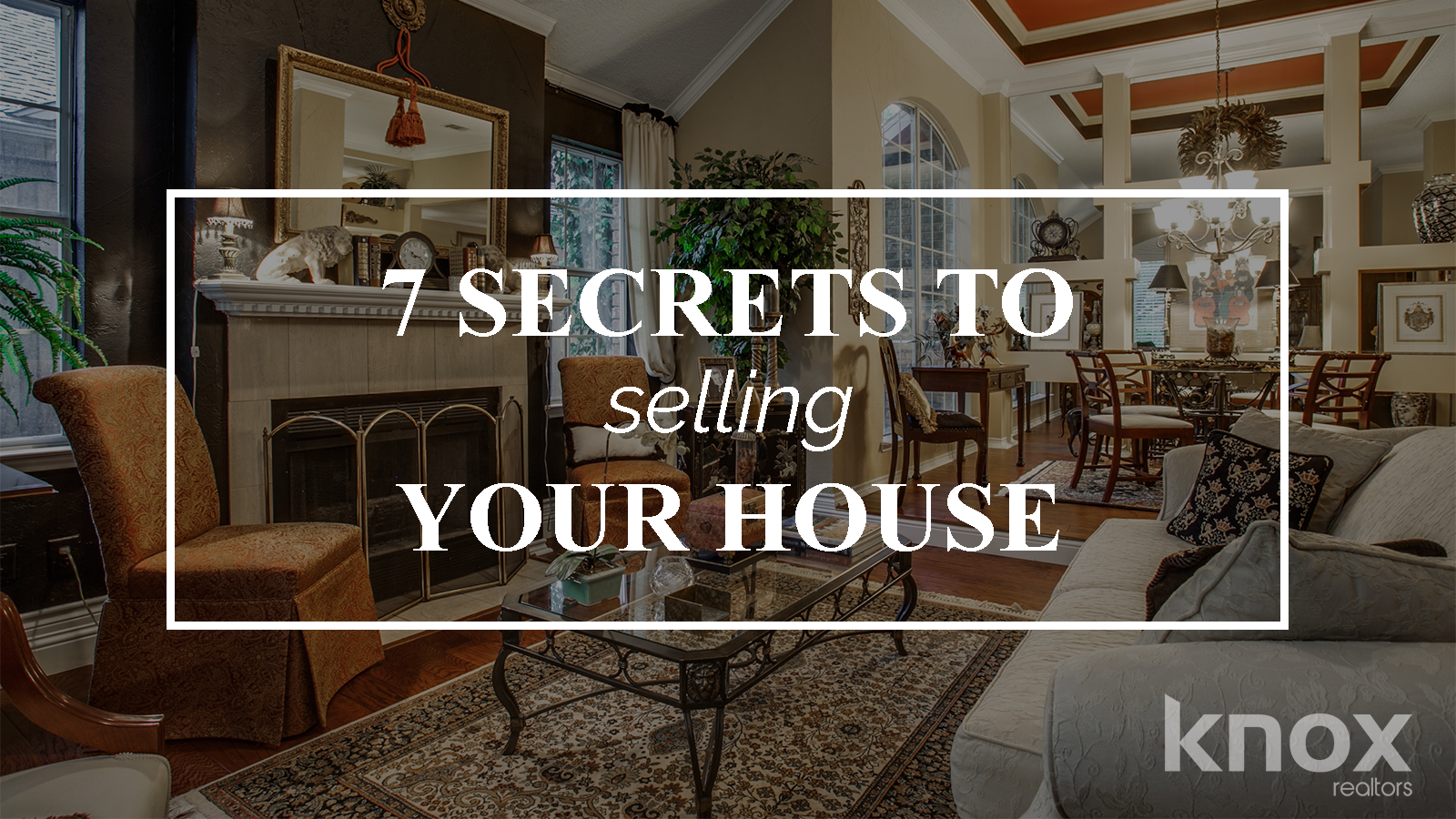 Sell My House
This page is full of easy, free, useful information on how to sell your home like the pros do it, and let you keep the most possible money for your home.
Quickly Jump To The Most Important Information:
A common question we are asked is how to sell your house. Whether you choose to enlist the help of a professional Real Estate Agent or decide to try as a For Sale by Owner, there are definite steps which should be followed.
This guide is NOT a page or site dedicated to "sell your house fast" (to me). 99.9% of the "sell your house right now" websites online are wholesale buyers who will offer you cents on the dollar for your home. This is VERY important to know prior to contacting one of these professional home buyers.
In this informative guide to selling your house, I'm going to teach you step-by-step instructions of the subtler points to listing and selling your home fast.
---
Step #1 - Cinematic Video
According to DigitalSherpa, having a cinematic video for your listing has been proven to increase potential buyer engagement by a whopping 460%!
If you have the right type of video, your listing can get 460% more attention than the competition. Only approximately 1 in 100 REALTORS® use cinematic video to market their clients' listings.
A video for listings is becoming very, very popular with potential buyers. It seems as if every Real Estate Agent is starting to promote a video to potential sellers as part of their listing package. But be careful! All videos are NOT created equal.
There is a vast difference between the three basic types of videos when listing a house for sale.
The free video - our MLS® gives REALTORS® a free video of every listing. In short, these videos are nothing more than the MLS® photos set to music with a bit of pan and zoom action applied in post-production. They are NOT the best type of video. Unfortunately, an overwhelming majority of agents only use the "freebie" and don't do anything additional to promote a client's listing.


The amateur REALTOR® video - with all the hype of video, Agents everywhere are promising to create videos for their sellers. However, those with little to no audio and visual experience (and lacking the right equipment) will not produce very effective visual marketing for a listing. You most likely won't be impressed with these videos either.


The cinematic video - a filmlike quality and combination of constantly moving shots - panning, zooming, tilting, sliding, and likely aerial drone cinematography. By far the best type of video marketing presentation to sell your home.
Here's an example of a cinematic video tour for one of my recent listings. Notice how the cinematic video tour captures the viewers' attention by creating an almost a filmlike experience. A cinematic video the type of video you want to sell your house fast & for top dollar.
---
Step #2 - HDR Photographs
You never get a second chance to make a first impression! Spending a little bit of money for Professional photos will make your listing standout when grouped with competing homes.
One particular study showed the following stats when comparing the advantages of properties being marketed using professional photography.
Sold 50% faster than average;
Sold 39% closer to starting list price;
Increased online views by 118%*
Amateur MLS photo
Professional HDR photo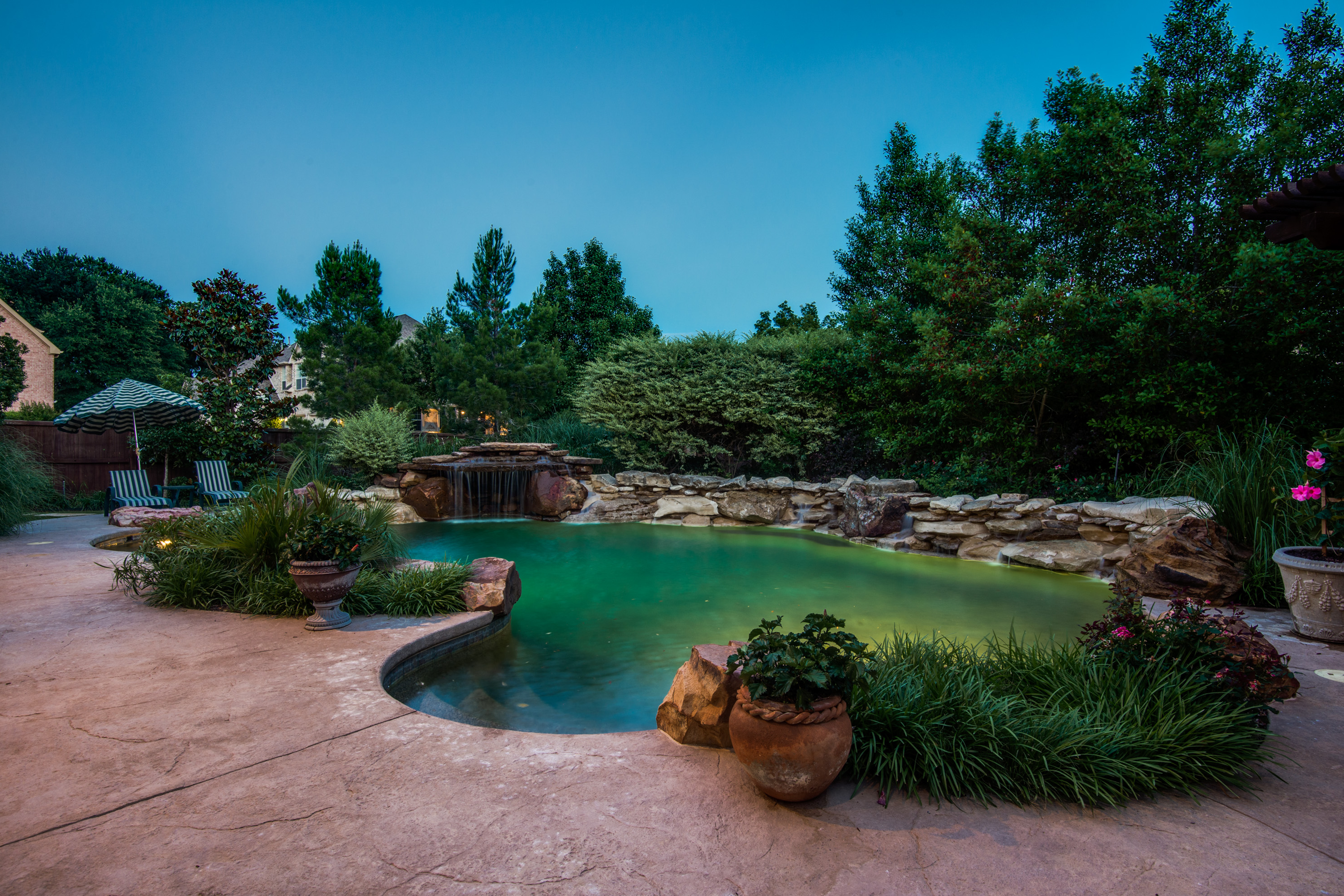 ---
Step #3 - Market Absorption Rate
Using the Market Absorption Rate is the (best-kept) secret for pricing your home to sell fast. Knowing the current Market Absorption Rate gives you a big advantage pricing your home when compared to your competition.
To accurately price homes, the top REALTORS® use a statistic termed the Market Absorption Rate. You will need access to MLS to find the correct data sets & comparable homes to get the values for the formula. You can use Zillow or another site to see the equivalent number of sold homes and current listings to calculate the Absorption Rate. The Market Absorption Rate gives hard data as to the trend of prices for a particular city, area, or neighborhood.
The formula is comprised of the total number of properties sold within the last 12 months while also taking into account the current inventory. The end figure will provide the current, average number of months needed to "absorb" all existing homes (if no other properties were to be listed).
Any number under six months is a seller's market, while a number above six months is a buyer's market. Knowing the market absorption rate will provide critical data on how to price your home for sale.
Here is a link to a free, easy-to-use Market Absorption Rate calculator - http://recalculators.com/absorption-rate-calculator/
---
Step #4 - Use Social Media (Facebook)
If you know your audience, social media (Facebook) will sell your house for you. *Note how the ad for this listing garnered over 22,000 views on Facebook alone.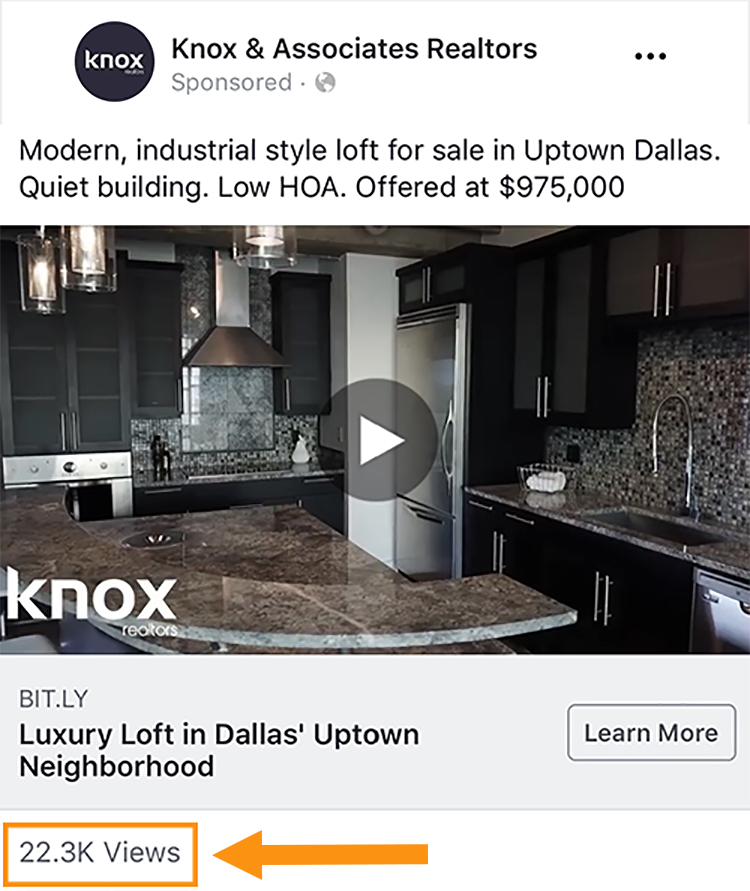 Think about it for a minute - everywhere you go people have their faces buried in their phones. According to Zephoria, 1.49 billion people on average log onto Facebook daily and are considered daily active users. Why not advertise your home on a website (Facebook) where it will stand alone and get (hopefully) thousands of views? Facebook can do a TON of heavy lifting when it comes to marketing your home.
When we talk about leveraging social media, we aren't talking about just "sharing" your home in a Facebook post. We are talking about building a specific advertising campaign using Facebook Ads. In addition to creating a paid campaign to advertise your house, best practices dictate also setting a custom, targeted audience using Facebook Ad Tools.
For example, one excellent stat to keep in mind when targeting potential buyers of your home (According to the National Association of REALTORS® home buyer & seller trends)
There was only a median of 12 miles between the homes that recent buyers purchased and the homes that they moved from.
With the above stat in mind, there is an excellent possibility the next buyer of your home already resides within 12 miles! The logical first step in your advertising campaign would need to be limiting your advertisement to maybe a 15-mile radius. Thankfully, Facebook Ads allow the user to set a boundary around a specific address.
When targeted audiences are set correctly using radius and other useful settings, a Facebook advertisement can have a HUGE impact on the success of a listing.
---
Step #5 - Custom Website
When using Facebook Ads, creating a custom website as a "landing page" where visitors can click from Facebook to get more information on your listing. The custom website will create a focus ONLY on your listing.
One of the best marketing tools you can use for your listing is building a custom website for your property featuring the HDR photographs and cinematic video tour. To see a full example of how a professional landing site should look - with all the recommended elements and features - CLICK HERE.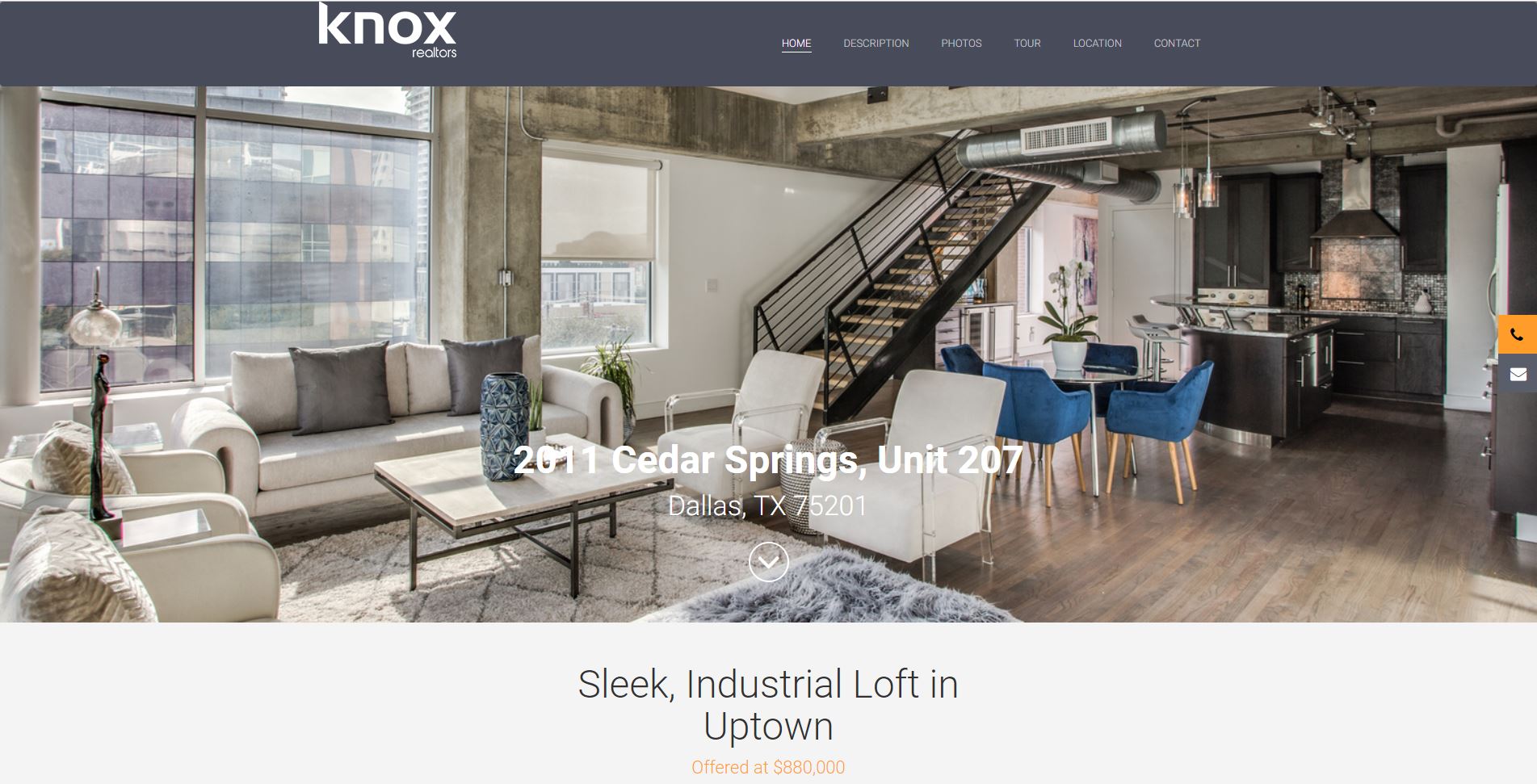 Almost every website groups "similar properties" together when you view a certain listing. For example, if you visit your listing is on Zillow, even the page with your home will have "similar properties" displayed along with your house. Having a choice of other homes shown on the same page as yours takes attention away from your listing.
If you can, try and set up a lead capture registration form. By having a contact form on your custom website, you can quickly follow up with interested buyers. The most interested buyers will complete a registration form.
---
Step #6 - Find The "Sideline Buyers"
There are "sideline buyers" already waiting to buy a house like yours. These sideline buyers are ready, willing and able buyers. Here's how to find these buyers.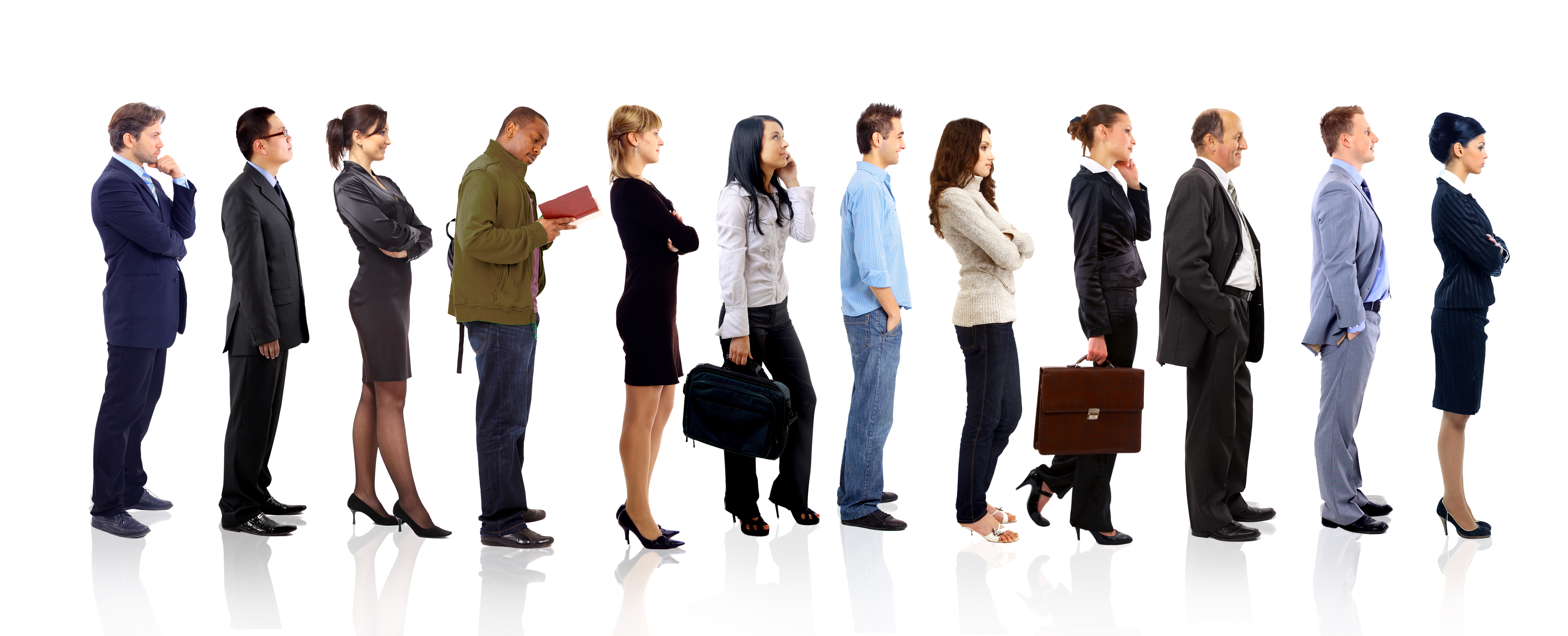 There's a term we use in real estate called "sideline buyers." Sideline buyers are the people who tell REALTORS things like - "If a house in __________ neighborhood ever comes up for sale, please let me know ASAP." Or, "I'm looking for a house in __(city)___ priced around $_________."
So how do you find these sideline buyers? The best way to find sideline buyers is using a technique we call reverse prospecting. Reverse prospecting is a system where you would contact any agent who has either listed or sold a home within your comparable area within the last twelve months. There is an excellent chance one of the agents has a list of potential buyers at their fingertips.
This step takes some seriously hard work, but you may be able to find a buyer very quickly using reverse prospecting.
---
Step #7 - Syndicate Your Listing
It is vital to have your home syndicated and displayed on as many websites as possible. Remember, you only need one person to buy your home.
Marketing your home means advertising the listing on as many websites as possible.
Our professional MLS® allows us, REALTORS®, to automatically syndicate your listing to all of the websites shown below. Also, all brokerages sharing MLS® privileges will also display your listing via our professional MLS feed.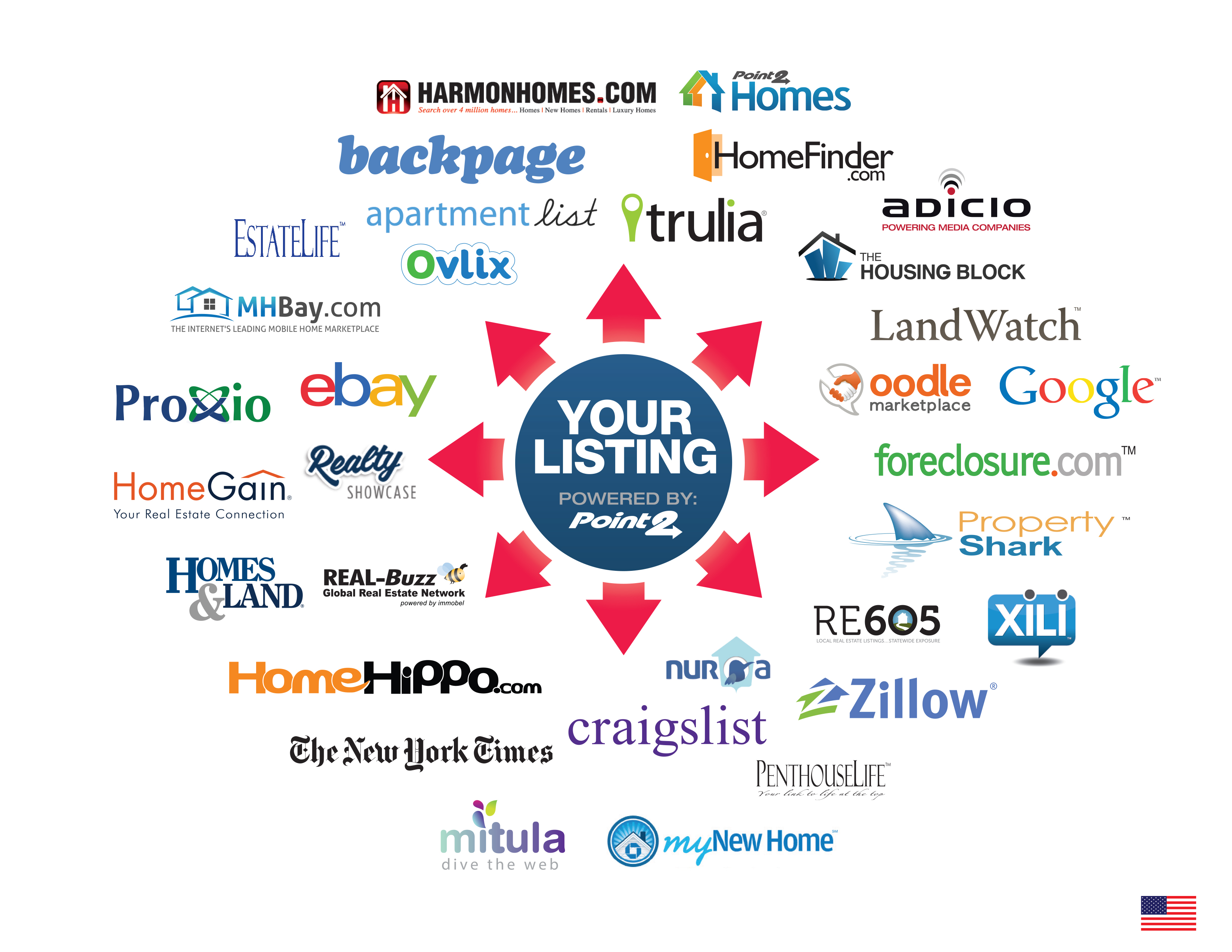 My advice for a For Sale by Owner would be to try and get your house on as many of these websites as possible. You may have to possibly contact each site individually (and likely pay a small fee), but it would be worth your time from a marketing standpoint to do the legwork for the syndication and exposure.
---
Prefer Expert Help? Contact Us Now!
Our REALTORS® are very good at listing homes and getting them sold using our proven marketing system. We are always honest and, most importantly, ethical with our clients. You will never question our commitment to you, the client, during a transaction. Our clients come first. Period.
You can fill out the form below, or call us directly at 972-342-0000 to arrange a no-obligation assessment and free consultation of your home.