HOA fees (Here's What HOA Dues Cover)
Posted by Jeff Knox on Friday, April 20, 2018 at 11:28 PM
By Jeff Knox / April 20, 2018
Comment
HOA fees are a prevalent part of home ownership in Dallas-Fort Worth. There are generally what I call three levels of Homeowner Association Dues. The three levels are made up of the condo HOAs; the townhome homeowners association dues; and, the single-detached subdivision HOAs. The adage of "you get what you pay for" rings true in Homeowner Association Dues.
What Do Condo HOA Fees Cover?
Condo Homeowner Association dues are almost always the most expensive of the three. They are usually the most costly because condos offer the most amenities for their HOA dues. With everything under one roof, condo residents generally pay for standard amenities like a pool, fitness area, and parking facilities. The "standard amenities" still run approximately $300 to $500 per month depending on the building.
Upgraded amenities will obviously cost condo owners more in monthly homeowner dues. Upgraded condo amenities in Dallas include, but are not limited to, things like outdoor dog facilities; room service; maid services; spas; 24-hour security, concierge, and valet. When staff is needed for positions like security, concierge, and valet, the cost for the monthly HOA dues increases substantially because owners become the source of paying the salaries of the individuals in those positions. When talking about buildings with higher HOAs, I'm often asked what makes the dues so expensive. The answer is paying the salaries of the employees. When you start taking all these amenities into account, HOA dues can easily go over $1,000 per month.
One good thing about HOA dues for condos is the fact that you are only responsible for wall-to-wall within the unit. Meaning, your contributions are going to a more substantial fund which is responsible for all maintenance at the building like roofing, foundation, landscaping, pool maintenance, upkeep in common areas like painting and cleaning, general liability insurance, and the exterior upkeep of the building. Generally speaking, all buildings will have a homeowners association fund to cover the things mentioned above.
As a buyer, you need to know that condos are the most expensive types of homeowners association dues, but you will often get more amenities than the other two types of homeowner associations.
What Do Townhouse Homeowner Association Dues Cover
When looking at possibly purchasing a townhouse in Dallas, you should know how the homeowners association dues work for townhomes. Unlike condos, townhome HOAs won't usually have blanket insurance for items like roofing, exterior maintenance of each unit, amenities like fitness rooms, concierge staff, security, parking garages, etc. Most townhomes are built in a complex with each unit being its own, standalone structure. Most will have their own parking spaces outside of the units, or attached garages, as opposed to a parking garage.
About the only expenses for the HOA of townhomes will be the exterior maintenance of common areas and entrances along with swimming pools. But even then, I'd estimate that the number of complexes of townhomes with pools in the Dallas - Fort Worth area is probably only 50%. The only other "normal" amenity for townhomes is fitness centers. However, an even fewer number of townhouse complexes have fitness centers than swimming pools.
The thing to know about townhouse HOA costs as a buyer is that the dues are usually significantly less than those condo dues (again, mainly because you won't have the same number of amenities).
What Do Neighborhood HOA Dues Cover?
Homeowner Association Dues are very, very common in neighborhoods outside the City of Dallas. In Texas, most HOAs last for 25 years. That said, a lot of the subdivisions in the suburbs are newer than 25 years so most homes you look at outside Dallas will be subject to mandatory Homeowners Associations. The 25-year duration is why most neighborhoods within the City of Dallas no longer have mandatory homeowner associations.
In larger neighborhoods, HOA dues will generally cover amenities like community swimming pools, tennis courts, playgrounds, walking trails, and the community's common landscape.
Here's the great thing for a buyer - there are normally enough homes in a subdivision to easily cover expenses which make the dues very, very low. For example, my subdivision has over 1,200 homes and for all the amenities mentioned above, our HOA dues are about $500 per year.
HOA in Conclusion
Just know that HOAs are a very common part of owning homes/condos in the Dallas - Fort Worth area. Be prepared to pay HOA dues if you are planning to reside in a condo, townhome or a subdivision in the suburbs. There is no way to get out of the HOA dues if they are mandatory in the subdivision or condo building where you buy.
ABOUT THE AUTHOR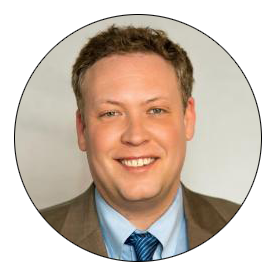 Jeff Knox is the Broker Owner of Knox & Associates REALTORS® in DFW and the creator of most of the content on KnoxRE. Jeff's real estate articles and opinions have been featured on websites like Realtor.com, Fox News, U.S. News & World Reports, Inman, RISMedia, and more.
Jeff was initially licensed in 2004 and has held a Texas Real Estate Broker's License since 2009. Jeff and his team of REALTORS® work all across the entire DFW Metroplex helping both buyers and sellers with condos, townhomes and single-detached properties. Jeff may be reached directly at [email protected]