Final Walk Through Check List (Don't Sign Closing Papers Until You've Reviewed This List!)
Posted by Jeff Knox on Thursday, August 30, 2018 at 2:52 PM
By Jeff Knox / August 30, 2018
Comment

FINAL WALK THROUGH BEFORE CLOSING
The day is finally here! You've found the home of your dreams, have an accepted offer, and received the inspection report revealing both common issues and major problems. You may have even already purchased brand-new furniture to go with your swanky new pad. Sound familiar? Because the final walk-through typically takes place only a few days before the closing – when buyers are feeling most excited – it is all-too-easy to miss signs of damage, leading to unnecessary stress and unforeseen expenses down the line. Thankfully, I am here to help avoid that. In this post, I will walk you through what to look out for during your final walk-through. I have also created a handy Final Walk-Through Checklist which can be downloaded by clicking HERE.
Buying a home is one of the most important (if not the most important!) purchase you will ever make. Take the time to ensure that everything is exactly the way you want it before signing on the dotted line. Although you are probably extremely excited about the possibility of owning a new home, it is imperative that all details are checked thoroughly to save yourself any headaches in the future.
Many of the issues below will have most likely been addressed, or surfaced, during your home inspection. That said, things can and do break between a home inspection and the close of escrow. It certainly doesn't hurt to double check the house prior to closing.
I also recommend bringing the following items with you during your final walk-through:
The Final Contract. This will come in handy if you need to confirm that what you find in the home matches the terms of your agreement. Depending on which state you are purchasing a home, you may need to bring a legal document titled the Pre-Settlement Walkthrough Report as well. If you are buying a home in Texas, here is a link to that report.
Notepad (Or Mobile Notebook). Post the date and time of the walk-through at the top of the page and take detailed notes that you can refer back to later on.
Camera (or Mobile Phone with a Camera). Take photos of any details that do not meet up to your expectations or appear to be damaged.
Flashlight. Even if your walk-through is scheduled on a bright sunny day, be sure to bring a flashlight with you (the flashlight on your phone doesn't count!). You will need a bright light to check dark corners in the attic, basement, and other areas and mobile flashlights might not be bright enough.
The Inspection Summary and Receipts for Repairs. Bring the inspection summary report (yes, you always need a home inspection whether or not you do a walk through) with you and check that all necessary repairs on the report have been completed. Bring all receipts for repairs provided by the homeowner as well to document that invoiced repairs have been fully completed.
Real Estate Agent. It is essential to bring your real estate agent with you during the walk-through so s/he can guide you through the process and answer any questions you may have. Your agent has most likely conducted many walk-throughs in the past and will know the process.
Home Inspector. Although this may seem like overkill considering the home inspection has already taken place, if you are purchasing an older home, it's not a bad idea to consider bringing a home inspector to the walk-through as well. Many home inspectors will charge a lower rate for a walkthrough, potentially saving you a lot of money in the long-run. Most inspectors call this a "re-inspect" and the main purpose is to make sure any problems are corrected prior to closing.
Cellphone and Charger (or Outlet Tester/Multimeter). Unless you are with someone who knows how to use a multimeter, I recommend bringing an outlet tester or a cell phone charger to check that the outlets work throughout the house.
On average, a walk-through typically takes anywhere from 1 to 2 hours. However, if many complex repairs were completed after the inspection, give yourself some extra time to review the work carefully. Your real estate agent should be able to offer you the best idea on how much time to set aside, but I would recommend giving yourself some extra 'cushion room' just in case.
It is very common for buyers to schedule their walk-through right before the closing, sometimes only giving themselves 20 or 30 minutes to check the home before purchasing. Although I understand wanting to get everything done on the same day, especially if you are moving from another state, I highly recommend scheduling the walk-through 1 to 2 days before the closing. This is especially applicable if you are moving into a large home or if multiple repairs have been agreed upon in the contract. If you are completing the walk-through the morning of the closing, you may feel rushed and overlook items. Additionally, you want to allow enough time to negotiate concessions with the seller should you find any issues during the walk-through.
I'm ready for my new house checklist! Where should I begin?
For starters, home buyers typically have a few items that they ask to be fixed before closing on the home. Review these items first. Keep this list of items handy during your walk-through and refer to it frequently to ensure that all requested repairs have been satisfactorily completed. Make sure that the seller leaves behind all necessary warranties in addition to any receipts that were provided after the repairs were completed. That way, you will (1) have the company names and essential contact info should you need to follow-up with the repair companies, and (2) know the repairs were made by a professional company/handyman. If repairs have been made, check that all areas of the home are free of garbage or debris from the repair process.
Before beginning a thorough analysis of the property, first, check every room (spending extra time in the basement and attic) and make sure that the seller's items have been completely removed. The home should be broom-swept (unless stated otherwise in the contract) and all rooms should be empty – with the exception of items that convey with the home.
It is important to note that mold can begin growing within only 48 hours. Even if your inspector did not find signs of mold or water damage, it is imperative that you take the time to look for any warning signs during the final walk-through. I cannot stress the importance of this enough! Several rooms will need to be checked for mold and we'll talk more about that below.
Kitchen
At the very beginning of the walk-through, I recommend starting the dishwasher and letting it run a complete cycle while you're inspecting the other rooms. Check on it periodically to ensure that it completes the full cycle without any issues or leaks. Double-check the dishwasher door and make sure it closes and locks properly. Additionally, run the garbage disposal to ensure it works correctly, check all the burners on the stove, and turn on the oven and microwave. Test out the exhaust fan above the range hood and listen for any signs of rattling. It is also critical to check for any signs of mold or leaks in the kitchen, especially near the dishwasher, refrigerator, and under the sink.
If certain kitchen appliances are being conveyed with the property (refrigerator, dishwasher, oven, microwave, etc.), review the model numbers on all appliances to ensure that the conveyed machines have not been replaced with inferior models. Although this may sound crazy, there are sellers out there who will take newer appliances with them during their move and swap them out with older or cheaper models. It's always best to double-check the model numbers to ensure you're getting the correct items that convey with the property. Make sure that the owner's manuals were left behind for the appliances that convey and that there aren't any missing or ripped pages. If the seller doesn't have these, you most likely will be able to access the owner's manuals on the manufacturer's website.
Heat & Air Conditioning
Whether your final walk-through is taking place on a steamy day in the middle of July or a frigid February morning, it is imperative that both the heat and air conditioning are tested. When you initially arrive at the home, set the thermostat to a specific temperature. After about 10 minutes, check every room with a thermometer or a mobile app on your phone. Check the HVAC thoroughly and test the thermostat to ensure that both are in proper working condition as well.
Up, Down, and All Around
As you walk room-by-room, check all ceilings, walls, handrails, and closets to ensure that the home wasn't damaged during the move-out process. Stains in the carpet, scratches to the floors, and dents in the walls become visible when the furniture has been removed. Test out all handrails and banisters and make sure they are tightly secured. If the sellers had pets, there is a strong possibility that the floors, carpets, and walls could have scratch/bite marks and wear and tear. Spend extra time in the kitchen, laundry room, and bathrooms scrutinizing the ceilings for water stains. Don't forget to check the walls behind doors for cracks in the sheetrock, holes, or scratches. Test out all doors as well. Do they close appropriately without scraping the floor? If you notice anything that doesn't meet your standards, please take note of it and let your agent know.
Windows & Doors
Although checking every window and door in the home can be a tedious task, it is a vital safety precaution, as a broken door or window that does not open could pose a severe fire hazard. I also recommend checking that all windows have well-secured screens and working latches. Are there any missing storm windows in the home? Check the lock on every door. Does it open easily without showing any signs of being broken? Repairing a broken lock can be an expensive and time-consuming task and is something you will not want to deal with down the line.
Bathrooms
Flush all toilets throughout the home and check that the flush lever, handle, flapper valve, and flush handle are all functioning correctly. Run the sink and shower faucets to ensure that both the hot and cold water work correctly, the water runs clear, and the valves don't leak when turned off. Run the hot water for at least 4 or 5 minutes and check that it remains hot and doesn't sputter. The drains should also drain all water quickly without clogging or stalling. If there is a spa tub, test out the tub jets and make sure they function correctly. Turn the ceiling exhaust fan on and off a few times. Does the fan turn on quickly without excessive noise? I would also recommend checking for any signs of leaks or mold in the bathrooms. Again, most mold will grow under the sink and in corners of the bathtubs and showers.
Home Systems
Review the security system in the home (if applicable) and test the doorbell out a few times. If there is an electric garage door opener that is conveyed with the house, ensure that the remote control works properly, and the garage doors go up and down without a hitch. If the garage doors are not electric, take the time to check that they are correctly aligned and open and close smoothly. Ensure that the owner's manuals have been left behind for the electric garage door opener and all other home systems and that they aren't missing any pages or sections. (Again, these most likely can be accessed online if the owner no longer has the physical manuals). I also advise checking the overhead fans in every room. Turn them on and off, test out the various fan speeds, and make sure they don't rattle or shake excessively when turned on.
Keys
Test out all keys that are supposed to come with the house. If the home comes with a shed, pool house, fence, etc., test out these keys as well. However, it is definitely my advice to have all keys changed by a licensed locksmith almost immediately after the closing.
Landscape
Although this may be hard to believe, sellers have dug up shrubs and trees and taken them with them during their move. No joke! Carefully walk around the home and make sure the landscaping is up to your standards and there are no gaping holes or unwelcome surprises. If applicable, test out the sprinkler system as well.
Pool and/or Hot Tub
If there is a pool or hot tub, check that the pool filter, hot tub controls, and all other related items work the same way they did during the inspection.
Look for Unwelcome Visitors
Thoroughly check the floorboards and walls for any signs of termites, mice, or other pests and check the corners of all rooms for droppings. Signs of unwelcome visitors include rotting, soggy, or cracked wooden beams or pieces of shredded paper/carpet dispersed throughout the home. Although this will be especially applicable in the attic and basement, these tell-tale signs can be found in any room in the house, so you will want to keep a sharp eye out.
Fireplace
If there is a fireplace (or multiple fireplaces) in the home, test out the damper(s) thoroughly. If there is a gas fireplace in the house, make sure the gas comes on and test out the fireplace fan. If the home inspector has noted a dirty chimney flue, it is very important to have the flue professionally cleaned as a dirty chimney can be a fire hazard.
Electric
Although this is another tedious task, team up with your real estate agent and test out every light, dimmer, and fan switch in the home room-by-room. Does every light go on quickly without flickering? During this process, test every outlet with an outlet tester or a multimeter and check all plate covers to ensure that none of the covers are damaged or missing. If you do not own an outlet tester or multimeter (most people don't!), I would recommend bringing your mobile phone charger with you and plugging the phone into each outlet. Check the kitchen and bathrooms to ensure that there are GFCI outlets next to the sinks and other water sources. Spend some time reviewing the circuit breaker box as well and check each circuit to make sure that they are all labeled. Turn the circuit breakers off and then on again – they should be stiff. If they are too loose, the breaker may need to be replaced. Check the attic, basement, and all other rooms for exposed wiring, as this could pose a serious safety concern and potential fire hazard. Don't forget about the outside lights as well. Do the porch, backyard, and driveway lights and switches function properly? Are they missing any bulbs? If specific chandeliers or lights convey with the property, check that all agreed-upon fixtures have been left behind.
Don't Forget the Exterior
It is easy to get caught up within the interior of the home and forget about the outside of the house, which is equally as important. Take some time to walk along the paving stones outside and look for any cracks or signs of severe damage. Check every gutter connected to the home. Are there any signs of damage or blockage? Walk around the home (at least twice) and thoroughly inspect the siding. Are any pieces missing or damaged? If there are shutters on the home, are any cracked or broken? If the house has a deck, inspect the wood carefully for loose or rotting wood posts. If the home has a patio, check the patio stones carefully for cracks or missing stones. Walk up and down the driveway at least twice and check for any cracks in the pavement. Look in storage areas to make sure trash, paint cans, hazardous materials, and any other unwanted items have been cleared out by the seller.
If I find issues during my walk-through. What do I do
If problems arise during your final walk-through, don't despair! This does not mean that the deal will fall apart and you are going to lose your dream home. Typically, when issues are found during the final walk-through, the seller will provide a concession (a fixed monetary amount) to the buyer to cover the cost of the repairs. As you assess your list of repairs at the end of your walk-through, I urge you to consider every issue carefully. Are these minor details or significant problems? Are the problems you found worth potentially delaying your closing date?
Before you go
I hope that this list will serve as a helpful guide during your walk-through process. I know it can seem like a daunting task, but take your time going room-by-room and team up with your real estate agent, as s/he will serve as a great resource to you during this process. Don't forget to click HERE to download my Official Final Walk-Through Checklist. Best of luck on your walk-through!
ABOUT THE AUTHOR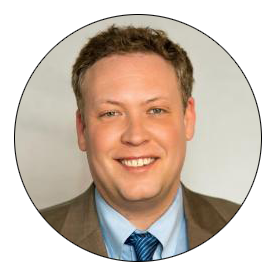 Jeff Knox is the Broker Owner of Knox & Associates REALTORS® in DFW and the creator of most of the content on KnoxRE. Jeff's real estate articles and opinions have been featured on websites like Realtor.com, Fox News, U.S. News & World Reports, Inman, RISMedia, and more.
Jeff was initially licensed in 2004 and has held a Texas Real Estate Broker's License since 2009. Jeff and his team of REALTORS® work all across the entire DFW Metroplex helping both buyers and sellers with condos, townhomes and single-detached properties. Jeff may be reached directly at [email protected]