Closing on a House (Everything about close of escrow)
Posted by Jeff Knox on Thursday, July 12, 2018 at 9:13 PM
By Jeff Knox / July 12, 2018
Comment

You've found the perfect house and had your offer accepted -- no mean feat in this real estate market. You've gone through inspections and negotiations with the sellers until you both reached a comfortable compromise. Your mortgage rate is locked in, and you've even gotten a homeowner's insurance policy for your new property.
But before you can move in, you have to go through a mysterious process called "closing." You know that the result of the closing process is that you get the keys to your new house, but you're not certain about what happens during closing or what materials you need to bring. As well, you might be slightly worried: Is there anything you can do wrong during closing to jeopardize your homeownership?
Maybe you've been through closing before on another property, but you're not exactly sure about everything that happened -- or what all the papers you had to sign meant. You might wonder if anything will be different this time, especially if you bought your previous residence in another state.
Here, then, are expert answers to the most frequently asked questions about closing. Of course, if your question isn't tackled below, or you have a query about another part of the real estate buying or selling process, you can call us anytime for help.
What is a real estate closing?
Closing, which is also called completion of settlement, is the final step in buying a residential property. It officially happens when you, the buyer, take ownership of the property, usually by taking possession of the deed. To get to that point, you need to pay the seller what you agreed on previously. During the closing day, you'll sign the paperwork to legally release the funds from your lender to the seller's account as well as other legal documents. The seller will also sign paperwork to transfer ownership to you.
Closing is the last step in buying a home. Before you can complete closing, you need to have finalized your purchase agreement with the buyer, completed any needed home inspections, received an accurate appraisal of the property and had your mortgage application approved.
Are Sellers & Buyers at closing together?
No. Texas is what's called an escrow state, which means that a trusted third party, like your title company, holds both the money and the signed deed and makes all the necessary arrangements for the transfer. That lets the seller and buyer come in at separate times, mostly for convenience, to sign their documents transferring and accepting ownership, respectively.
Who chooses the title company?
Typically, the choice of title company dictates who pays for title insurance. There are two parts of title insurance -- the seller, or owner, has a policy and the lender has a policy. Each policy protects that party from any issues that may arise related to ownership of the property. In some cases, the seller buys both policies, and therefore, gets the right to choose the title company.
It gets a bit more complicated if the seller pays for their policy and the buyer pays for the lender's policy. Under the federal Real Estate Settlement Procedures Act, the seller can't require the buyer to use a particular title firm if both parties are paying for their title insurance policies. It can't be a condition of sale to use a specific firm. That means that the buyer and seller have to negotiate the best company, which usually comes down to what the buyer wants to do.
In practice, the buyer will often choose to purchase title insurance from the same company that the seller uses. That's because it will often be less expensive and take less time when one title insurance firm does the due diligence for both seller and buyer at the same time. However, you as a buyer can always go elsewhere. In that case, you'll have to work together with the seller to decide which title company will handle closing.
Closing almost always happens at the office of your title insurance company. Make sure you get the correct name of the company and address from your real estate agent, so you don't accidentally go to the wrong office.
How long does it take to close on a house?
Usually, your part of closing is done in an hour or two on one day. It can take as little as a half hour, but it's best to set aside 2 to 3 hours to make sure you aren't rushed. The sellers also have to complete closing documents, and they might do that on a different day -- but it will usually be done before your time at the closing table.
What do you have to bring to closing?
You must bring a government-issued form of photo identification, such as a valid driver's license or U.S. passport. If you are paying closing costs, you'll also need a certified or cashier's check for the full amount that is made out to your title company. A personal check may not be accepted, especially if you must pay more than $1,500.
You'll also want to bring proof of insurance as required by your lender. This may include title insurance if you've purchased it from a company other than the one conducting your closing, homeowner's insurance, flood insurance and more. If you've been issued any paperwork or legal documents for review, you should bring those as well.
Your real estate agent or title company will let you know if there are any other documents that you must bring. In some cases, you may need to have original versions of documents that you've previously provided in an unofficial form.
You may also need to pay for some incidental expenses, such as the first month of your homeowner's association dues.
Curious about what sellers must bring? They have to have I.D. and documentation, as well as their part of the closing costs. They also must bring all their keys to the property, garage door openers and any relevant codes to operate locks, alarm systems, etc.
Closing Costs
As you may gather from the term "closing costs," closing costs are due at the time of closing. As mentioned above, if you are bringing monies to the closing, you will need the funds in the form of a certified check.
Closing Documents
You'll likely have a large stack of real estate papers to work through at closing, but here are the main documents you'll be signing. Remember that every real estate transaction is slightly different and your documents may vary.
Deed of trust - The deed of trust paperwork establishes the property as collateral against your loan. When you sign this document, you create a lien on the property that is not removed until you fully pay off the loan and own the property in full. What's the difference between a deed of trust and a mortgage? In Texas, the foreclosure process, if you don't pay, is usually handled out of court, or nonjudicially, so it's called a deed of trust. If the state determines that any foreclosure process must be handled in court, then the paperwork is known as a mortgage. (However, there are some circumstances under which lenders in Texas can take a foreclosure to court; check with a real estate attorney if you have questions.)
Closing statements - The buyer gets a closing statement on both the home purchase and the mortgage loan that finances the purchase. The first one is usually prepared by your real estate agent and lists the total purchase price and all fees that are connected with the sale, including commissions, taxes, and insurance. The loan closing statement, sometimes called a credit agreement, outlines the details of the loan such as the total loan amount, interest rate and any prepayment penalties.
Disclosures - You'll have to review several mandatory federal disclosure forms, including forms on structural defects, lead paint and asbestos. The seller has to inform you about the law and let you know what he or she knows about any issues in the house, and you have to sign to say you understand what you've been told.
Promissory note. This is the legal lending document that says you promise to pay the amount you have borrowed from your mortgage company. The paperwork will outline what amount you have to pay and how long you have to do so.
Mortgage insurance agreement. If your down payment is below a certain percentage of the purchase price, you may need to carry mortgage insurance to protect the lender in case the value of the property drops below what you owe.
Flood zone statement. If your property is located in a floodplain, you'll have to read through and understand disclosures about this fact. Your lender may also require proof that you have purchased flood insurance on the property.
HOA paperwork. If your new residence is part of a homeowner's association, you may have to sign documents confirming your rights and responsibilities as an HOA member. You will also have to confirm how much your monthly or annual costs will be to be part of the HOA, and you may need to make an initial dues payment.
Any riders on the contract or special conditions. Sometimes, for example, you may close on the property but allow the sellers to stay for a short period and rent the home back from you. If you're doing anything like this, you'll have to sign to agree to it legally.
Title company documents. You may have to sign documents related to the title insurance that you have purchased and disbursement paperwork that allows the title company to release the funds in escrow to the seller. There may also be disclosure forms related to the transaction, such as explanations of title company rates and fees.
There may be additional documents, such as a bill of sale for any items included with the property but not part of it like a security system. You may also have separate affidavits from the seller to sign and agree to if there are some "as is" issues with the property, like a plumbing or structural problem. If you have any questions or don't understand what you're being asked to sign, please consult a real estate attorney for clarification.
How closely must you read through the documents?
When faced with a mountain of documents to sign, you may feel like you can't possibly understand everything that you're to sign. But you must be confident with what you are signing, and you can ask your title company representative to clarify the purpose of each document that you review. You can also have a real estate attorney present, though that's usually not necessary unless the transaction is particularly complicated.
What you absolutely should make sure to do before you sign any paperwork is to verify the spelling of your name, the property address including zip code, and where applicable, the interest rate and principal balance of your loan. You'll also want to review the terms to repay and prepayment penalty to ensure that those are what you expect. Finally, check the dates on the papers that you sign to make sure they are accurate.
Once the documents are signed, how soon can you move in?
The sale has to be official before you can take residence in your new property, and it doesn't happen as soon as you lay down the pen from signing your final page. The legal transaction has to be recorded by the local government, and the funds have to be transferred to the seller. Fortunately, this usually takes less than one business day, and can sometimes take much less time if you're not using a lender or if the county where you live can publicly record the title in a shorter period. Your real estate agent will usually be the one to notify you when the process is complete, and you have become the official owners of the property.
Do you have other questions about closing and what takes place? We're happy to talk to you about what to expect in your specific situation. Contact us or give us a call at 972-342-0000 to learn more about buying -- or selling -- a home in the Dallas-Fort Worth area.
ABOUT THE AUTHOR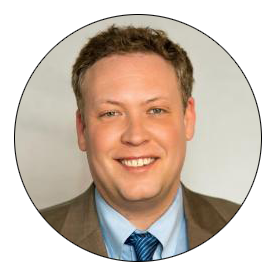 Jeff Knox is the Broker Owner of Knox & Associates REALTORS® in DFW and the creator of most of the content on KnoxRE. Jeff's real estate articles and opinions have been featured on websites like Realtor.com, Fox News, U.S. News & World Reports, Inman, RISMedia, and more.
Jeff was initially licensed in 2004 and has held a Texas Real Estate Broker's License since 2009. Jeff and his team of REALTORS® work all across the entire DFW Metroplex helping both buyers and sellers with condos, townhomes and single-detached properties. Jeff may be reached directly at [email protected]