Bid Wars (Here's how to win bidding war on house)
Posted by Jeff Knox on Tuesday, December 13, 2016 at 1:10 PM
By Jeff Knox / December 13, 2016
Comment

Welcome to learning the best way to win that bidding war for the house you want. While written for my market, Dallas, Texas, the tips below generally apply to all areas of the country. My article will give a buyer some great hints, tips, and strategies to win a bidding war against the competition. Our mission is to give you all the tools and weapons you need to successfully compete in the bidding war process.
Recently in our area, the market has been flying, as I hear it has in much of the country. Buyers are getting into bidding wars for homes almost daily. I've heard horror stories about how some buyers have missed out on ten or more homes because of the recent financial bidding wars. We, too, have lost homes for clients because the seller received a better offer.
With this article, I can make no guarantees about winning a bidding war but I can definitely give you some good ammo for your cause.
Summary of Best Ways & Tips to Win Bidding War:
Assemble the right team
Have a plan of attack
Accept that you are not in a position of negotiating power
No contingency offers
Know when it is time to walk away
BIDDING WAR TIP #1: ASSEMBLE THE RIGHT SQUAD
Assembling the right squad for your mission is imperative! You're most likely going into battle here. You most likely already know this. It is even likely you've already "lost" on a home. Sound familiar? You need the right General to lead you into war. The right General is the right REALTOR.
I'm going to be brutally honest here, you need a seasoned professional with some years' experience when you're going into a bidding war as a buyer. You need a General who has seen bidding wars from both sides of the lines. You need a General who has been beaten in a bidding war but, most importantly, has learned from his or her defeats and developed a solid strategy to win you the house.
You need the right War Department Treasury. The War Department Treasury in this instance is the lender. You need a lender who is available at all reasonable, retail hours to get you any financial documents or pre-approval letters for your bidding war. You need a reputable lender...a lender with a good name who sellers trust. Maybe most importantly, you need a LOCAL lender!
Big, national banks have horrible reputations for not getting loans closed on time or efficiently. Local REALTORS representing sellers know this. If a seller has multiple offers with one of the offers having a pre-approval letter from a reputable, local lender, this could very easily be the difference between taking one offer over another - with the seller choosing the offer with the local lender.
Large, national banks can be a complete headache for REALTORS and, frankly, we just don't trust them as much as the local lender where we can pick up the phone and call the lender directly. There are some great local lenders with excellent reputations and efficiency.
This is the team you need for your upcoming bidding war - an agent who acts as a strong general and a war department treasurer who is both available and reputable.
BIDDING WAR TIP #2: HAVE A PLAN OF ATTACK
Your attack will be the contract and offer on the house. Everything in an offer is negotiable. Remember this as I give you suggestions on how to make your offer as strong as possible. I'm going to reference the Texas Real Estate Commission contract below. I am not licensed in other states, so if you are making an offer on a house in another state, please consult the appropriate professional within your state. That being said, most states' contracts are very similar so this advice could easily apply to your offer and situation as well.
When competing with other buyers in a bidding war, it is NOT the time to try and save money. If you are trying to save money and cut corners, you need to skip a home where there is going to be a bidding war.
Let's now get into the contract and how to put together the strongest possible offer to win this bidding war!
Sales' Price - Stop second-guessing yourself and thinking you're being duped to offer more than list price. Guess what...this is a red-hot market and homes are getting well over asking price. You need to be offering over asking as well. If you're stretched to even offer full asking price, you need to adjust your criteria and downgrade a bit to homes and listings that fit your budget. You need to be shopping for homes where you can offer above asking. Trust me, in a bidding war, offering just asking price is not going to cut it.
Title Company - Yes, technically according to the new laws it is the buyer who gets to choose the title company. However, here in Texas, our title fees are regulated by the state. Therefore, every title company charges the same title insurance premium. Ask the seller's agent where the seller would like to close. Do yourself a favor and just close where the seller wants to close. Think brownie points here.
Title Insurance - Most of the time, the seller will pay for the title insurance on the house. That is most of the time. In a bidding war, the buyer should offer to pay the title policy. Yes, a buyer should pay the title policy in their offer. Remember, you're in a bidding war and please refer to what I stated above - a bidding war is not the time to try and save money.
Survey - Any lender is going to require the buyer to have a survey of the property. If the seller has a recent survey, it can be used if the lender will accept it. However, if there is no survey or if the lender says the survey is too old, the buyer needs to be willing to pay for a new survey. Truthfully, as a buyer, it is your loan. You need to offer to pay for your own survey.
Closing - Make your closing date as soon as you think you can close. However, be reasonable. Four weeks is a general rule of thumb for a "quick closing" for those getting a loan. Three weeks is appropriate if you are paying cash. In the case of those buyers needing to obtain a loan, the lender will have plenty of work to do and newer lending laws require certain time frames by which lenders must abide in delivering disclosure documents. Even the best mortgage professionals need four weeks to close. The point here is not to put off closing for six to eight weeks (or longer) because of various reasons. Remember, the seller wants their money. Make it happen!
BIDDING WAR TIP #3: NO CONTINGENCY PLANS
If there is a bidding war, you will not win it with a contingent offer.
In a bidding war, most potential buyers will not have to sell a house prior to purchasing this home. Contingency offers are risky and they delay closings. Most sellers want to close ASAP as, frankly, they want their money. During a contingency contract, the seller removes the home from the market in hopes the potential buyer can sell their home to purchase the seller's house. With multiple offers, the seller won't need to take a contingency contract.
If you love a house and it is at all possible to carry two notes for a short time, do it. If the market is hot enough where there are multiple offer situations on almost all good homes, your home should sell quickly, too. Talk to your lender and see if you have to sell your home first before buying another.
A contingency contract in a bidding war simply will not win.
BIDDING WAR TIP #4: PULL OUT THE TROOPS
Set a deadline to pull your troops out of the war. What I mean by this is - with an offer this strong, give the seller a hard deadline by which time the seller must respond to your offer or your offer becomes null and void.
As it is only human nature, sellers sometimes get greedy when there is a bidding war and begin to think "the next offer will be even better." That's not always true. Oftentimes, a bidding war and a large number of offers can get overwhelming for a seller. So, make your offer one they cannot refuse and give the seller a hard deadline to accept it quickly.
What is a reasonable timeframe for their acceptance of your offer? If you submit an offer at noon, give the seller until seven in the evening to give you a response or the offer becomes null and void.
BIDDING WAR CONCLUSION
Sellers' markets create tough situations for buyers. Trying to buy a home in a hot sellers' market can be frustrating and emotionally taxing. But, if you are going to have any chance of winning that house you want, you have to follow a few basic steps.
We hope the tips above give you the ammunition you need to win the house you want.
ABOUT THE AUTHOR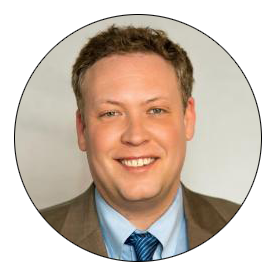 Jeff Knox is the Broker Owner of Knox & Associates REALTORS® in DFW and the creator of most of the content on KnoxRE. Jeff's real estate articles and opinions have been featured on websites like Realtor.com, Fox News, U.S. News & World Reports, Inman, RISMedia, and more.
Jeff was initially licensed in 2004 and has held a Texas Real Estate Broker's License since 2009. Jeff and his team of REALTORS® work all across the entire DFW Metroplex helping both buyers and sellers with condos, townhomes and single-detached properties. Jeff may be reached directly at [email protected]